Don't delay – Begin your migration process now!
Act now to avoid missed deadlines and move your Atlassian apps and data over to the Cloud before it's too late!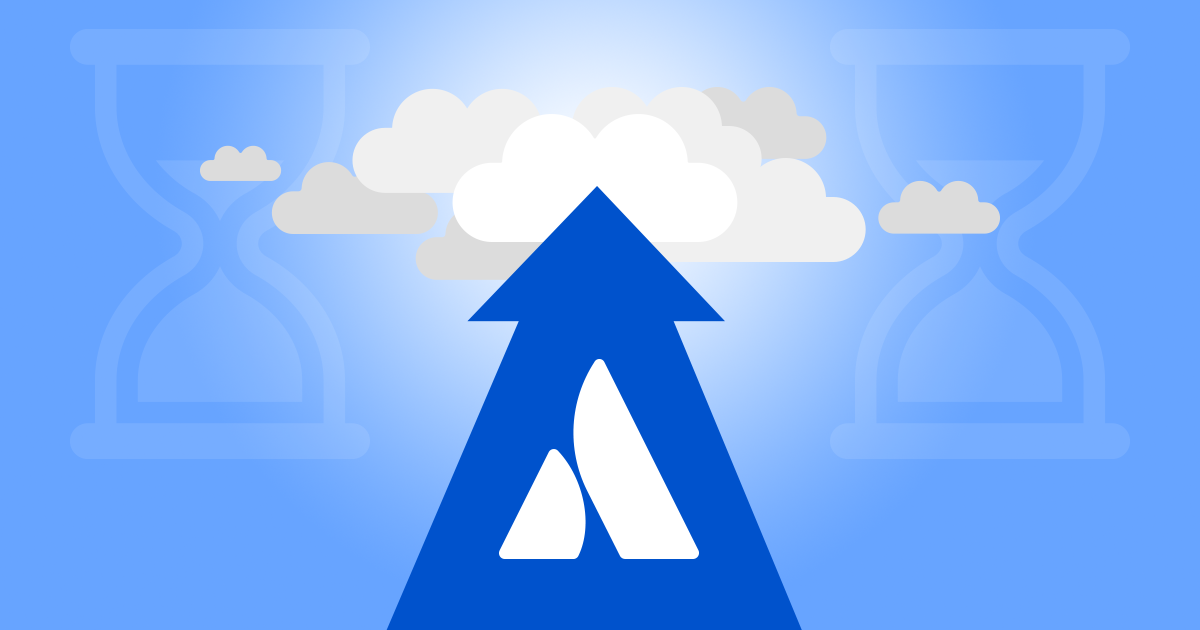 It's important to start your migration process as soon as possible. The cut-off date for Server-edition Atlassian tools is quickly approaching (February 15th, 2024), and migrating data can be a challenging and time-consuming task, especially for those who have not done it before. 
Don't wait until it's too late – begin moving your Atlassian apps and data now. But if you're feeling anxious about the migration process, you're not alone. Many businesses share these same concerns.
In this blog, we'll explore the options available for migrating to the Cloud and provide guidance on how to get your teams started as smoothly and efficiently as possible.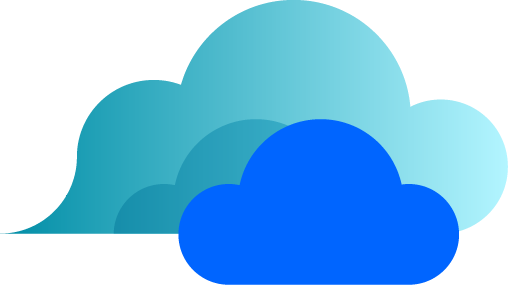 What is the migration process?
As the final date for ending support for Atlassian's Server software draws near, Atlassian customers are now finding themselves in a position where they need to consider moving their data into a new instance.
The migration process refers to the transfer of data from Server instances to the Cloud. This process can be lengthy and complex, taking anywhere from 3-12 months, depending on the amount of data being moved and its importance to the business. 
Despite the challenges, many businesses have found that the benefits of migrating to the Cloud outweigh the effort, which is why Atlassian is encouraging customers to make the switch to their Cloud-based platform or Data Center versions of their tools before support for their Server software ends. As such, it's important to carefully plan and execute the migration process in order to maximise its value for your teams.
Before getting started, it's CRUCIAL you first assess which of the two options would be most suitable for your business needs.
Choose the Cloud if you need to:
Eliminate manual upgrades and software maintenance.

Benefit from real-time security updates, keeping your data secured.

Access your products securely from any browser and mobile apps.

Accelerate your digital transformation and enable Business Agility with continuous functionality improvements.

Make payments in monthly/annual instalments.
Choose Data Center if you need to:
Comply with a regulatory standard that's not on Atlassian's Cloud roadmap.

Have your mandated product data remain in a self-managed environment

Make payments in just annual instalments.
If you're still having trouble deciding what platform would best suit your business, take our migration process quiz to get a personalised recommendation to see what platform's best for you!
How do we begin moving our data?
Now that you've figured out what platform you want to move your data over to, it's time to start planning and preparing your Cloud migration process. A migration process describes the action of moving all your data from one software platform to another. Successful migrations can take 3-12 months to complete, as every bit of data needs to be carefully assessed and analysed before migrating it over.
First, choose the strategy which best fits your business. Here are the four most common methods of moving your data in smaller increments.
Optimise and Shift:
If your business has the time and resources to do so, you may want to perform housekeeping and archiving on your data before migrating to the Cloud. Many organisations accumulate unnecessary data and users over time, and moving to the Cloud is a good opportunity to clean up.
Note: Data Center offers a number of clean-up capabilities across every Atlassian product. Check out Atlassian's clean-up guides for more information. Atlassian Support Clean-up Guide
Lift and Shift
If you want to move to the Cloud but don't have the time to optimise your data instance beforehand, you can use this strategy to easily transfer your data from Server to Cloud. 
Phased
If you have business requirements that make having long periods of downtime impossible, this option will work best for you.
Note: This strategy also works well if you have complex, large data shapes that can't be moved during one single migration window.
Start Fresh
This strategy may be a good fit if you're happy to start work from scratch and:
Don't need access to your existing server data.

You're starting up a new team.

Want to hasten your migration to the Cloud.

Want to optimise your Cloud footprint and implement new workflows.
Work with a Solution Partner to streamline your journey!
Atlassian offers a variety of resources and services to help businesses of all sizes smoothly transition to their Cloud platform. Their Solution Partners, including Clearvision (now part of Eficode), provide customised, comprehensive support ranging from planning assistance to full end-to-end migrations to make the process as easy as possible.
Here's what an Atlassian Solution partner can offer your teams:
Cloud Assessment
A Solution Partner can assess your current Atlassian environment, identify any gaps, and evaluate your business goals to scope the effort required for your migration process. This is particularly crucial for organisations with over 5,000 users.
Custom apps and data migration
Solution Partners can work with third-party app vendors to plan and execute the migration of app data to the Cloud efficiently. They can also handle any necessary customisation or configuration of the apps to meet your specific needs.
End-to-end migration support
Solution Partners can assist in every aspect of the migration process, from helping you with the initial assessment of your current environment to site preparation and clean-up, testing, and the launch of your team on the Atlassian Cloud. 
User management and governance
Solution Partners can help you establish centralised user management and single sign-on (SSO) through Atlassian Access, including migrating over to a new Cloud identity provider. 
User training and enablement
Partnering with a Solution Partner ensures that your employees are better prepared to transition to Atlassian Cloud products through training on the Cloud UI, features, and customisations.
Ongoing Cloud optimisation
By working with a Solution Partner, you can achieve your long-term business goals by continuously improving and customising your Atlassian Cloud products to meet the evolving needs of your team.
While Atlassian offers a number of on-demand tools and resources to allow you to take a DIY approach with your migration to the Cloud, there are some instances where it's better to have extra support. 
If any of the following apply to you, we suggest using a Solution Partner:
Your migration is medium-to-high in complexity
Factors that impact complexity include the number of apps you have, the number of customisations you're using, and which products you wish to move. We consider a migration high in complexity if you're:
Moving more than 750 users.

OR

moving more than 6 Marketplace apps and/or having a large number of customisations.

OR

moving Jira Service Management and/or Bitbucket.

OR

require site consolidation.
You have limited resources
Businesses with a limited headcount or bandwidth available to put towards a migration effort can benefit from end-to-end, dedicated support.
Your team is new to Cloud migration
Many teams may not have in-house experience with Cloud migrations. Working with an experienced Solution Partner that's assisted numerous Atlassian customers in transitioning to the Cloud can be beneficial for those who lack expertise or experience in this area.
You want to accelerate your migration process
If you're on a tight timeline to move your business operations into the Cloud, working with Solution Partners is an excellent way to accelerate the process. They provide comprehensive support for all aspects of your migration – from conducting assessments and managing projects to deploying users and data onto Cloud platforms.
Having trouble figuring out where to start with your journey to the Cloud? We know migrations can be a daunting process, which is why we're here to help.
As a certified Atlassian partner, our team of experts has assisted over 80 businesses with their data migration to the Cloud. We understand the challenges and concerns that come with this process, which is why we offer our services to help take the burden off your team. By allowing Clearvision to handle the migration, you and your team can focus on your core responsibilities and not have to worry about any migration-related issues that may arise.
See our Cloud Migration Services to help you get started!
If you'd also like to find out more about migrations in general, feel free to check out some of the content we've produced discussing Cloud migrations and how to get the most value out of them down below!
Share this blog post on your social.
Visit our blog for expert news and articles from the Atlassian world. On our resources page you will find recorded webinars, white papers, podcasts, videos and more.
Top 5 dos and don'ts: Atlassian Server to Cloud migrations
IT Operations Manager, Lewis Lovelock, covers the essentials in our webinar on migrating from Atlassian Server to Atlassian Cloud.
Migrating Atlassian Data in small, manageable pieces
Big-Bang Atlassian data migrations, Server to Cloud, have become the norm, but lower-risk, more agile alternatives are available for greater business value.
Migrating to the Cloud at Scale
Not sure how migrating to the Cloud at Scale will affect your business? Find out how to get the most out of your migration!