Advancements in technology and changes in attitude have seen the modern world of work go through a number of changes in the 21st century.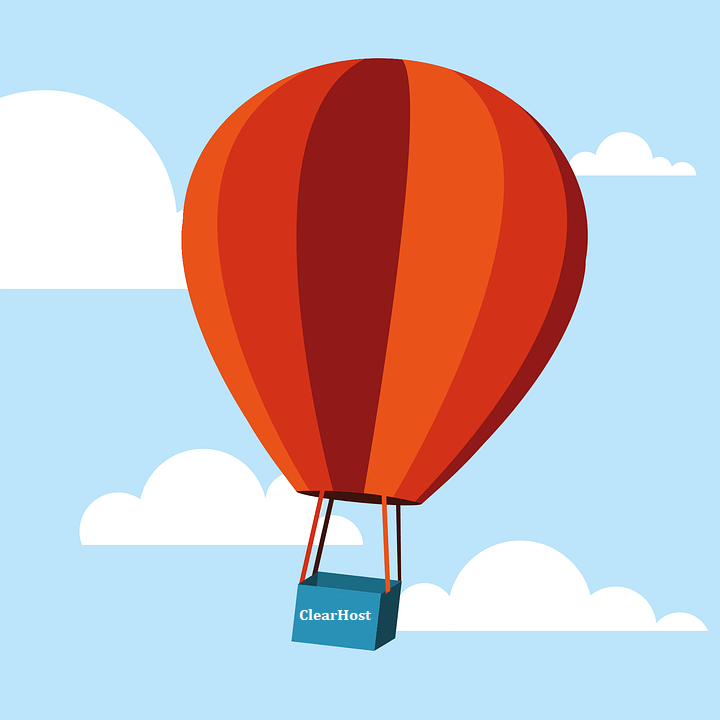 Advancements in technology and changes in attitude have seen the modern world of work go through a number of changes in the 21st century.
Machines began replacing humans in certain job roles, the emergence of the gig economy saw many businesses gravitate toward flexible working practices, and Cloud computing became a must-have for most businesses.
What's behind the dash to Cloud?
The concept of Cloud computing itself is far from new. Think early human civilisations dating back 5,000 – 12,000 years ago when nomadic hunter-gatherers turned their attention to organised agriculture.
Without going too off-topic, discoveries revealed hunter-gatherers were making bread around 4,000 years ago. This entire operation would have been completely end-to-end "in-house". Land would have been cleared for wheat farming, before being sown, grown, tended to and harvested. After being ground into flour, and formed into dough to be kneaded and proved, a fire would have then been prepared for baking, before consumption took place.
Today, the same process is largely "outsourced" and fulfilled by a complex combination of bakeries and grocery chain stores all tightly integrated with an efficient and complicated logistics supply chain. Throw online shopping into the mix and consumers don't even need to leave the comfort of their homes!
What's bread got to do with it?
Surprisingly, when translated into the world of business and IT, there are some similarities. Who remembers developing software applications from scratch in the absence of a suitable Commercial Off The Shelf (COTS) application in the early to late '90s? Necessary hardware and network infrastructure had to be sourced in order to deploy applications and manage all disparate components to ensure the service worked. This involved dealing with many internal teams; Business, Dev, Operations not to mention the plethora of external suppliers, and don't get me started on when the service would go down! Users would scream blue murder while IT would somehow try to negotiate the disparate landscape to identify and fix the root of the problem.
Advancements in technology have dramatically changed the game from broadband to faster networks, commoditization of cloud services, improvements in how software is developed and deployed and so on.
Let's look at practises in DevOps, these are a good example having vastly improved in terms of how applications are developed, deployed and managed. Check out the seminal "Velocity 09 Flickr 10+ Deployments Per Day Allspaw and Hammond" which illustrate how organisations began this change.
Start-ups to multinational enterprises can access all manners of enterprise-class applications nowadays, including ERP, CRM, HCM and Service Management in the Cloud. These often include out of the box configurations to support various industry-specific business processes and are also highly configurable, not forgetting the comprehensive suite of email, scheduling and office productivity tools available from a number of vendors. And while some of these services may indeed be "Public" or "Private", the fact of the matter is that the end-user no longer has to develop and stand such services up in their own estate. Amazing!
So what direction should Atlassian users be taking?
It's easier than you think:
Atlassian Cloud

Atlassian Server

Atlassian Data Center
"But you just said Cloud was great, why wouldn't I go with Atlassian Cloud?"
Atlassian customers may use an On-Prem version of Atlassian for a number of reasons:
They prefer to have their deployments under their control be it behind a firewall or an infrastructure.

They may have grown up with Atlassian Server as it was the most suitable option at the time, (remember Jira has been around since 2002)!
Even if an organisation has a preference for cloud software, Atlassian Cloud does have some feature restrictions which don't meet the needs of everyone, i.e. data residency (important to govt & regulated industry clients). There's also scalability, admin functionality, marketplace app choices, security features, user limitations, enterprise SLA's, storage restrictions and so on.
Atlassian has continued to add improvements to their Cloud offering, up until the end of 2018 there was a limit of 2,000 users, which has now increased to 5,000, not to mention the Early Adoption Programme (EAP) for 10,000 users. They introduced security features including encryption at rest, plus a new offering called "Cloud Premium" which provides uptime SLA's and enhanced support.
And while all of the above may suggest everything is moving in the right direction, some of the new features are not fully available and are subject to an EAP. In any case, I think it's fair to say, making Atlassian Cloud enterprise-ready is an ongoing journey.
What do you do if you want the benefits of Atlassian Server or Data Center but don't want the headache associated with On-Prem deployments?

As a leading Atlassian Platinum Solution Partner, we've assisted organisations over the last 10+ years with configurations, deployments and much more.
Like Atlassian, we've evolved ClearHost (our dedicated Atlassian AWS based private Cloud service), taking private Atlassian cloud deployments to the next level.
We developed a tiered deployment model ensuring the suitability of our infrastructure for user requirements, making sure it didn't impact performance. Our deployment systems are automated so we can deploy Atlassian Applications and infrastructure fast, making it scalable, flexible, and easier to adapt to as needs change.
In addition to this, we've also extended our service beyond the sole realm of the Atlassian suite of tools, because many organisations use them in conjunction with various non-Atlassian applications, i.e. Nexus, Checkmarx, Git and so on.
We are uniquely positioned as both an Atlassian Platinum Solution Partner and AWS Consulting Partner. We have the skills and expertise to deliver an effective Atlassian solution, not just a platform and functional application.
If your Atlassian software is unaligned with your people and processes then it's unlikely you're getting the full value.
Some of our clients' Atlassian estates are 100% On-Prem, 100% Atlassian Cloud, 100% ClearHost. Others employ a mix of On-Prem, Atlassian Cloud and ClearHost in accordance with different requirements. It's not always a simple binary choice.
Remember
If Atlassian is key to your business, then engage with a partner who has the experience and expertise necessary to help you get where you need to go.
Click here for more information.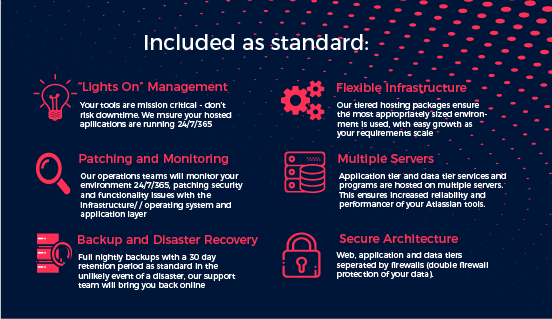 Atlasssian expert resources
Visit our blog for expert news and articles from the Atlassian world. On our resources page you will find recorded webinars, white papers, podcasts, videos and more.
Read our blog for articles offering best practice advice written by Atlassian experts, as well as the latest news concerning your software.
Software White Papers and Guides
Dive deep into Atlassian software with our white papers and guides on individual tools, partner products, services, and best practices, written by the experts.
All of our webinars are pre-recorded and available to watch on-demand. Enjoy everything from partner features to application demos and updates from Atlassian experts.
Subscribe to our newsletter
Atlassian solutions that free your teams