Highlights From Atlassian Remote Summit
Co-Founder and CEO Scott Farquahar introduced the first-ever Atlassian Remote Summit from his home this year, here are some of the highlights.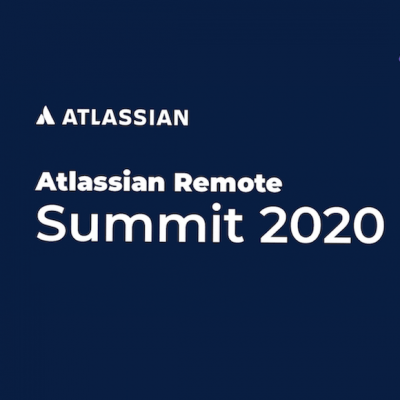 A wide selection of keynotes, breakout sessions, Q&As and product demos were available to stream during Atlassian Remote Summit which took place over two days. Let's take a look at some of the exciting new features and developments.
Portfolio for Jira Cloud has become 'Advanced Roadmaps' and will include the same features as Portfolio 3.0.

Jira Software Roadmaps will be made available to all Cloud projects, and 'Advanced Roadmaps' available to premium subscribers.

Forge, a new Cloud app development platform was not only announced but sighted as a game-changer for developers wanting to extend tooling capabilities. Key features of the Forge developer toolchain include Atlassian hosting of apps and data, logging and tunneling to see how environment types impact debugging, and safer deployments thanks to an integration with Bitbucket Pipelines.

Forge UI which is a declarative language for building native, flexible, and trusted UI interfaces for apps will enable users to create Cloud applications in minutes.

Data Center has become more flexible with easier authentication, and now supports OpenID Connect, OAuth 2.0 and multiple IdPs. Automated user provisioning will also improve with SCIM support.

Jira Cloud Migration Assistant has been launched with additional capabilities.

Confluence Cloud now includes a wide range of templates for different departments within organizations.

Jira Software Cloud has new and improved features, including a project "trash-can", issue-archiving for completed projects, a new Release Hub, Epic panels within Next-Gen projects and a new top-bar navigation system.

New ITSM templates and refined agent experiences for Jira Service Desk Cloud were revealed, along with major incident handling, improved queues and automated change management with CD/CI solutions such as Bitbucket Pipelines, Circle CI and Jenkins.

New features for Bitbucket include improvements to the Jira Automation engine and the introduction of Code Insights for DevSecOps solutions.

Improvements to Jira Service Desk integrations with OpsGenie and Slack were also revealed.
Talk to an Atlassian expert
We're offering exclusive sessions with Atlassian experts. These will, of course, take place in a virtual setting for your safety and ours. Enquire below, and we'll contact you.
Atlasssian expert resources
Visit our blog for expert news and articles from the Atlassian world. On our resources page you will find recorded webinars, white papers, podcasts, videos and more.
Read our blog for articles offering best practice advice written by Atlassian experts, as well as the latest news concerning your software.
Software White Papers and Guides
Dive deep into Atlassian software with our white papers and guides on individual tools, partner products, services, and best practices, written by the experts.
All of our webinars are pre-recorded and available to watch on-demand. Enjoy everything from partner features to application demos and updates from Atlassian experts.