How to integrate Confluence and Jira
New to the Atlassian suite? Learn how to integrate Confluence and Jira, and why you should do it. Get started now with our simple guide.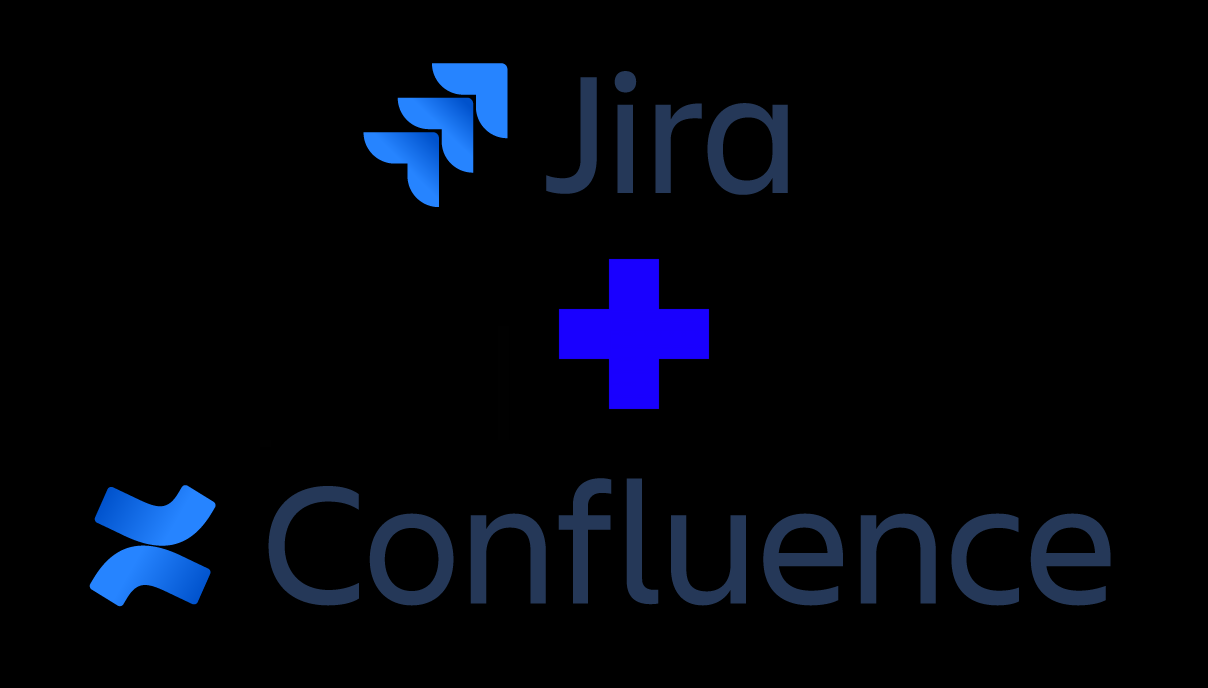 New to the Atlassian suite? Learn how to integrate Confluence and Jira, and why you should do it. Get started now with our simple guide.
Confluence and Jira are Atlassian's flagship products, and if you're new to using them, you might not have them working together yet. Don't miss out on the benefits of integrating Jira and Confluence – let's show you how to get both platforms working together for optimal efficiency and workflow.
At Clearvision (now part of Eficode), we always like to start with the 'why' because to achieve a goal, you need to know what you're going for. So, we'll explain the benefits of integrating Confluence and Jira, and you can decide how valuable this will be to the day-to-day workflows at your company.
Why should you integrate Jira and Confluence?
The answer is that each tool has a different application.
Jira is probably Atlassian's best-known product, and it's designed to manage projects of all kinds. It provides a workflow and a framework for your project from start to finish. It can be used to plan projects, assign tasks, monitor progress, and continuously improve your processes.
But, while it's super versatile and customisable, it isn't an ideal document and knowledge-sharing system.
Confluence, on the other hand, is exactly that. It's a content management tool that makes it easy to create, store and find documents that relate to specific workflows or processes (it can even be used as an intranet, bulletin board, and company knowledge base).
Confluence is designed to be collaborative, but access can be controlled to a fine degree for confidentiality and security.
By integrating the two, you get the best of both worlds and will not have to leave one platform to use the other. This avoids 'context-switching', which can sap productivity.

When a Jira project is connected to a Confluence space, Confluence pages can be viewed, edited, and created within Jira directly.
You can also create a Jira issue or epic directly in Confluence, add Jira issues to Confluence pages, and track Jira issues directly in Confluence.
You'll never have to flick between the two platforms again while still having full functionality and access to the resources you need.
Here's a practical example; let's say you've been assigned a Jira ticket to investigate a bug. Within the ticket, there's a link to Confluence resources that outline the company's history and process of debugging. You now have the same knowledge as the rest of your team and won't have to ask for help. This gives you autonomy over the task, and you never even had to leave the Jira ticket!
In short, integrating Confluence and Jira can be a huge time saver and productivity booster, company-wide.
So, now you know the 'why', let's move on to the how.
Thankfully, it couldn't be easier. Just follow the instructions below.
How to integrate Confluence and Jira
1. Connect your Confluence space to a Jira project
This will allow you to view, create, and edit Confluence pages directly within Jira and allow other integrations once the platforms are connected.
In the Jira sidebar, go to 'project pages' and click 'connect to Confluence'. Search for the Confluence space you want to connect and select it.
And that's it!
Here are some other useful integrations to get you started.
2. Add a Jira Roadmap in Confluence
Give your whole company real-time project progress updates with a Jira Roadmap embedded in your Confluence company news pages.
When editing the page, type /jira roadmap to show a popup. Click on 'Jira roadmap' to open a box. There will be a space to add the URL of your Jira instance (copy and paste it in). Then, you can select your project and board. When you've done that, click 'Save' – and that's it!
Your Roadmap will now update in real-time within your Confluence page.
3. Create Jira issues in Confluence
If you're already working in the Confluence environment and need to create a new issue or epic, you can do so directly in Confluence (once they're connected; see Step 1).
While editing a page, type /jira, or tap the + icon and select 'Jira'. Next, select 'Create new issue' from the panel on the left. Fill in the issue details, then select 'Insert'. The new issue will automatically be added to your Confluence page and the Jira project you selected.
Our white papers, tutorial videos, blog posts, etc., are all available in our free-to-use expert resources area. And if you're looking to take your Jira and Confluence integration company-wide, watch our video featuring Chris Cooke from Old Street Solutions on how to get the rest of your company on Confluence and Jira.
Share this blog post on your social.
Visit our blog for expert news and articles from the Atlassian world. On our resources page you will find recorded webinars, white papers, podcasts, videos and more.
Read our blog for articles offering best practice advice written by Atlassian experts, as well as the latest news concerning your software.
Software White Papers and Guides
Dive deep into Atlassian software with our white papers and guides on individual tools, partner products, services, and best practices, written by the experts.
All of our webinars are pre-recorded and available to watch on-demand. Enjoy everything from partner features to application demos and updates from Atlassian experts.