Migrating to the Cloud at Scale
Not sure how migrating to the Cloud at Scale will affect your business? Find out how to get the most out of your migration!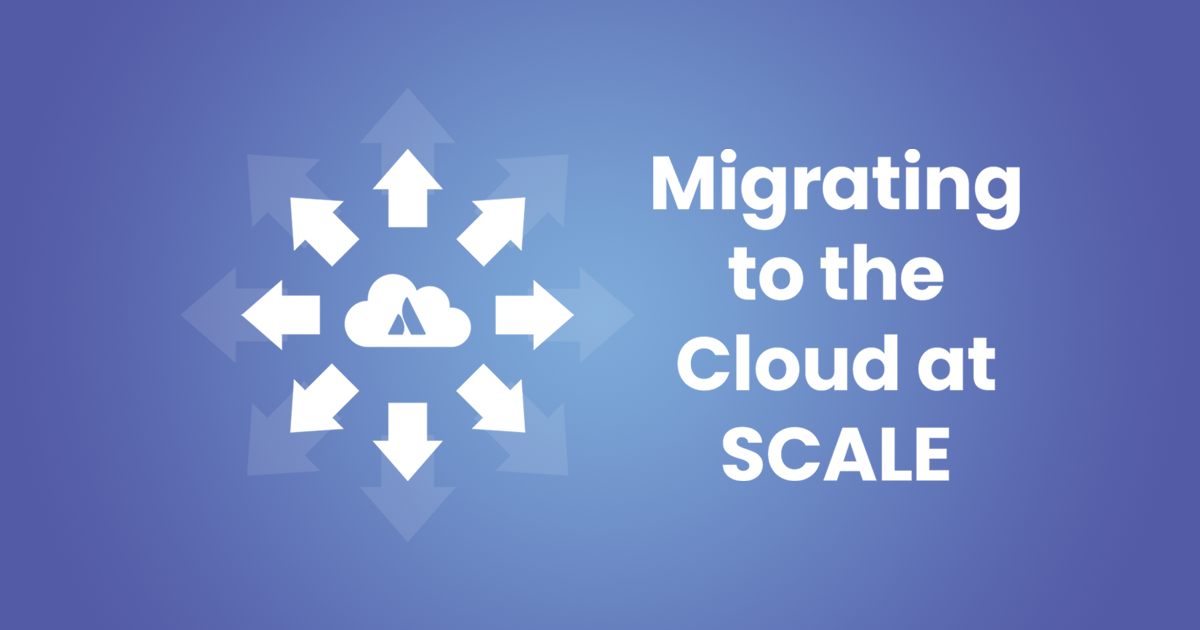 Migrating to the Cloud with Atlassian's products is an exciting opportunity to take advantage of the scalability, security, and reliability of their Cloud-based solutions. But it can also be a daunting prospect for any project manager to undertake – especially when it comes to scaling Atlassian's Cloud applications across multiple departments. 
To ensure a smooth transition when migrating your business' data and applications to the Cloud, here are six pieces of advice to keep in mind:
Get an Atlassian partner to help
If your business is planning a migration for a larger instance of users (1000+), we recommend working with a migration partner to get it done smoothly. We also advise working with a partner if you're migrating over 500+ users and have a complex setup. For example, you have multiple Atlassian products and marketplace apps, as well as 100+ custom fields.
No matter the size of your business, Atlassian's Solution Partners cater to your business' specific migration needs, from planning guidance to running the full migration end-to-end. You should also consider working with a partner if:
Your migration is medium to high complexity
You have limited resources
Your team is new to Cloud migration 
You want to mitigate risks
You want to accelerate migration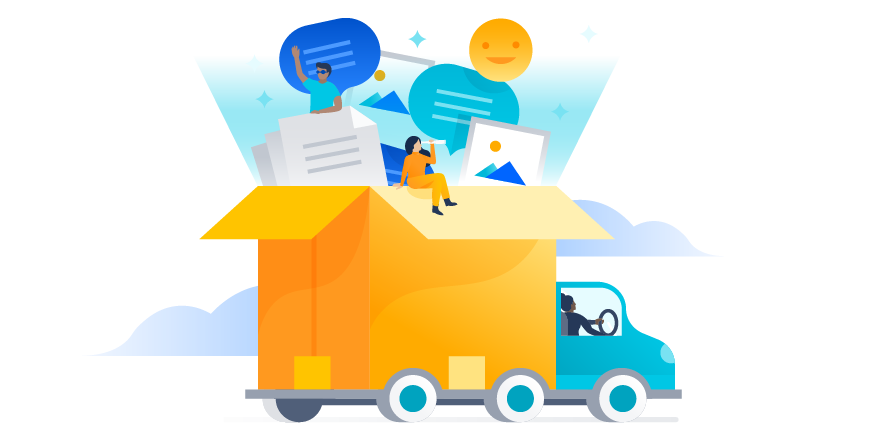 Migrations are a transformation
Imagine if you're moving from one house to another. When you're unpacking your belongings into your new home, you are not going to put them in the same place. You'll be thinking about where you'll be reorganising your assets and improving your setup.
This same concept applies to your new Cloud instance – you'll want to ensure you make the most out of new features and organise your work better.
Don't underestimate the importance of a clean up
Before you migrate over to the Cloud, you should first consider clearing out unused and unneeded data in your systems. Assess which data to migrate to the Cloud and which data and/or inactivate users to leave behind on your Server instance. Migrate only the necessary data and users you need in a single downtime window.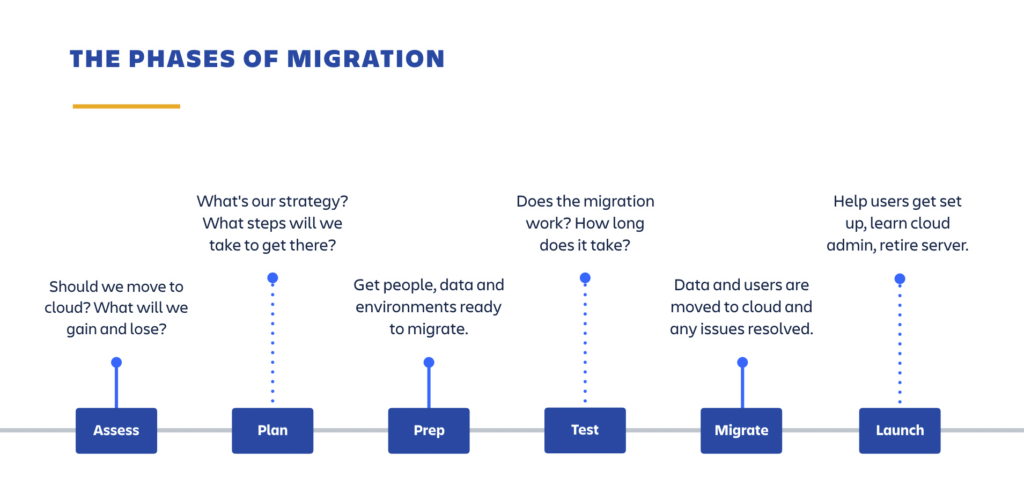 Start planning your user migration early
Before starting with anything else, think about the 3 key parts of the migration:
The user migration itself
Any 3rd party app migrations you need
Any Atlassian product data and attachments
At the start of your journey, you'll need to assess your requirements and decide when migrating over to the Cloud is right for you. This is also where you'll analyse your current landscape and start assembling your migration team together.
Once you know your destination, you can start planning the technical and operational aspects of your migration before choosing your migration strategy and method and getting your project plan and timeline in place.
Assess your Marketplace Apps
Start off by conducting an assessment on any 3rd party Apps you use for your business. Are they currently available and usable in the Atlassian Cloud? If not, are they required for your teams, or can they be disregarded in favour of another solution?
Additionally, consider looking into Apps that will be secure on the Cloud. Atlassian's Marketplace App Trust provides a list of apps that have gone above and beyond Atlassian's general standards to deliver an exceptionally secure and reliable Cloud experience.
Note: If your Organisation requires control over its infrastructure due to performance, security and compliance, or integration, you should be looking to migrate over to Data Center instead.
Use Atlassian tools for App migration
Migrating over from Server to Cloud isn't an insignificant change for users. Atlassian's tools are quite different from their Server counterparts, and understanding and assessing these differences will be key for a successful migration.
Additionally, the user interface and core actions that users perform on a daily basis will also be different, so it's important to think about your end users and how you can onboard them. Remember, early communication is key to finding success.
Migrating to the Cloud can be a complicated and daunting task, especially if you're trying to do it at scale. It's important to have a plan and plenty of support when undertaking a large or complex migration.
If you run into any complications or questions along the way, don't hesitate to reach out. Our experts have successfully migrated over 80 customers to the Cloud, making us the most experienced partner in this field. So if you need assistance, consider working with us, an Atlassian Platinum Solution Partner, as a migration partner! We would be more than happy to help you make a smooth transition over to the Cloud with our Cloud Migration Services.
Share this blog post on your social.
Visit our blog for expert news and articles from the Atlassian world. On our resources page you will find recorded webinars, white papers, podcasts, videos and more.
Read our blog for articles offering best practice advice written by Atlassian experts, as well as the latest news concerning your software.
Software White Papers and Guides
Dive deep into Atlassian software with our white papers and guides on individual tools, partner products, services, and best practices, written by the experts.
All of our webinars are pre-recorded and available to watch on-demand. Enjoy everything from partner features to application demos and updates from Atlassian experts.