New version of ProForma for Jira Service Desk users
ProForma is an app for creating forms in Jira, that can be designed to meet the needs of any team, without impacting configuration.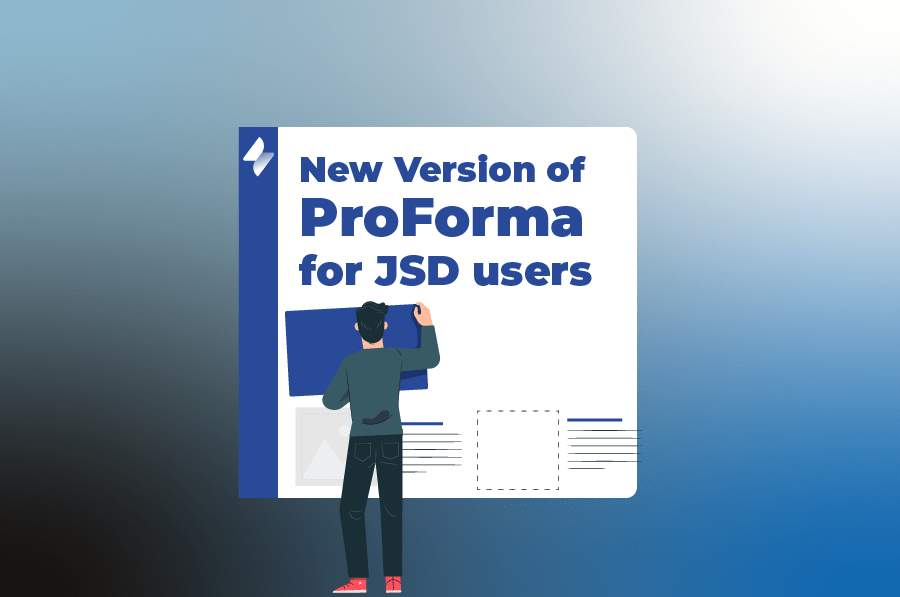 In case you didn't know, ProForma is an app for creating forms within Jira; it can be designed to meet the needs of any team without impacting configuration. Multiple forms can be included on a single ticket for managing complex processes, and tickets can be created directly from forms to ensure every issue includes accurate information.
It is a great tool for enhancing compliance and helping users avoid cumbersome tasks, such as emailing onboarding forms.
Using onboarding forms as an example, ProForma makes it easier for line managers by enabling them to quickly enter new-starter information in an elegant Jira form. This simplifies and enhances data collection and compliance within the Service Desk, where users would otherwise be required to complete and forward lengthy Word or Excel sheets over to IT — a very time-consuming process.
The new version presents opportunities for non-technical teams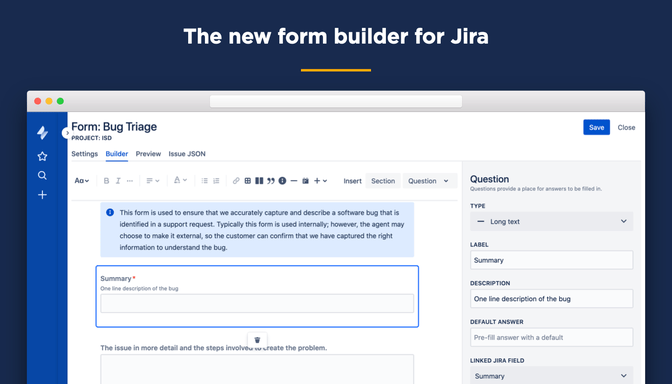 Thanks to the new upgrade, ProForma has an even friendlier interface that looks and acts like a Confluence page — effectively combining the workflow engine and tracking capabilities of Jira, with the usability of Confluence. This ease of use makes Jira more accessible to non-technical teams.
"At Clearvision, we use ProForma for Jira with many of our Service Desk customers who use legacy Word and PDF forms to collect data for Service Management or Customer Service teams. The new Confluence-like editor makes creating well-presented forms easier than ever!" – Atlassian expert, Gary Blower.
Contact us to find out how we can help you with ProForma and Jira Service Desk for Customer Service teams.
Atlasssian expert resources
Visit our blog for expert news and articles from the Atlassian world. On our resources page you will find recorded webinars, white papers, podcasts, videos and more.
Read our blog for articles offering best practice advice written by Atlassian experts, as well as the latest news concerning your software.
Software White Papers and Guides
Dive deep into Atlassian software with our white papers and guides on individual tools, partner products, services, and best practices, written by the experts.
All of our webinars are pre-recorded and available to watch on-demand. Enjoy everything from partner features to application demos and updates from Atlassian experts.