Unlock your ITSM at Service Management World
We're heading to Orlando, Florida to show you how High-Velocity ITSM with Atlassian can supercharge your IT.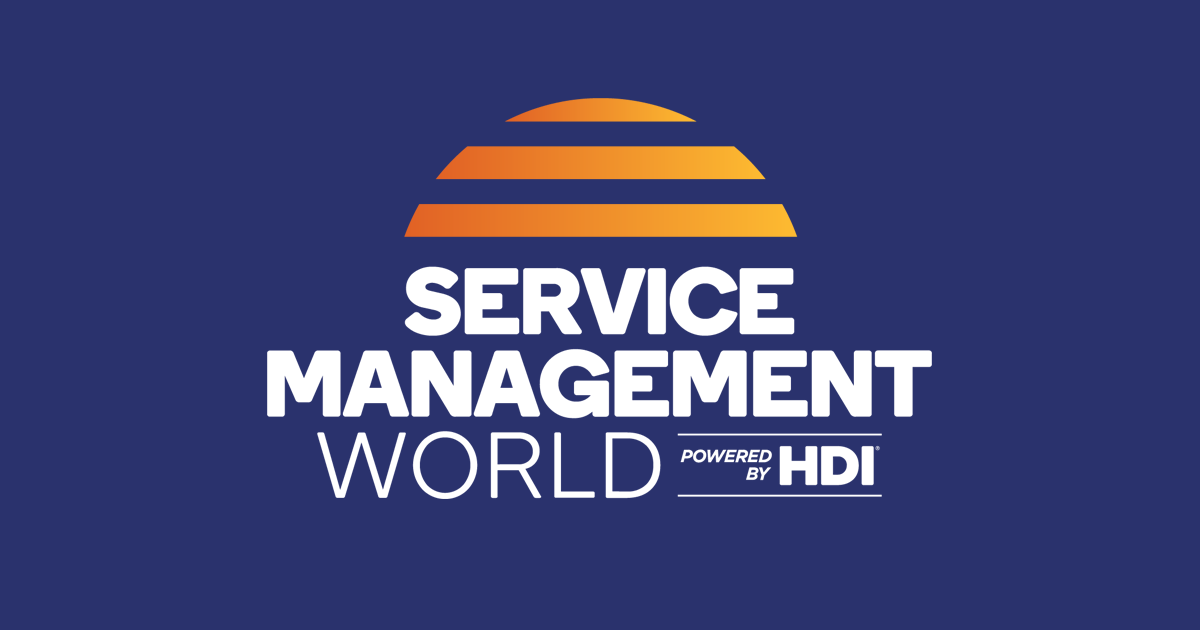 As technology continues to evolve, it can be tough for your IT teams to stay on top of it all. Customers expect their services these days to come quickly, while still maintaining good quality. To do that, businesses are reanalysing the archaic ITSM tools of old in favour of a more responsive, high-velocity solution.
High-Velocity ITSM with Atlassian
We know this issue like the back of our hand, and that's why we're making it our mission to show the world how High-Velocity ITSM with Atlassian can help supercharge their ITSM. And one of the best ways we're doing this is by showcasing how Jira Service Management can enhance the workflow of your IT teams.
Built from the ground up with High-Velocity IT practices in mind, Jira Service Management allows you to meet your unique needs, from setting up your service desks quickly to delivering great service experiences fast, without the complexity of traditional ITSM solutions.
And seeing that it's built into the Jira platform, Jira Service Management gives your teams better visibility into the work that's happening across the rest of the company, giving them all the information they need to make well-informed decisions in their work, as well as allowing them to be more effective throughout the entire IT service lifecycle, allowing them to deliver the best possible service to your customers.
We believe that Jira Service Management and Atlassian are game-changers in the ITSM market and want the opportunity to share the benefits they have to bring wherever possible.
That's why we're going on a trip to the US to do just that!
We're going to Service Management World
We'll be making our way to Orlando, Florida to attend the Service Management World event, hosted at the Omni Resort at Championsgate. While there, we'll be discussing all there is to know about High-Velocity IT with Atlassian and how their tools like Jira Service Management and Jira Work Management can help enhance your IT operations.
At the event, we'll be exhibiting at these hours:
Monday, November 14th 
5:00 pm – 6:30pm & VIP Reception 6:30 pm –7:30 pm
Tuesday, November 15th
1:30 pm – 3:45pm & Reception 4:45 pm – 6:00 pm
Wednesday, November 16th
1:30 pm – 3:45pm
(Prize giveaway in Expo Hall at 3:30 to 3:45pm) 1:15pm – 4:15pm
During the times not listed, we'll be over at Booth 300, answering any questions you might have about High-Velocity ITSM with Atlassian and how Jira Work Management and Jira Service Management can help you. We'll also be networking closely with Atlassian themselves and attending ITSM-focused exhibits with them, too.
But if you aren't able to attend the event in-person, the team over at Service Management World are allowing you attend to the event digitally with their complementary Digital Experience Pass, which is free for all users. With it, you'll be able to:
Watch keynote addresses.
Access select presentations on key industry topics.
Discover the latest technologies at our virtual exhibit hall.
Have access to exhibitors & sponsors.
Network with other attendees.
If you would like to attend the event digitally or just want to know more about the event in general, check out the Service Management World site for more details.
Share this blog post on your social.
Visit our blog for expert news and articles from the Atlassian world. On our resources page you will find recorded webinars, white papers, podcasts, videos and more.
Read our blog for articles offering best practice advice written by Atlassian experts, as well as the latest news concerning your software.
Software White Papers and Guides
Dive deep into Atlassian software with our white papers and guides on individual tools, partner products, services, and best practices, written by the experts.
All of our webinars are pre-recorded and available to watch on-demand. Enjoy everything from partner features to application demos and updates from Atlassian experts.