Full Time
Hybrid-working (mix of onsite in Southampton and remote)
£23k - £28k per annum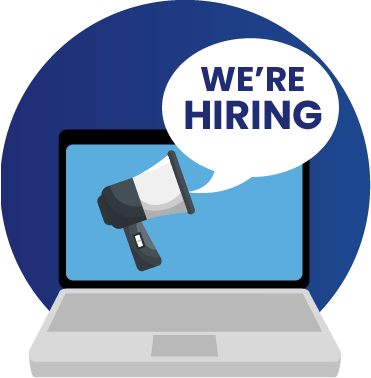 How would you like to work for a global Platinum Atlassian partner and one of the 'Sunday Times 100 best small companies to work for'?
Clearvision is a multi-award winning company with an impressive global customer base, which specialises in Atlassian software, providing large enterprises and the public sector with consultancy, technical implementation, hosting, training and support packages for the Atlassian stack and more.

In addition to being dedicated to creating game-changing transformations for software development teams and living by the mantra; "enabling teams to reach their full potential", we are also experts in remote working.
In return for your experience and enthusiasm, we offer you the opportunity to learn, grow and progress, as you help us support our impressive business growth plan.
Role Purpose
The primary objective of this role is to facilitate the efficient creation and administration of bids, proposals, bid reviews, associated bid documentation and processes. This role is a valuable part of the Bid Office / Commercial function in supporting Clearvision deliver quality proposals – providing solutions to our customer requirements.
Duties / Responsibilities
Create proposals using pre-designed templates
Updates and amendments to existing proposals
Sending quotes using pre-designed templates
Review pre-sales intake forms and request further information
Support the Bid Office with license pricing scenarios
Setup customer calls to discuss and action proposal feedback
Complete Commercial Reviews upon handover to PMO team
Create and maintain proposal collateral
Support the Bid office with regards to maintaining the business practice guidelines
Continuous training and development to ensure understanding of current products and services
Essential Skills/Experience
Your application will only be considered if you meet the following:-
Highly proficient in both written and spoken english
1-2 years experience in customer service roles (for example retail/bar/restaurant)
Desired Skills/Experience
Your application will be prioritised if you meet any of the following:-
Completion of "Industry placement" during University degree
Experience with proposal creation and procurement cycles
Experience with Salesforce, Jira, Confluence or similar SaaS technologies
Exposure to enterprise services relating to software
University degree in Business Studies (or other similar subject)
Person Specification
High levels of organization, happy to complete process driven tasks
Ability to multi-task and context switch
A keen eye for detail; conscientious and diligent
An inquisitive mind and natural curiosity
Aptitude for learning and growth
A high level of written and verbal communication skills
Excellent interpersonal skills; a friendly and collaborative team player
You will need to be:
Task and process orientated
Confident in challenging non-conformity
Remuneration
Competitive salary depending on experience, paid gross per annum, plus benefits including; pension plan, life insurance, fully comprehensive health care plan and discounted gym membership, cycle to work scheme, car salary sacrifice scheme, paid 'volunteer' days, annual equipment allowance, free books, enhanced maternity and paternity pay, paid medical injections (influenza, pneumonia, Strep B), buy-back holiday plan, flexible working hours and when in the office; free parking, free breakfast, casual office dress code  and more.
Location
Hybrid-working (mix of onsite and remote) with regular visits to Clearvision's UK Southampton office.

 

Please note, you must have a professional home working environment (eg. separate home office) and with reliable broadband.
Please Note
This is a full-time position.
A pre-interview skills-based digital assessment may be required prior to final interview.
If you do not hear back from us within 14 days please be advised that you have not been shortlisted on this occasion.
Clearvision is committed to a policy of Equal Opportunity.
Passing probation will be determined when you can confidently complete every part of your role without the need for additional support.
We strongly encourage applications from people of colour, the LGBTQ+ community, people with disabilities, neurodivergent people, parents and people from lower socio-economic backgrounds. If there's anything we can do to make adjustments for you in the hiring process, please don't hesitate to let us know.
See our Privacy Policy:- Please click here to find out more.
See our voluntary Equity and Diversity form:- Please click here to find out more.