Full Time
Hybrid-working (mix of onsite in Southampton and remote)
£40k to £60k per annum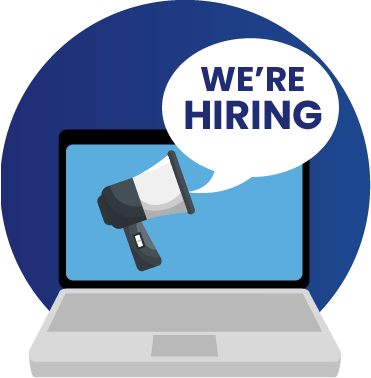 How would you like to work for a global Platinum Atlassian partner and one of the 'Sunday Times 100 best small companies to work for'?
Clearvision is a multi-award winning company with an impressive global customer base, which specialises in Atlassian software, providing large enterprises and the public sector with consultancy, technical implementation, hosting, training and support packages for the Atlassian stack and more.

In addition to being dedicated to creating game-changing transformations for software development teams and living by the mantra; "enabling teams to reach their full potential", we are also experts in remote working.
In return for your experience and enthusiasm, we offer you the opportunity to learn, grow and progress, as you help us support our impressive business growth plan.
Role Purpose
We are looking for an experienced Creative Manager with a strong knowledge of both graphic design and content creation, alongside experience in managing a team. The Creative Manager role is a crucial and integral role within Clearvision's marketing team, as we look to navigate from a traditional 'lead gen' model to a brand new 'demand gen' model.
We are looking for an inspirational leader to direct a team and create a cultivating environment that stimulates and encourages their team's creative workflow.
You will manage all areas of content production, both visual and written. You will have a content executive and graphic designer within your team to execute on your visions, as well as a web developer to help with any necessary build work.
This is a fantastic opportunity for an experienced individual looking to take the next step in their career. This role will play a vital  part in the innovation and success of the company's new strategy.
We are looking for someone with a long-term career focus, a self-motivated approach and someone keen to improve their skills and experience.  The primary objective of this role is to lead the creation of content for clearvision and to maintain visual consistency across all channels. From print, digital, video, email, digital marketing and social media.
Having extensive knowledge on the creative processes, from start to finish, outstanding organisational skills and a detailed-oriented approach are necessary requirements for this role.
Duties / Responsibilities
Build, lead, and review work of the creative team in the production of creative including all web, print, event and digital marketing collateral.
Oversee communications across all marketing channels (website, email, social, video, print, PR, and more)
Team management, including graphic designer and content executive initially, with team expansion likely). This includes daily task management, regular catch-ups, monthly 1-1 meetings, PDP's and regular reviews.
Development of new ideas and concepts including defining and improving processes within the creative team.
Manage creative Agency, flexible staff and contracting talent to meet the varying needs of the business.
Building an environment for the creative team to thrive in and oversee their ideas and projects from beginning to end.
Assume responsibility for the creative philosophy and the standard of output across the department and wider organisation.
Conceiving and implementing concepts, guidelines and strategies in various creative projects and overseeing them to completion
Collaborating with sales, customer success and client services to obtain knowledge of the clients' requirements and build these into creative assets
Prioritise work and resources across engagements based on short- and long-term needs, establishing production schedules by collaborating with designers, copywriters, and production departments
Review and approve art and copy developed by the team, ensuring deliverables that effectively address marketing goals and challenges
Produce fresh, innovative work that translates complex ideas into compelling print materials and digital experiences for visually sophisticated audiences
Present, or oversee presentation of final concepts, and obtain approvals for deliverables.
Ensure KPIs are met to achieve departmental and business objectives
Essential Skills/Experience
Your application will only be considered if you meet the following:-
A minimum of five years experience with InDesign, Illustrator, Photoshop and Figma.
A minimum of five years experience with content creation
Extensive knowledge of print, web design and technical Apple Mac skills
A minimum of five years experience of commercial print and web design
The ability to work with key stakeholders within the business e.g gathering requirements, bringing ideas, owning and delivering your ideas from conception through to execution.
A minimum of 5 years hands-on experience as a Creative Manager or in a similar creative role
Understanding and past experience creating integrated content across all marketing channels from digital, social media, paid media, mobile, but also understand offline, print and event world.
Proven previous experience with concept development
A minimum of 5 years leading a team of creative talent
Desired Skills/Experience
Your application will be prioritised if you meet any of the following:-
Previous experience in the Atlassian toolset (eg. Jira, Confluence)
Previous experience with Adobe Premiere
Previous experience in either the technology or professional service industries.
Person Specification
You will need to be:-
Organised and resourceful
A true inspirational creative leader
A team player and someone looking to take the next step in their career
Cool, calm and work well under pressure.
Creative and technically-skilled
Outstanding leadership and organisation skills
Exemplary interpersonal and analytical abilities
Strong creative vision with an understanding of business objectives
A creative and 'out of the box' approach with the ability to create truly engaging and refreshing concepts
Remuneration
Competitive salary depending on experience, paid gross per annum, plus benefits including; pension plan, life insurance, fully comprehensive health care plan and discounted gym membership, cycle to work scheme, car salary sacrifice scheme, paid 'volunteer' days, annual equipment allowance, free books, enhanced maternity and paternity pay, paid medical injections (influenza, pneumonia, Strep B), buy-back holiday plan, flexible working hours and when in the office; free breakfast, lunch and parking, casual office dress code and more.
Location
Hybrid-working (mix of onsite and remote) with once a week visits on Tuesday to Clearvision's UK Southampton office.  Please note, you must have a professional home working environment (eg. separate home office) and with reliable broadband.
Please Note
This is a full-time position.
A pre-interview skills-based digital assessment may be required prior to final interview.
If you do not hear back from us within 14 days please be advised that you have not been shortlisted on this occasion.
Clearvision is committed to a policy of Equal Opportunity.
Passing probation will be determined when you can confidently complete every part of your role without the need for additional support.
We strongly encourage applications from people of colour, the LGBTQ+ community, people with disabilities, neurodivergent people, parents and people from lower socio-economic backgrounds. If there's anything we can do to make adjustments for you in the hiring process, please don't hesitate to let us know.
See our Privacy Policy:- Click here to see our policy.
See our voluntary Equity and Diversity form:- Click here to see the form.