Customer Sales Support Advisor
Full Time
Hybrid-working (mix of onsite in Southampton and remote)
£23k - £28k per annum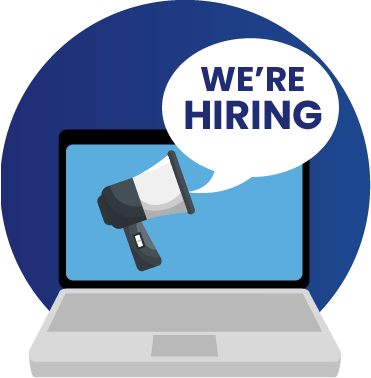 How would you like to work for a global Platinum Atlassian partner and one of the 'Sunday Times 100 best small companies to work for'?
Clearvision is a multi-award winning company with an impressive global customer base, which specialises in Atlassian software, providing large enterprises and the public sector with consultancy, technical implementation, hosting, training and support packages for the Atlassian stack and more.

In addition to being dedicated to creating game-changing transformations for software development teams and living by the mantra; "enabling teams to reach their full potential", we are also experts in remote working.
In return for your experience and enthusiasm, we offer you the opportunity to learn, grow and progress, as you help us support our impressive business growth plan.
Role Purpose
The Customer Sales Support Advisor is a pivotal part of the Clearvision Customer Service Team, primarily responsible for managing the software licensing and renewals needs of Clearvision's diverse customer base.
As a member of this small but formidable unit, you will be responsible for generating all software licensing quotes for customers and the internal sales team, and for owning inbound customer enquiries via a service desk.
You will be accountable for ensuring the customer (whether internal or external) receives the best possible service on every request, using a combination of the technical skill set you will gain from your continuous training and onboarding, as well as leveraging additional resources at your disposal such as online knowledge bases and support from technical and commercial colleagues.
The role will suit a bright and outgoing individual with an inquisitive mind and who enjoys solving problems. You will be passionate about delivering superb customer service and will possess the excellent interpersonal skills required to frequently liaise with team members both inside and outside of your department.
This role is customer facing and will therefore suit a candidate confident in their own ability to deliver concise and accurate technical and commercial advice (for which lengthy and continuous training and onboarding will be provided). To the right candidate, this role can become a gateway to excellent career progression opportunities within a fast growing global technology business, and the 9th Best Small Company to work for in the UK.
Duties / Responsibilities
Generation of all renewal quotes (software licenses, hosting contracts, support contracts) 90 days prior to the renewal date.
Prepare quotes for new licenses, upgrades or downgrades upon request.
Manage any and all adjustments to license opportunities including credits and refunds.
Manage license purchasing process.
Interacting with key vendors (especially Atlassian) via email, service desk, and video calls.
Triage inbound technical queries to relevant internal colleagues as necessary.
Attending and providing assistance on new business video calls with prospects with licensing needs (alongside senior salesperson).
Answering inbound phone calls to company switchboard, triaging to colleagues as appropriate.
Ensuring good Salesforce CRM housekeeping with clean and up to date records including accounts, contacts and products.
Joining calls with customers (internal and external) to discuss license queries when necessary.
Process receipt of inbound customer POs.
Attendance of regular team huddles, regular team meetings and continuous training and onboarding sessions.
You will develop professional relationships with:
The Senior Customer & Proposal Officer – the interface between Customer Service and the Project Managers in terms of providing the detail necessary to complete a statement of work and/or delivery of projects.

 

Your point of reference for all service related queries, together you will have daily sessions where cases are distributed throughout the team.
The Commercial Officer – your point of reference for all complex license queries, the commercial officer deeply understands the customer pain points and the Atlassian ecosystem. Together you will have daily sessions where issues can be escalated and knowledge can be transferred up and down.
The Head of Customer Experience – responsible for all aspects of the customer's journey at Clearvision, the HoCX is accountable for the performance of the customer service and customer success teams (currently a vacant role). Together you will have daily sessions where issues can be escalated and knowledge can be transferred up and down.
The Sales Team – salespeople and account managers will route customer-service issues and requests to you for completion. You will liaise with the team members as necessary in order to complete the case.
The Customer Success Team – CSMs will route customer-service issues and requests to you for completion. You will liaise with the team members as necessary in order to complete the case.
The Support Team – the technical support team at Clearvision managing all hosted and supported customers via a service desk. You will liaise with the support team for any queries relating to customer hosting and support renewals.
Essential Skills/Experience
Your application will only be considered if you meet the following:-
Either a university degree or equivalent OR GCSE grades B and above in Maths and English
Desirable Skills/Experience
Your application will be prioritised if you meet any of the following:-
We would welcome university graduates.
Superb written and verbal communication skills.
A genuine passion in providing the greatest possible experience for the customer at every opportunity.
Experience in a similar customer based role.
Experience using Salesforce or similar CRM software.
Experience in similar businesses will be a strong advantage, i.e. enterprise services relating to software such as SDLC / ALM; CRM; ERP; project/portfolio management; task tracking and productivity; information sharing and collaboration; service desks; hosting and cloud computing; SaaS; managed services.
Exposure to the Atlassian tool suite (JIRA, Confluence, etc.).
Person Specification
You will need:-
A passion for delivering the best possible customer experience at every opportunity.
A keen eye for detail; conscientious and diligent.
To be organised; happy to complete process driven tasks.
An inquisitive mind and natural curiosity.
Excellent written and verbal communication skills.
Excellent interpersonal skills; a friendly and collaborative team player.
To be a hard worker; goes the extra mile.
To enjoy working in a jovial, non-corporate environment.
Remuneration
Competitive salary depending on experience, paid gross per annum, plus benefits including; pension plan, life insurance, fully comprehensive health care plan and discounted gym membership, cycle to work scheme, car salary sacrifice scheme, paid 'volunteer' days, annual equipment allowance, free books, enhanced maternity and paternity pay, paid medical injections (influenza, pneumonia, Strep B), buy-back holiday plan, flexible working hours and when in the office; free parking, free breakfast, casual office dress code  and more.
Location
Hybrid-working (mix of onsite and remote) with weekly visits to Clearvision's UK Southampton office.

 

Please note, you must have a professional home working environment (eg. separate home office) and with reliable broadband.
Please Note
This is a full-time position.
A pre-interview skills-based digital assessment may be required prior to final interview.
If you do not hear back from us within 14 days please be advised that you have not been shortlisted on this occasion.
Clearvision is committed to a policy of Equal Opportunity.
Passing probation will be determined when you can confidently complete every part of your role without the need for additional support.
We strongly encourage applications from people of colour, the LGBTQ+ community, people with disabilities, neurodivergent people, parents and people from lower socio-economic backgrounds. If there's anything we can do to make adjustments for you in the hiring process, please don't hesitate to let us know.
See our Privacy Policy:- Click here to find out more.
See our voluntary Equity and Diversity form:- Click here to find out more.