Full Time
Hybrid-working (mix of onsite in Southampton and remote)
£30k - £45k depending on experience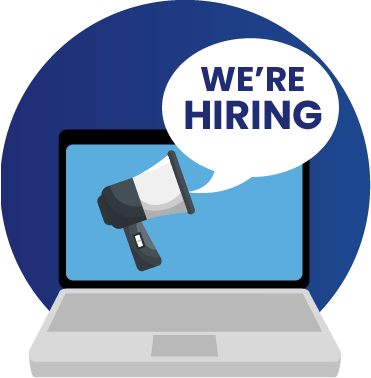 How would you like to work for a global Platinum Atlassian partner and one of the 'Sunday Times 100 best small companies to work for'?
Clearvision is a multi-award winning company with an impressive global customer base, which specialises in Atlassian software, providing large enterprises and the public sector with consultancy, technical implementation, hosting, training and support packages for the Atlassian stack and more.

In addition to being dedicated to creating game-changing transformations for software development teams and living by the mantra; "enabling teams to reach their full potential", we are also experts in remote working.
In return for your experience and enthusiasm, we offer you the opportunity to learn, grow and progress, as you help us support our impressive business growth plan.
Role Purpose
The Customer Success Manager will join a freshly constructed Customer Success Team, having the opportunity to help shape the department from an early stage. You will be tasked with onboarding and welcoming new customers, driving engagement, portraying our Value proposition, driving product usage and retention through touch points and targeted interventions.
The Customer Success Manager is responsible for developing customer relationships that promote retention, loyalty and customer advocates. Their job is to work closely with customers to ensure they are satisfied with the services they receive and to support them to fully utilise their product. This will be achieved through a structured multi-channel engagement strategy coupled with a Customer Experience Programme with the goal of maximising the value of products and services selected. This will be driven by a consultative approach based on the customer needs and aspirations for their business.
Duties / Responsibilities
Communicate the value of Clearvision's products, services and its features to existing accounts.
Sharing knowledge around Clearvision's products and services to customers and internal stakeholders.
Identifying customer requirements and triaging to the correct internal resources.
Welcome and onboard new customers whilst setting them up for future success.
Outbound interactions with Customers via Phone, LiveChat, Virtual meetings and Email.
Analyse usage and drive engagement of customers through regular usage reviews.
Perform customer check ins and service reviews periodically, based on engagement model.
Co-manage renewals with the Customer Account Team, to ensure product renewals are logged 90 days in advance and progressed through to completion.
Provide a remarkable Customer Success experience, with unparalleled levels of service.
Essential Skills/Experience
Your application will only be considered if you meet the following:-
Minimum one years experience in SaaS, Cloud-based or application solutions and of building strong B2B customer relationships
Familiar with emerging technologies including collaboration tools, chat software, video conferencing.
Comfortable working across multiple departments in a deadline-driven environment
Desired Skills/Experience:-
Your application will be prioritised if you meet any of the following:-
Previous experience in a customer service or success role
Knowledge of Atlassian software and Salesforce CRM (or similar CRM)
Person Specification
You will need to:-
Have an affinity for Clearvision's values; Mastery: Comprehensive knowledge or skill in a particular subject or activity; Decency: Behaviour that conforms to accepted standards of morality or respectability; Remarkable: Going above the norm by doing, saying, offering, or being that individual who puts more heart, soul, and thought into your actions.
Demonstrate a growth mindset and ability to think outside the box
Have excellent time management and planning skills.
Strong verbal and written communication skills.
Well-developed interpersonal and conflict resolution skills.
Curious and persistent. People who can continuously help Clearvision improve from where we are today, and who are not afraid to change and learn new things.
Understand when and how much to simplify explanations, and you're very comfortable with digital tools.
Actually like helping people
Like solving problems.
Strong team player and good relationship building skills
Problem solving and troubleshooting skills 
Ability to embrace change with a positive 'can do' approach
Proven written & verbal communication
Planning & organisation skills
Can work alone as well as a part of the team.
Self Starter who can help to shape a new team, with new processes and new technologies.
Remuneration
Competitive package depending on experience, paid gross per annum, plus benefits including; pension plan, life insurance, fully comprehensive health care plan and discounted gym membership, cycle to work scheme, car salary sacrifice scheme, paid 'volunteer' days, annual equipment allowance, free books, enhanced maternity and paternity pay, paid medical jabs (influenza, pneumonia, Strep B), buy-back holiday plan, flexible working hours and when in the office; free parking, free breakfast, casual office dress code  and more.
Location
Hybrid-working (mix of onsite and remote) with monthly visits to Clearvision's UK Southampton office.  Please note, you must have a professional home working environment (eg. separate home office) and with reliable broadband
Please Note
This is a full-time position.
A pre-interview skills-based digital assessment may be required prior to final interview.
If you do not hear back from us within 14 days please be advised that you have not been shortlisted on this occasion.
Clearvision is committed to a policy of Equal Opportunity.
Passing probation will be determined when you can confidently complete every part of your role without the need for additional support.
We retain candidate data for a period of six months as standard, however you have the right to request that we remove your details from our systems completely.