Full Time
Hybrid-working (mix of onsite in Southampton and remote)
£75k to £95k depending on experience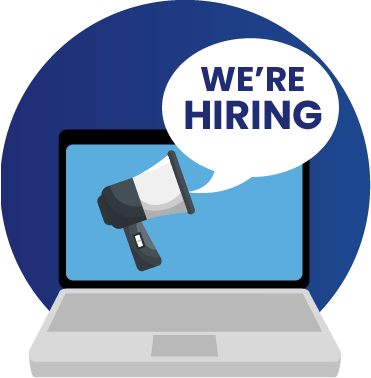 How would you like to work for a global Atlassian Platinum Solution Partner, and one of the 'Sunday Times 100 best small companies to work for'?
Clearvision is a multi-award winning company with an impressive global customer base, which specialises in Atlassian software, providing large enterprises and the public sector with consultancy, technical implementation, hosting, training and support packages for the Atlassian stack and more.

In addition to being dedicated to creating game-changing transformations for software development teams and living by the mantra; "enabling teams to reach their full potential", we are also experts in remote working.
In return for your experience and enthusiasm, we offer you the opportunity to learn, grow and progress, as you help us support our impressive business growth plan.
Role Purpose
If you're reading this, you've been selling business-to-business for some time. You've worked for some great sales managers, and some poor ones, so you know what impact good sales-management can have. 
You'll love numbers, and you understand that predictability is key. You take pride in growing your team's skill and identifying areas for improvement. And you thrive in recognising where you have superstars. You enjoy One-to-One's, team meetings and building Personal Development Plans for your staff. You like to make people understand why they are valuable. You want to build a team of over achievers to ensure you always hit your targets.
You will deal with challenges at source and make strong decisions in the best interest of the company's goals and strategy. Education about products and solutions is key, as well as sales process education and techniques to improve close rate. You will want to work for an SME where you can make an impact every day and take pride in increasing sales velocity.
In your current role you will most likely feel frustrated; your manager isn't adding a lot of value, you feel like you are selling widgets not solutions, marketing are underwhelming and you're simply not being stretched any more. You aren't in a hurry, you're good at what you do, and you're hitting your numbers. But you know there is more. Another gear you can give. You're looking for a new, exciting challenge.
You:
Successfully managed a new business sales team
Experienced in IT SERVICES (rather than product)
Understand monthly recurring revenue
Have your own process for selling
Duties / Responsibilities
Manage, educate and motivate the Clearvision global sales team
Improve sales velocity
Over-achieve sales targets per product line
Report on the Sales team's KPI's metrics and performance levels
Be accountable for the sales team's overall performance vs targets
Ensure the sales team hits gross margin targets (through training, development and personal sales coaching).
Develop and implement the Sales Playbook (establish and oversee process and compliance to operating procedures)
Performa HR requirements for the Sales team. Including 1-1s, stand-ups, quarterly reviews, weekly check-ins and Deal Reviews
Sales forecasting and pipeline management.
Play an active role in the management team within the company
Reporting, dashboards, Account Plans, and individual performance measurement
Essential Skills/Experience
Your application will only be considered if you meet the following:-
Minimum five years experience in IT Solution or SaaS sales
Minimum one years experience in Sales Team Management
Salesforce (CRM) experience (competent using Salesforce Reporting)
Proven track record of sales number predictability & accuracy
Proven track record of growing the individuals in your team
Understanding of sales velocity
Desired Skills/Experience:-
Previous experience in the Atlassian eco-system or working for an IT Services company
Person Specification
You will need to be:-
Goal-oriented
Passionate about sales numbers, data and reporting across all aspects of a modern sales function.
Adept at chairing 1-1 meetings with your team and conducting Personal Development Plans (PDPs)
Proficient about always hitting your targets and be able to demonstrate this in your previous employment
Education-oriented 
Passionate about technology
Available to work with your sales team face in person at least once a week at our Southampton office
Remuneration
£75k to £95k depending on experience, paid gross per annum, plus benefits including; pension plan, life insurance, fully comprehensive health care plan and discounted gym membership, cycle to work scheme, car salary sacrifice scheme, paid 'volunteer' days, annual equipment allowance, free books, enhanced maternity and paternity pay, paid medical injections (influenza, pneumonia, Strep B), buy-back holiday plan, flexible working hours and when in the office; free parking, free breakfast, casual office dress code  and more.
Location
Hybrid-working (mix of onsite and remote) with weekly visits to Clearvision's UK Southampton office.  Please note, you must have a professional home working environment (eg. separate home office) and with reliable broadband.
Please Note
This is a full-time position.
A pre-interview skills-based digital assessment may be required prior to final interview.
If you do not hear back from us within 14 days please be advised that you have not been shortlisted on this occasion.
Clearvision is committed to a policy of Equal Opportunity.
Passing probation will be determined when you can confidently complete every part of your role without the need for additional support.
See our Privacy Policy here.