US Recruitment Consultant – Business Development
Full Time
Remote-based (home-working)
$70k to $80k plus bonus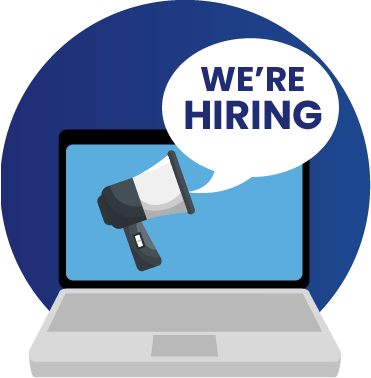 How would you like to work for a global Platinum Atlassian partner and one of the 'Sunday Times 100 best small companies to work for' in the UK?
Clearvision is a multi-award winning company with an impressive global customer base, which specializes in Atlassian software, providing large enterprises and the public sector with consultancy, technical implementation, hosting, training and support packages for the Atlassian stack and more.

In addition to being dedicated to creating game-changing transformations for software development teams and living by the mantra; "enabling teams to reach their full potential", we are also experts in remote working.
In return for your experience and enthusiasm, we offer you the opportunity to learn, grow and progress, as you help us support our impressive business growth plan.
Role Purpose
The Recruitment Consultant will be a key member of our team, responsible for identifying and winning new business for ClearHub.
This individual will work closely with members of the team to gain an understanding of our customers' challenges in Atlassian talent and skills management and to identify and connect with decision makers of prospective customers.
This role requires an individual with proven business development and/or sales experience in a 360 recruitment agency environment. This is a great opportunity for someone to add the very biggest enterprise names to their early stage work experience (our first customer was Apple!) and make a real difference in a rapidly growing technology and services business.
Duties / Responsibilities
You'll be tenacious about outwardly identifying, building and nurturing senior-level relationships within our market and will work to leverage these for the benefit of your team and the wider ClearHub business.
You will seek to understand our customers and their challenges, allowing you to provide solutions and consultative support, creating new business, high retention and net revenue growth.
You'll respond to inbound SQO's in the above ways.
You will help to position ClearHub as the 'go-to' for Atlassian experts.
You will accurately maintain your CRM and Salesforce activity log, pipeline, forecasting and monthly reports
You will meet and strive to exceed your sales KPIs
You will negotiate Commercial Terms of Business
Essential Skills/Experience
Your application will only be considered if you meet the following:-
Minimum 2 years experience as a 360 recruitment consultant within a recruitment agency environment.
Demonstrated success in identifying and winning new business in your current or previous roles.
Desired Skills/Experience
Your application will be prioritized if you meet any of the following:-
Previous experience with Atlassian technologies (eg. Jira, Confluence).
Previous experience with Salesforce.
Person Specification
You will need to be:-
Competitive, resilient, coachable and ambitious.
Hard-working, target-driven and pride yourself in what you do.
Highly organized while working in a fast-paced environment
Possess a high performing over achiever mindset with motivation to learn.
Collaborative, innovative and a team player, while also able to work independently.
Want to win and find motivation in temporary setbacks.
Love connecting with people online, on the phone and face-to-face.
Results driven.
Like to take a consultative approach with the ability to partner with clients in the capacity of a trusted advisor.
Have a constant desire to demonstrate exceptional levels of service.
You'll be set up for success
We set you up for success and invest in mechanisms, be those in-house support functions or technology solutions, which have the same goal: to support you to be more efficient, leaving you more time to do what you do best. Some of the ways we'll support you include:
Resourcing Team
Our experienced resourcing team relieves the admin burden of the recruitment process and helps streamline your everyday tasks like shortlisting candidates, booking interviews and technical/suitability assessments, and scheduling pre and post-interview calls.
Extensive Marketing Support
Our marketing team is on hand to support you in building the Clearhub brand. Our investments in marketing and brand building also take the pain out of business development, making sure our clients know who you are and how to find you when they need you.
Operations, Technology & Finance
We have a strong and ever-growing focus on technological and operational excellence, and continually invest in solutions that will help alleviate administrative tasks from your to-do list so that you can give your clients and candidates your undivided attention.
Remuneration
Competitive package depending on experience, paid gross per annum, plus benefits including company pension scheme (401k), buy-back holiday plan, flexible working hours and more.
Location
Remote-based (home-working).  Please note, you must have a professional home working environment (eg. separate home office) and with reliable broadband.
Please Note
This is a full-time position.
A pre-interview skills-based digital assessment may be required prior to final interview.
If you do not hear back from us within 14 days please be advised that you have not been shortlisted on this occasion.
Clearvision is committed to a policy of Equal Opportunity.
Passing probation will be determined when you can confidently complete every part of your role without the need for additional support.
See our Privacy Policy here:- Click here.