Full Time
Hybrid-working (mix of onsite and remote)
$100k - $120k per annum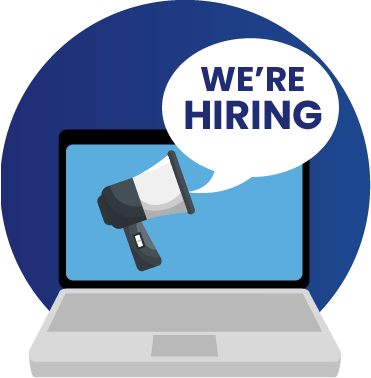 How would you like to work for a global Platinum Atlassian partner and one of the 'Sunday Times 100 best small companies to work for' in the UK?
Clearvision is a multi-award winning company with an impressive global customer base, which specialises in Atlassian software, providing large enterprises and the public sector with consultancy, technical implementation, hosting, training and support packages for the Atlassian stack and more.

In addition to being dedicated to creating game-changing transformations for software development teams and living by the mantra; "enabling teams to reach their full potential", we are also experts in remote working.
In return for your experience and enthusiasm, we offer you the opportunity to learn, grow and progress, as you help us support our impressive business growth plan.
Role Purpose
The primary objective of this role is providing Jira Service Management and IT Service Management expertise to our customers. You will be working with our US customer accounts, as well as with global team members and you will join a growing team of specialists to improve our IT Service Management capabilities, capacity and quality for our customers.
Duties / Responsibilities
Leading all aspects of customers' Atlassian Jira Service Management journey including adoption and improvement.
Capability and maturity assessment of customers' current ITSM products and practices.
Assessment of required Jira Service Management configuration tailoring: including assets and event management.
Identifying business requirements related to ITSM
Articulating and mitigation for operational risks
Implementation planning, prototyping, and verification.
Report authoring
Post implementation remediation
Customer mentoring, coaching, training & support
Essential Skills/Experience
Your application will only be considered if you meet the following:-
Minimum five years experience in either Atlassian Jira Service Management and/or equivalent experience in another IT Service Management service desk (e.g. FreshService or Zendesk)
Minimum three years experience in key IT Service Management practices including asset management and configuration management.
ITIL v4 Foundation certification.
Desired Skills/Experience:-
Your application will be prioritised if you meet any of the following:-
Experience in other Atlassian products: including Jira Software, Jira Work Management, Bitbucket and Trello.
Experience in any of the following Atlassian Marketplace vendors' products: EazyBi, Multiplier, Comala Document Management.
Person Specification
You will need to be:-
Customer-focused and someone who champions and supports industry-leading products.
Confident interacting with customers, as well as problem-solving, digging into complex issues and actively championing for our customers.
Able to demonstrate comprehensive knowledge or skills in a particular subject or activity.
Able to go above the norm by doing, saying, offering, or being that individual who puts more heart, soul, and thought into your actions.
Remuneration
Competitive package depending on experience, paid gross per annum, plus benefits including company pension scheme (401k), buy-back holiday plan, flexible working hours and more.
Location
Hybrid-working (mix of onsite and remote) but you must be based on the East coast within travelling distance to Philadelphia on a QUARTERLY basis.  There will also be an annual visit to Clearvision's UK Southampton office.  Please note, you must have a professional home working environment (eg. separate home office) and with reliable broadband.
Please Note
This can be either a full-time or fixed-term contract position.
A pre-interview skills-based digital assessment may be required prior to final interview.
If you do not hear back from us within 14 days please be advised that you have not been shortlisted on this occasion.
Clearvision is committed to a policy of Equal Opportunity.
Passing probation will be determined when you can confidently complete every part of your role without the need for additional support.
We strongly encourage applications from people of colour, the LGBTQ+ community, people with disabilities, neurodivergent people, parents and people from lower socio-economic backgrounds. If there's anything we can do to make adjustments for you in the hiring process, please don't hesitate to let us know.
See our Privacy Policy:- Click to find out more about our policy here.