Public and Private Sector Cloud Hosting by Gerald Tombs
Hear exclusively from CEO, Gerald Tombs, as he delves into the challenges surrounding private and public sector cloud. Topics covered in this episode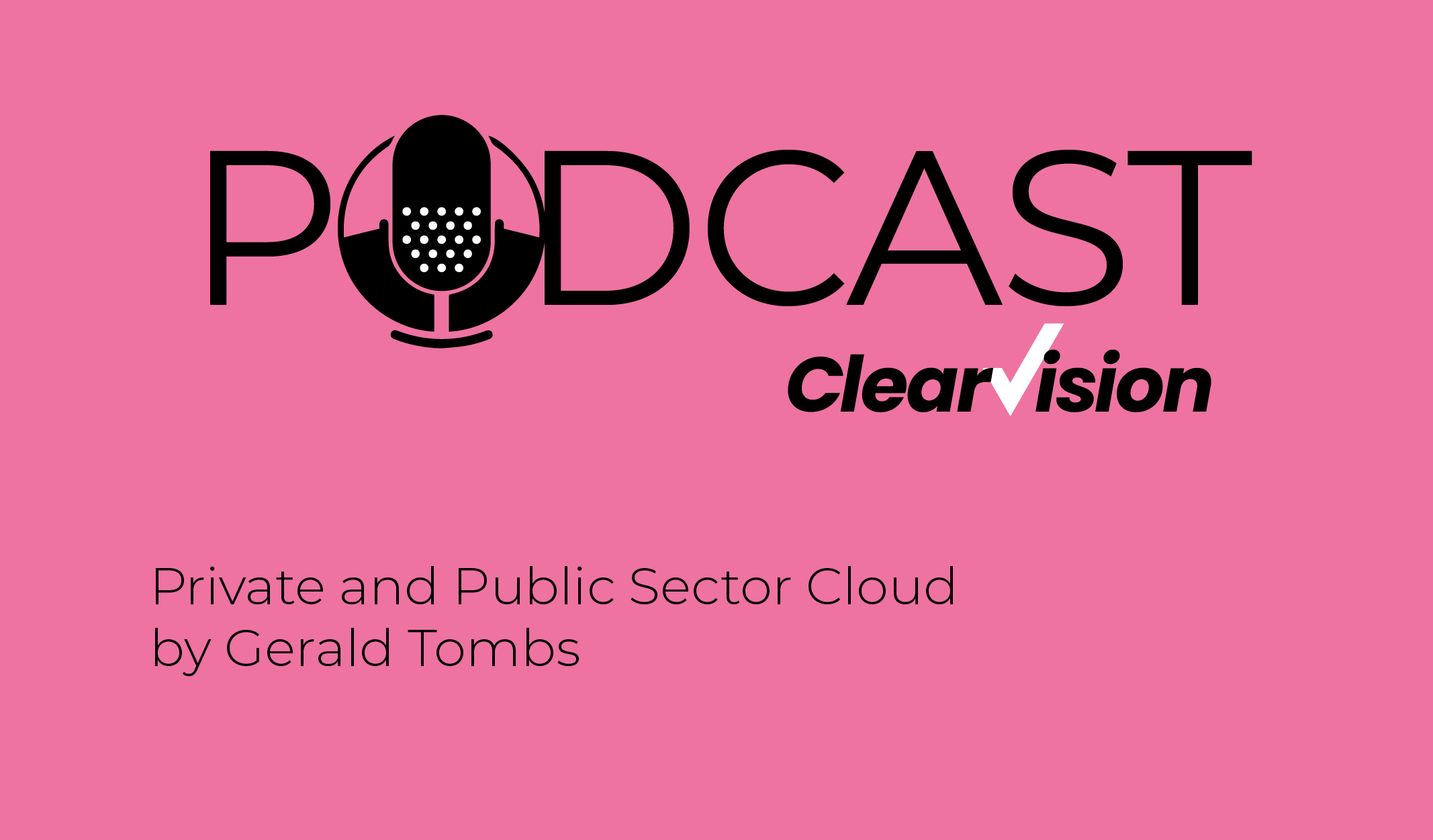 Join Clearvision CEO, Gerald Tombs, as he delves into the challenges of
public and private sector cloud hosting.
Hear exclusively from CEO, Gerald Tombs, as he delves into the challenges surrounding private and public sector cloud.
Topics covered in this episode:
Resourcing – The gap in technically skilled workers.
Security – Ensuring products and data hosted are secure.
Data sovereignty – Where data is physically stored.
Market leaders – Who to choose and why.
Gerry covers a number of pressing topics around cloud hosting, including a transparent overview of market leaders Amazon Web Services (AWS) and Microsoft Azure.