The story of Clearvision and Amazon Web Services
Chief Technology Officer Matt Muschol is back with another podcast episode relating to Clearvision's cloud hosting offering, ClearHost. This time he covers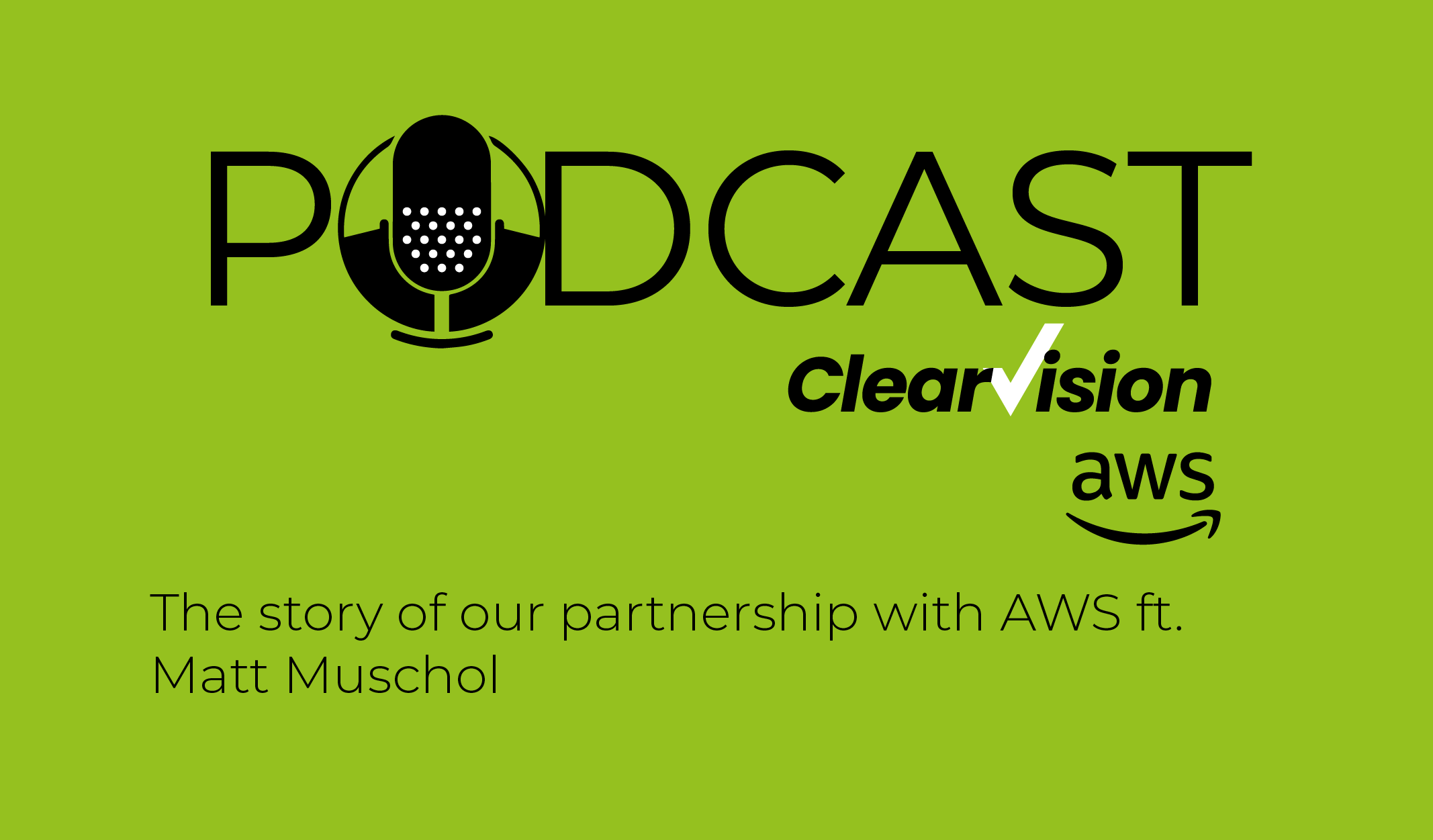 Listen to our latest podcast episode on Clearvision's relationship with
Amazon Web Services (AWS)

as told by Matt Muschol.
Chief Technology Officer Matt Muschol is back with another podcast episode relating to Clearvision's cloud hosting offering, ClearHost. This time he covers the partnership with Amazon Web Services (AWS).
Find out how Clearvision came to deliver hosting powered by AWS, and the work that's being done to help customers migrate, build, design, and manage workloads on the AWS platform.