Experts on Demand: The Atlassian Expert Subscription Service
We created the Experts on Demand subscription service so that you can focus on your work – without worrying whether your tools are up to the job. With an Atlassian expert on demand, your technical setup and processes are ready to adapt when it matters most.
What is
Experts on Demand?
Have you ever wished you had an Atlassian expert on call? Someone you could rely on to book individual mentoring sessions, create a coaching plan for your team – or just be there to help with your Atlassian setup? Our subscription-based service, Experts on Demand, is the answer you've been waiting for.
All of our Atlassian Consultancy services are included in your Experts on Demand subscription.
Experts on Demand Explained in 30 Seconds
Download the Experts on Demand Brochure
Get an overview of our Atlassian expert subscription service.
Why is it a Subscription Service?
The cost of an Atlassian expert per hour or day is far lower with a subscription.
Each credit guarantees access to one of our Atlassian experts for up to half a day.
A fixed cost puts you in full control – with no surprises along the way.
Tailor your Experts on Demand subscription based on what you need each month.
Atlassian Coaching FAQs, Answered
Download our FAQ guide and find out what's involved in coaching, mentoring and advice.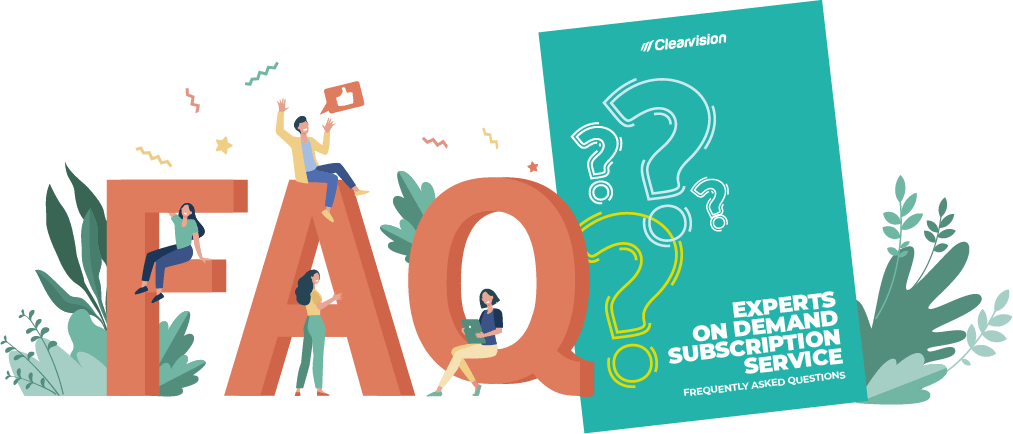 Here for You – Rapport and Relationships
"Good communication, collaboration, and effective mentoring."
A Full Range of Atlassian Services
Atlassian Expert Resources
However you learn best, we've got expert knowledge ready to go. Read our blog for the latest news and articles, watch a video – or download an episode of our podcast to listen to.
Improve Continuously, with an Atlassian Expert on Demand
In this post, we explore the benefits of a subscription-based service and how Experts on Demand is helping teams with their Atlassian tools.
The Future of Service Management – Jira Service Management
Solution Architect Gary Blower leads this must-see recording on the evolution of Jira Service Desk, new features of the application – and what's next.
A Guide to Agile and Lean – and How Organisations can Become Both
Read this free guide and gain a solid understanding of the difference between Lean and Agile.
Talk to our experts about your requirements
and get what you need to make the most of your investment in Atlassian tools.