eazyBI for Jira Advanced (Cloud)
This eazyBI training course aims to provide attendees with an understanding of eazyBI management and advanced data queries.
Is this course right for me?
This course is perfect for anyone familiar with eazyBI and or who has completed the eazyBI for Jira Essentials course.
Objectives and outcomes
By the end of this course, you will be able to use eazyBI for Jira to perform account administration, import data, and create more complex data sets.
Prerequisites
-Access to a laptop.
-Internet connection
Module Sections
Introduction.
eazyBI admins.
Creating new accounts.
Account users.
Data access roles.
Labs/Hands-On
Show user management page.
Show how to add users with a data access role.
Show how to add data access role limitations.
Show a template account and one linked to it.
Module Sections
Importing Jira data.
Additional data import options.
Importing specific fields.
Labs/Hands-On
Create a new account.
Select source application.
Show how to select projects, add JQL, and custom JavaScript code.
Go through each step of the import options.
Show advanced settings – custom field examples.
Module Sections
Calculated measures.
Calculated members.
When to use them.
Data types.
Functions.
Using the formula editor.
Labs/Hands-On
Create a calculated member showing all Issues from only two projects.
Create a calculated measure that works out the percentage of story points committed to a sprint that's already been completed.
Create a calculated measure that shows how many work days are in the current month.
Create a calculated measure that returns the priority of Issues as integers.
"eazyBI for Jira is a powerful tool allowing users to produce compelling reports. This course explains the vocabulary so that you can get started quickly."
Paul Christie, Clearvision Trainer
Download our training brochure
Our Atlassian training courses were designed for users of all abilities, to equip teams with the skills for success. Clearvision's Atlassian training covers the full software development lifecycle – and includes collaboration strategies and project management techniques. Download a brochure and learn more about Atlassian training.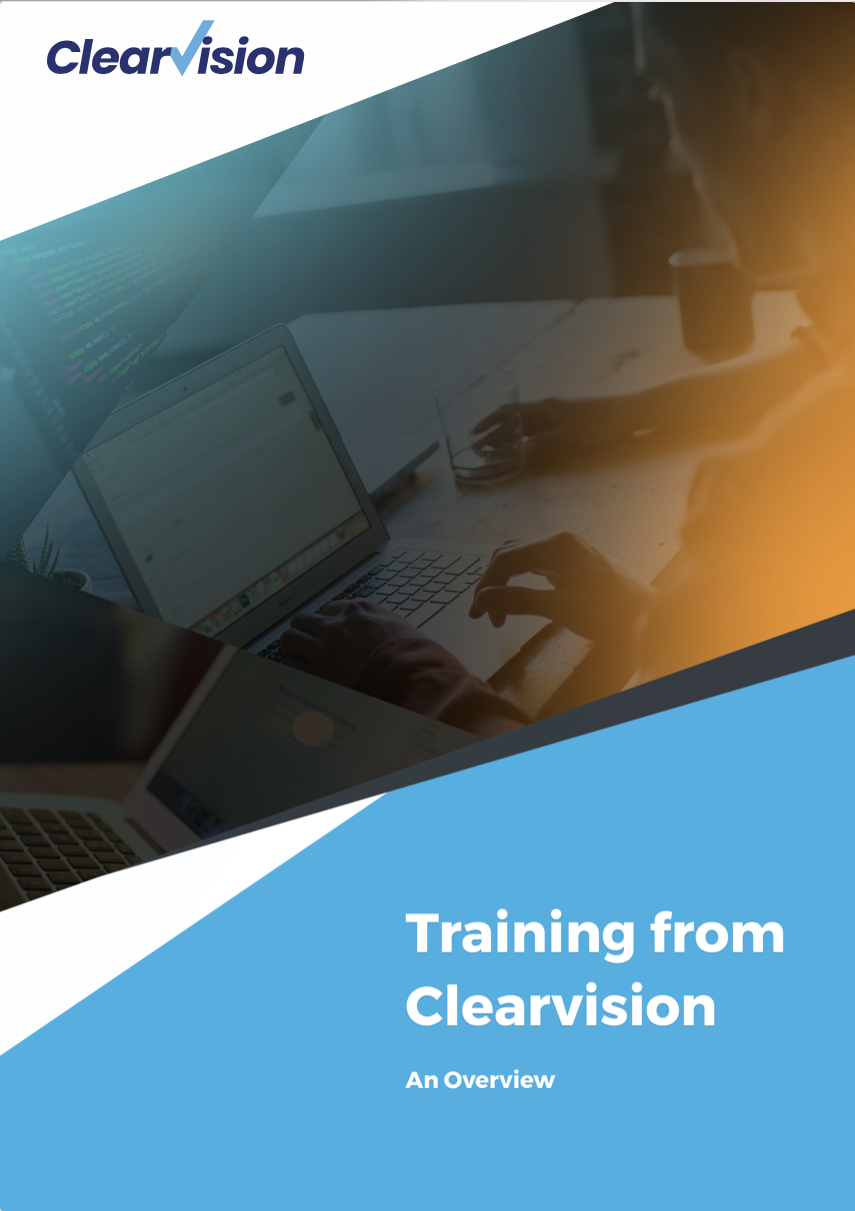 You might also be interested in
Our Clearvision Opsgenie Essentials training course aims to provides an understanding key Atlassian Opsgenie concepts.
Advanced Roadmaps For Jira (Cloud)
This course is ideal for new users of Advanced Roadmaps for Jira Cloud.
eazyBI for Jira Essentials (Cloud)
Our eazyBI Essentials training course aims to provide students with an understanding of eazyBI concepts