By using our services, you are agreeing to these terms. Please read them carefully.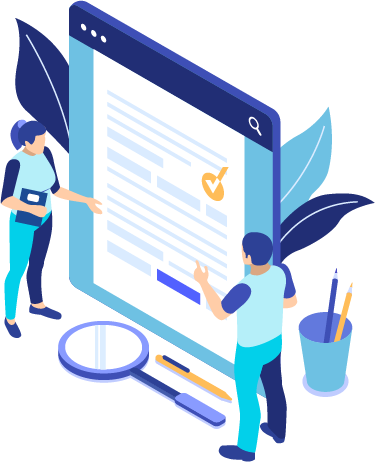 Effective From 26th August 2021
This End User Agreement (the "Agreement") is between Clearvision and You. 
"Clearvision" means Clearvision (CM) 2005 Limited, a company registered in England and Wales under company number 5643578, whose registered address is Laurel Farm, Winters Hill, Durley, Southampton, SO32 2AH. 
"You" means the entity you represent in accepting this Agreement or, as applicable you individually.  If you are accepting this Agreement on behalf of an entity, You represent and warrant that: 
You have full legal authority to bind your employer or any such entity to these this Agreement; 
You have read and understand this Agreement; and 
You agree to this Agreement on behalf of the party that you represent. 
(Individually a "Party" and collectively the "Parties")
This Agreement does not have to be signed in order to be binding. This Agreement is effective as of the date you place an Order (the "Effective Date"). "Order" means a verbal or written acceptance of a quote provided to you by an authorised partner or reseller of Clearvision ("Reseller") for the provision of the Services, or payment of an invoice presented to you by a Reseller for the provision of the Services or the use by You of the Services, whichever is earlier. 
1. DEFINITIONS
1.1 In this Agreement the following words and phrases shall have the following meanings unless otherwise stated:
| | |
| --- | --- |
| "Accepted Industry Standards" | means the use of standards and practices and exercise of the degree, skill, care, diligence, prudence and foresight which would reasonably be expected from a skilled and experienced person engaged in the provision of similar services under similar conditions; |
| "Affiliate" | means any entity which directly or indirectly controls, is controlled by, or is under common control with the subject entity. "Control," for purposes of this definition, means direct or indirect ownership or the ability to exercise control over more than 50% of the voting interests of the subject entity; |
| "Applicable Law" | means all applicable laws, statutes, regulations in force from time to time; |
| "Brand Features" | means Clearvisions or Your name, trading names, brand, logo, trademarks, service marks, domain names or other distinctive features; |
| "Confidential Information" | means Information in whatever form (including, without limitation, in written, oral, visual or electronic form or on any magnetic or optical disk or memory and wherever located) relating to the business, customers, products, affairs and finances of the party disclosing the information, including, without limitation, the technical data and know-how relating to the business of the disclosing party or any of its suppliers, customers, agents, distributors, shareholders, management or business contacts; |
| "Data Protection Legislation" | means all Applicable Laws and regulations relating to the processing of Your data and privacy including the General Data Protection Regulation and the Data Protection Act 2018 and any applicable enacting, successor, supplementing or amending legislation;  |
| "Delegate" | means an individual or representative scheduled by You to attend the Services; |
| "Effective Date" | means the effective date of this Agreement; |
| "Intellectual Property Rights" | means patents, rights to inventions, copyright and related rights, moral rights, trademarks and service marks, business names and domain names, rights in get-up, goodwill and the right to sue for passing off, rights in designs, rights in computer software, database rights, rights to use, and protect the confidentiality of, confidential information (including know-how and trade secrets) and all other intellectual property rights, in each case whether registered or unregistered and including all applications and rights to apply for and be granted, renewals or extensions of, and rights to claim priority from, such rights and all similar or equivalent rights or forms of protection which subsist or will subsist now or in the future in any part of the world; |
| "Services" | means the services to be provided by Clearvision in accordance with the terms of this Agreement and as further described in an Order; |
| "Training Material" | means content provided by Clearvision to You for the purposes of supporting the delivery of the Services and may include but is not limited to data, concepts, exercises and tests; |
| "Users" | means Business Users and/or End Users as the context dictates. |
2. Interpretation
2.1 Any reference to the singular will include the plural and vice versa.
2.2 Any particular reference to a gender shall include the other gender. 
2.3 "Includes" or "including" means without limitation. 
2.4 Headings and titles are inserted for the convenience of the Parties and are not to be considered when interpreting this Agreement.
2.5 A person includes a natural person, corporate or unincorporated body (whether or not having separate legal personality).
2.6 A reference to a company shall include any company, corporation or other body corporate, wherever and however incorporated or established.
2.7 A reference to writing or written includes email.
3. Overview of structure
3.1 This Agreement establishes the terms for the supply of the Services by Clearvision to You.
4. Precedence over standard terms
4.1 This Agreement shall apply to the exclusion of, and shall prevail over, any standard terms and conditions contained in or referred to in any documentation submitted by You, or in any correspondence or elsewhere or implied by trade custom, practice or any course of dealing.
5. Warranties, Remedies and Disclaimers
5.1 Each Party warrants that is has validly entered into this Agreement and has the legal power to do so.
5.2 Clearvision Warrants to You:
a. to allocate sufficient resources to the provision of the Services to enable it to comply with this warranty;
b. that the Services will be provided using reasonable skill and care in accordance with the terms of the Agreement, and to Accepted Industry Standards. The foregoing warranty is subject to You notifying the Reseller promptly, and in any event within thirty (30) days of the date of performance of the alleged nonconforming Services, and providing all information and assistance reasonably requested by the Reseller or Clearvision in connection therewith. Upon receiving such timely notice, Clearvision will use commercially reasonable efforts to re-perform or otherwise remedy the nonconformity in accordance with Section 6.
c. to use reasonable endeavours to meet any performance dates specified but any such dates shall be estimates only and time for performance by Clearvision shall not be of the essence.
5.3 Clearvision shall have the right to make any changes to the Services that are necessary to comply with any Applicable Law or safety requirement, or which do not materially affect the nature or quality of the Services, and the Reseller or Clearvision shall notify You in any event of such changes.
5.4 Clearvision shall not be liable for any failure or delay in delivery of the Services where such failure is attributable to You in any way including failing to comply with Your warranties under this Agreement.
5.5 You warrant:
a. to co-operate with Clearvision in all matters relating to the Services and to comply with any additional responsibilities of You as set out in the Agreement;
b. to provide, for Clearvision, its agents, subcontractors, consultants and employees, in a timely manner and at no charge, access to Your premises, office accommodation, data and other facilities as reasonably required by Clearvision including any such access as is specified in the Agreement;
c. to provide to Clearvision in a timely manner all documents, information, data, items and materials in any form required under this Agreement or otherwise reasonably required by Clearvision in connection with the Services and ensure that they are materially accurate and complete;
d. to inform Clearvision in writing of all health and safety and security requirements that apply at the premises;
e. to ensure that all Your equipment is in good working order and suitable for the purposes for which it is used and conforms to all relevant standards or requirements.
5.6 If Clearvision's performance of its obligations is prevented or delayed by any act or omission of You, its agents, subcontractors, consultants or employees then, without prejudice to any other right or remedy it may have, Clearvision shall be permitted an extension of time to perform its obligations equal to the delay caused by You and Clearvision shall not be liable for any costs or losses sustained or incurred by You arising directly or indirectly from Clearvision's failure or delay to perform any of its obligations as set out in this Agreement.
5.7 Except as expressly provided herein, neither party makes any warranties of any kind, whether express, implied, statutory or otherwise, and each party specifically disclaims all implied warranties, including any warranties of merchantability or fitness for a particular purpose, to the maximum extent permitted by Applicable Law. It is the responsibility of You to ensure the Services meet Your requirements. Clearvision shall not be held liable for any failure of the Services to provide any facility or function not specified and accepted in writing between the Parties.
6. Remedies
6.1 If the Services are not supplied in accordance with, or Clearvision fails to comply with, any terms of the Agreement You shall be entitled (without prejudice to any other right or remedy under this Agreement or in law) to exercise any one or more of the following rights or remedies:
a. to refuse to accept the provision of any further Services. The Reseller or Clearvision shall refund to You any charges paid in advance, minus charges accrued up to the date this clause is invoked; or
b. to require Clearvision, without any additional charge to You, to carry out any and all remedial work as necessary to correct its failure.
7. Reseller Orders
7.1 You will pay the applicable amounts to the Reseller, as agreed between you and the Reseller.  Clearvision may suspend or terminate your rights to the Services if Clearvision does not receive the corresponding payment from the Reseller.
7.2 Your Order details will be as stated in the order placed with Clearvision by the Reseller on Your behalf, and the Reseller is responsible for the accuracy of any such order as communicated to Clearvision.
7.3 If you are entitled to a refund under this Agreement, then unless otherwise specified by Clearvision to You, Clearvision will refund any applicable fees to the Reseller and the Reseller will be solely responsible for refunding the appropriate amounts to You.
7.4 Resellers are not authorised to modify this Agreement or make any promises or commitments on Clearvisions behalf, and Clearvision is not bound by any obligations to You other than as set forth in this Agreement.
7.5 The amount paid or payable by the Reseller to Clearvision for your use of the Services under this Agreement will be deemed the amount actually paid or payable by You to Clearvision under this Agreement for purposes of calculating the liability cap in Section 14.
8. Term
8.1 This Agreement commences on the Effective Date and shall continue until the Services have been delivered, unless earlier terminated as set forth herein ("Term").
9. Termination
9.1 Termination for Cause. Either party may terminate this Agreement (including all Orders) if the other party (a) fails to cure any material breach of this Agreement within thirty (30) days after written notice; (b) ceases operation without a successor; or (c) seeks protection under any bankruptcy, receivership, trust deed, creditors' arrangement, composition or comparable proceeding, or if any such proceeding is instituted against that party (and not dismissed within sixty (60) days thereafter).
9.2 Termination for Convenience. You may choose to stop using the Services and terminate this Agreement (including all Orders) at any time for any reason upon written notice to the Reseller, but, unless you are exercising Your right to terminate early pursuant to this Agreement, upon any such termination (i) You will not be entitled to a refund of any pre-paid fees and (ii) if You have not already paid all applicable fees for the Services, any such fees that are outstanding will become immediately due and payable.
10. Consequences of Termination
10.1 On termination or expiry of this Agreement:
a. You shall immediately pay to Reseller all outstanding unpaid invoices and interest and, in respect of the Services supplied, expenses incurred but for which no invoice has been submitted, Reseller or Clearvision may submit an invoice, which shall be payable immediately on receipt;
b. You shall, within fourteen (14) days of request by Clearvision, return all of Clearvision's equipment. If You fail to do so, then Clearvision may enter the Your premises and take possession of Clearvision's equipment. Until Clearvision's equipment has been returned or repossessed, You shall be solely responsible for its safe keeping;
c. Clearvision shall on request return any of Your materials not used up in the provision of the Services.
11. Surviving Provision
11.1 Any provision contained in the Agreement that expressly or by implication are intended to come into or continue in force on or after termination or expiry of this Agreement shall remain in full force and effect for such period as necessary.
12. Confidentiality
12.1 Each Party undertakes that it shall not at any time during this Agreement, and for a period of five (5) years after termination of this Agreement, disclose to any person any Confidential Information, except as permitted by clause 12.2 below.
12.2 Each Party may disclose the other Party's confidential information:
a. to its employees, officers, representatives or advisers who need to know such information for the purposes of exercising the party's rights or carrying out its obligations under or in connection with this Agreement. Each Party shall ensure that its employees, officers, representatives or advisers to whom it discloses the other Party's confidential information comply with this Agreement; and
b. as may be required by law, a court of competent jurisdiction or any governmental or regulatory authority.
12.3 No Party shall use the other Party's confidential information for any purpose other than to exercise its rights and perform its obligations under or in connection with the Agreement.
13. Indemnification
13.1 You will indemnify, defend and hold Clearvision harmless from and against any and all claims, demands, suits, damages, liabilities, costs and expenses (including reasonable attorneys' fees and court costs) arising out of or resulting in whole or in part from Your or Your Users' misuse of the Services.
14. Limitation of Liability
14.1 Nothing in the Contractual Documentation shall limit or exclude either Party's liability to the other for:
a. death or personal injury caused by its negligence, or the negligence of its employees, agents or subcontractors;
b. fraud or fraudulent misrepresentation; or
c. any liability which cannot be limited or excluded by Applicable Law.
14.2 Subject to clause 14.1, neither Party to this Agreement shall be liable to the other for (a) special, indirect, incidental or consequential damages, (b) the costs of procurement for substitute goods, services, rights, or technology, or (c) loss of revenues and loss of profits arising from or relating to this Agreement, howsoever caused, and, whether in contract, tort, or under any other theory of liability, even if the other party has been advised of the possibility of such damages.
14.3 Subject to clause 14.1 & 14.2, and except in connection with either Parties breach of its obligations under:
14.3.1 any indemnities contained within this Agreement;
14.3.2 section 12 (Confidentiality);
14.3.3 section 15 (Data Protection and data processing); and
14.3.4 section 16 (Intellectual Property Rights)
Each Parties total liability to the other, whether in contract, tort (including negligence), for breach of statutory duty or otherwise for any loss or damage, costs or expenses shall arising under or in connection with this Agreement, including any liability for the acts or omissions of its employees, consultants and subcontractors shall in no event exceed the total charges paid, or due to be paid, by You to Clearvision under the relevant order in respect of which the claim arises.
15. Data Protection and Data Processing
15.1 Clearvision is committed to protecting and respecting Your and other Users' privacy and to acting in compliance with Applicable Data Protection Legislation. Information about how we collect, use, store and otherwise process Your personal data and other information can be found in our Privacy Policy.
15.2 You accept and agree to be bound by the Data Processing Terms as found published on the Clearvision website, unless otherwise agreed in writing between the Parties.
16. Intellectual Property Rights
16.1 Other than in respect to information that You have supplied to Clearvision, Clearvision and its licensors shall retain ownership of all Intellectual Property Rights throughout the world subsisting in the Agreement, and in the Services unless otherwise indicated ("Your Materials").
16.2 In relation to Your Materials, You and Your licensors shall retain ownership of all Intellectual Property Rights in Your Materials. 
16.3 Each Party grants the other Party, or shall procure the direct grant to the other Party of, a fully paid-up, worldwide, non-exclusive, royalty-free licence during the term of this Agreement to copy and modify materials for the purpose of receiving or providing Services which are the subject of an Order. 
16.4 Neither Party shall sub-license, assign or otherwise transfer the rights granted in clause 16.3.
16.5 You understand that all information which You may have access to or through Your receipt and use of the Services may be protected by Intellectual Property Rights owned by the sponsors or advertisers providing content to Clearvision.  Accordingly, You may not modify, rent, lease, loan, sell, distribute or create derivative works based on such content either in whole or in part without having express written agreement from Clearvision or the legal owners in law of such content.
16.6 Each Party warrants that the receipt and use of the Services and Your Materials in accordance with the Agreement by the other Party, its agents, subcontractors or consultants shall not infringe any rights of third parties. 
16.7 Subject to clause 14 of this Agreement, each Party shall keep the other Party, its agents, subcontractors or consultants indemnified in full against all costs, expenses, damages and losses, including any interest, fines, legal and other professional fees and expenses awarded against or incurred or paid by the Party as a result of or in connection with any claim brought against the Party, its agents, subcontractors or consultants by a third party for actual or alleged infringement of a third party's Intellectual Property Rights arising out of, or in connection with, the receipt or use of the Services or Your Materials in accordance with the Agreement. 
16.8 If either Party "Indemnifying Party" is required to indemnify the other Party "Indemnified Party" under this Intellectual Property Rights section of this Agreement, the Indemnified Party shall:
a. notify the Indemnifying Party in writing of any claim against it in respect of which it wishes to rely on the indemnity at clause 16.7 above (as applicable) ("IPRs Claim");
b. allow the Indemnifying Party, at its own cost, to conduct all negotiations and proceedings and to settle the IPRs Claim, always provided that the Indemnifying Party shall obtain the Indemnified Party's prior approval of any settlement terms, such approval not to be unreasonably withheld;
c. provide the Indemnifying Party with such reasonable assistance regarding the IPRs Claim as is required by the Indemnifying Party, subject to reimbursement by the Indemnifying Party of the Indemnified Party's costs so incurred; and
d. not, without prior consultation with the Indemnifying Party, make any admission relating to the IPRs Claim or attempt to settle it, provided that the Indemnifying Party considers and defends any IPRs Claim diligently, using competent counsel and in such a way as not to bring the reputation of the Indemnified Party into disrepute.
16.9 If the Services are held or likely to be held infringing, Clearvision shall have the option, at its expense to (i) replace or modify the Services as appropriate, (ii) obtain a license for You to continue using the Services, (iii) replace the Services with a functionally equivalent service; or (iv) terminate the applicable Services and refund any prepaid, unused fees applicable to the remaining portion of the Term of the applicable Services following the effective date of termination.
16.10 Where title to the Deliverables is due to pass to You, it shall not pass to You until Clearvision has received all charges due.
17. Relationship of the Parties
17.1 The Parties are independent contractors. This Agreement does not create a partnership, franchise, joint venture, agency, fiduciary or employment relationship between the Parties.
18. Sub-Contractors
18.1 Clearvision shall be entitled, in its absolute discretion, to appoint sub-contractors to provide all or part of the Services. 
18.2 Where such a sub-contractor is a personal services company Clearvision shall comply with the off-payroll working rules and shall be solely responsible for completing and issuing the status determination statement to the contractor as applicable. 
18.3 You understand and accept that Clearvision is deemed the end client under the off-payroll working rules and that Clearvision retains complete discretion and responsibility over the status determination of any sub-contractors used to provide all or part of the Services.
19. Non-solicitation
19.1 Each Party agrees, for the Term of this Agreement and for a further period of twelve (12) months thereafter, not to solicit or induce any officer, employee, agent or contractor of the other party to terminate their employment or engagement with that Party without the prior written consent of that Party. In the event of a breach of this clause 20, the party in breach shall pay to the other party a fee equivalent to twenty-five (25) percent of the individual's basic annual salary.
20. Publicity
20.1 You grant Clearvision the right to include Your Brand Features in Clearvision's promotional and marketing materials, website, collateral and/or other material.
20.2 You can opt to have Your Brand Features excluded from such use by Clearvision by emailing marketing@clearvision-cm.com with the subject matter stating, "Non-use of Subscriber Name" and indicating which items to remove. Clearvision will notify You within thirty (30) days that all Your Brand Features have been removed.
20.3 You may not use Clearvision's Brand Features without prior written consent from Clearvision.
20.4 You acknowledge that Clearvision reserves the right to withdraw consent in relation to clause 21.3 at any time and without reason. In the event of this clause 20.4 being effected, You will remove all references to Clearvision brand features within a period of no more than thirty (30) days.
21. Force Majeure
21.1 Neither Party will be liable for any failure nor delay in performance of this Agreement which is caused by circumstances out of the reasonable control of a Party. ("Force Majeure").
21.2 The Parties are not under any obligation to fulfil any obligation if fulfilment is impossible as a consequence of Force Majeure. If a situation of Force Majeure lasts longer than ninety (90) calendar days, the Parties shall have the right to terminate this Agremeent by giving notice to the other in writing.  Any Services which have been delivered or performed pursuant to an Order before the Force Majeure event may be invoiced by the Reseller or Clearvision and will be payable by You.
22. Entire Agreement
22.1 This Agreement, including all schedules, exhibits and addenda hereto, constitutes the entire agreement between the Parties and supersedes all prior and contemporaneous agreements, proposals or representations, written or oral, concerning its subject matter.
23. Assignment
23.1 Neither Party may assign any of its rights or obligations hereunder, whether by operation of Applicable Law or otherwise, without the prior written consent of the other Party (not to be unreasonably withheld).  Notwithstanding the foregoing, either Party may assign this Agreement in its entirety without consent of the other Party, to its Affiliate or in connection with a merger, acquisition, corporate reorganization, or sale of all or substantially all of its assets not involving a direct competitor of the other Party.  A Party's sole remedy for any purported assignment by the other Party in breach of this paragraph shall be, at the non-assigning Party's election, termination of this Agreement upon written notice to the assigning Party. 
24. Enurement
24.1 This Agreement shall ensure to the benefit of and be binding on the Parties and their respective heirs, executors, administrators and permitted successors and assigns.
25. Modification
25.1 Any amendment or modification to this Agreement or additional obligation assumed by either Party in relation to this Agreement shall be in writing and signed by each Party or an authorised representative of each Party. Any modification contrary to this clause shall be void and without full force or effect.
26. Severability
26.1 If any provision (or part of a provision) of this Agreement is held by a court of competent jurisdiction to be contrary to Applicable Law, the provision (or relevant part thereof) shall be modified by the court and interpreted so as best to accomplish the objectives of the original provision to the fullest extent permitted by Applicable Law, and the remaining provisions of this Agreement shall remain in effect.
27. Waiver
27.1 The waiver by either Party of a breach, default, delay or omission of any of the provisions of this Agreement by the other Party shall not be construed as a waiver of any subsequent breach of the same or other provisions.
28. Governing Law
28.1 It is the intention of the Parties that the Agreement and performance of and under the Agreement, and all legal action, dispute resolution and special proceedings, be construed and governed, to the exclusion of the law of any other forum or jurisdiction, by the laws of England and Wales, without regard to the jurisdiction any legal action, dispute resolution and special proceedings may be instituted.
29. Notices
29.1 Except as otherwise specified in the Agreement, all notices required or permitted under the Agreement will be in writing, will reference this Agreement, and will be deemed given when delivered via e-mail. All such notices served to Clearvision will sent to legal@clearvision-cm.com.
30. Changes
30.1 Clearvision may modify these terms at any time by posting a revised version on the Clearvision website or by otherwise notifying You in accordance with the Agreement, provided, however, that Clearvision will provide at least 90 days' advance notice in accordance with the Agreement for adverse changes. Subject to the 90 day advance notice requirement with respect to adverse changes, the modified terms will become effective upon posting or, if Clearvision notify You by email, as stated in the email message. By continuing to use the Services after the effective date of any modifications to these terms, You agree to be bound by the modified terms. It is Your responsibility to check the Clearvision website regularly for modifications to these terms.
31. Third Party Rights
31.1 The Parties do not intend that any term of this Agreement will be enforceable by any person who is not a Party to this Agreement.
Schedule 1 – Training Services 
1. Training Materials
1.1 Clearvision will provide Training Material in an electronic format.
1.2 Printed Training Material is not included unless specified in Your Order. Printed Training Material may be available on request for a nominal fee.
1.3 All Training Material remains the property of Clearvision and is provided to You solely for the use by Delegates for the purposes of supporting the delivery of the training.
1.4 No reproductions, scans or copies (wholly or in part) shall be made or sold of the Training Material without the prior written consent of Clearvision. No training sessions, whether classroom or online based may be recorded without the prior written consent of Clearvision. Consent may be granted at an additional charge.
1.5 Training Material and access to the training environment where applicable will be provided to You no later than one (1) Working Day prior to the delivery of the training.
2. Training Content 
2.1 Any work required by You outside the scope of the Order will only be undertaken at the discretion of Clearvision and may be subject to additional charges.
2.2 Unless otherwise indicated, all training is delivered solely in the English language.
3. Your Responsibilities 
3.1 You are responsible for ensuring that all pre-requisites and preparation items as detailed in the Order or elsewhere have been complied with. Clearvision has no responsibility or liability to You in the event of any delay, cancellation or problem related to the training where such event is caused solely by Your failure or delay in complying with the pre-requisites or preparation items.
3.2 It is Your responsibility to ensure that the Delegates meet the prerequisites of the training on which they are booked, and that the training content meets their requirements.
3.3 You must provide a complete and final list of Delegates at least five (5) working days prior to the training start date. 
3.4 Notwithstanding clause 3.3 Clearvision will endeavour to accommodate requests by You to substitute one Delegate for another but is under no obligation to do so.  Such requests are subject to the replacement Delegate meeting the pre-requisites for the course and may be subject to additional charges.
3.5 You shall be responsible and liable for any additional expenses incurred on the part of Clearvision due to unavailable resources as a result of Your acts or omissions.
4. Clearvisions Responsibilities 
4.1 Clearvision will provide a trainer suitably skilled and competent to deliver the training. 
4.2 Unless specifically covered within the Order, Clearvision is not responsible for any customizations, integrations, data conversions or product extensions. 
4.3 Clearvision will endeavour to make best use of the available time provided by the Order however allocations for the exact start and end time will be decided by the trainer on the day based on the requirements of the Delegates attending.