Walk and Talk Episode 1: Atlassian Training
In our first episode of walk and talk, Jake Churcher and Paul Renshaw discussed the world of Atlassian training and its options.
Due to the continuous evolution of Atlassian products, some of our webinars may contain old information. If you notice this, let us know, and we will do our best to update the content.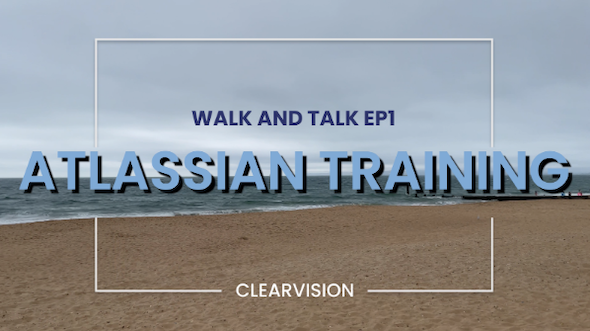 What better way to talk about Atlassian Training than a walk on the beach?
Whether watching Youtube tutorials, on-demand video courses or instructor-led training, it's essential to make sure the right people in a business have the right skills and knowledge to work efficiently and effectively.
In this video Jake and Paul talk through:
The many different options for Atlassian training.

The benefits and limitations of e-learning.

The benefits and limitations of instructor-led training.

What are the courses Clearvision offer? And how do they work?

The impact of joiners, movers and leavers on an organisation and the importance of training those individuals

Training your teams for the Atlassian Cloud

How can the ROI of training be measured using gap analysis?