A Guide to Iterative Atlassian Migrations
Big-Bang Atlassian data migrations, server to cloud, have become the norm but lower-risk, more agile alternatives are available for greater business value.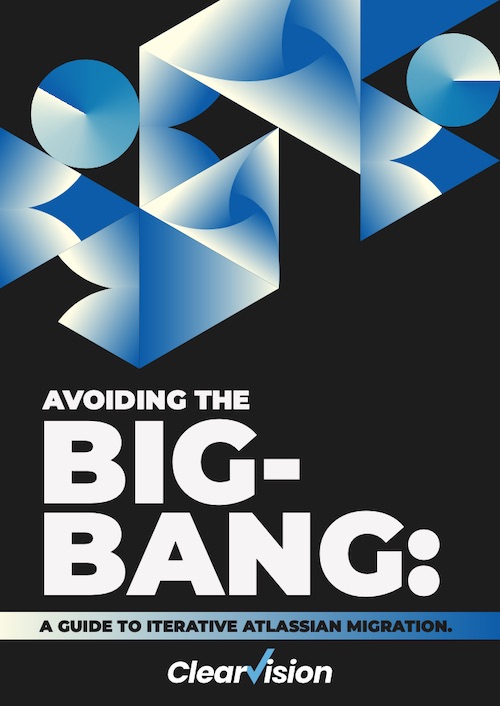 Big-Bang
Atlassian data migrations

i.e. Server to Cloud, have become the norm, but lower-risk and more agile alternatives are available. Learn how to add more value to your business with this white paper!
Leading Atlassian applications, Jira and Confluence, have evolved over the years, but the method of moving data from one application instance to another has been limited by full backup and restore mechanisms. This has led to high-risk Big-Bang data migrations, for example, Server to Cloud and vice versa, becoming the norm. The good news is, there are lower-risk and more agile alternatives available that offer greater value.
Abstract – Do we need to move all of our data?
Does it make sense to migrate all of the legacy data? What will we reuse? What changes to the data are needed?
What migration strategies are most appropriate? What are the costs and risks?
The iterative migration strategy.
How to manage data archival and decommissioning.
Avoiding the Big-Bang using an Iterative data migration strategy.
Subscribe to our newsletter
Atlassian solutions that free your teams