The Future of ITSM is Agile
Atlassian and AXELOS (the author of ITIL® Foundation) partnered to help kickstart your journey to agile with ITIL 4 - here's the guide.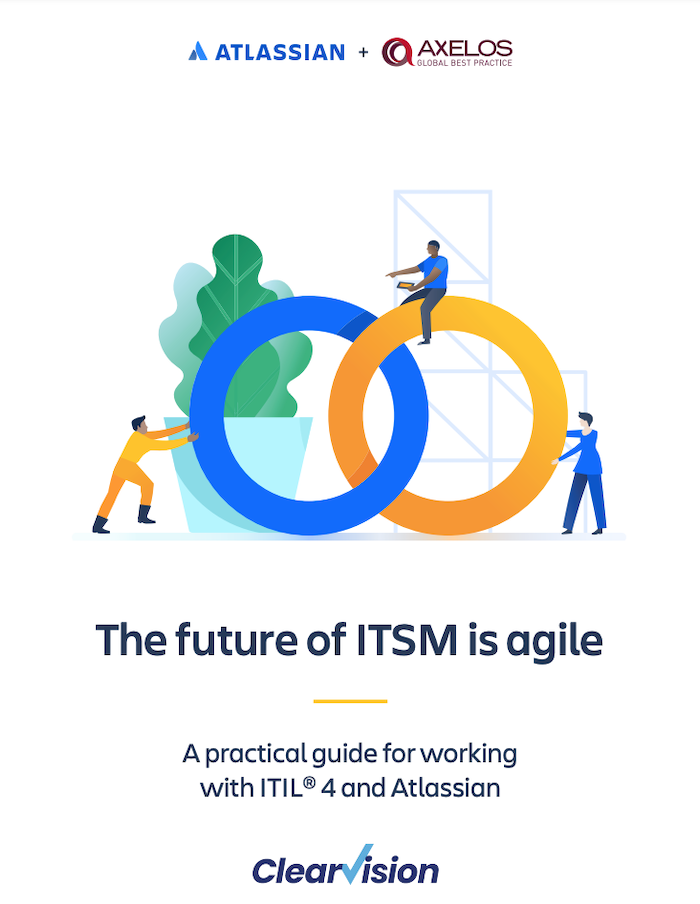 The Future of
ITSM is Agile
ITIL 4 is the start of a new paradigm shift for IT, which is moving towards a more integrated and holistic approach to managing work. This guide contains crucial steps to help you in the transition.
Based on the ITIL 4 principles, you'll learn how to build a high-velocity service team through performance and culture, as well as practice areas experts at Atlassian deem most impactful for transforming IT teams.
Download it now for tips on applying best practices from agile and DevOps into ITSM, and for general, service and technical management practices.
Fill out the form below to get the white paper