What is IT Service Management
How IT teams manage the end-to-end delivery of IT services to customers.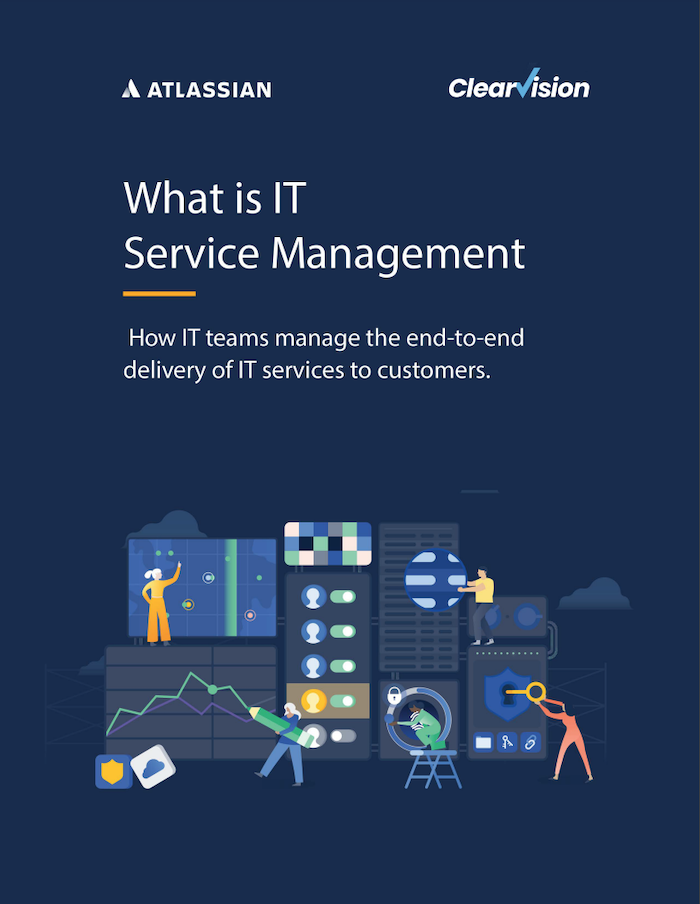 What is IT
Service Management
It is argued that the 'proper' and orderly approach to ITSM consists of building and implementing IT technology and bringing in and enforcing the right processes by which people should learn and abide. However, Atlassian flips that paradigm.
Download this eBook to ITSM to discover how Atlassian does this with a team-first approach, plus:
ITSM vs ITIL vs DevOps.
The importance of ITSM.
ITSM processes.
Software and tools for ITSM.
How Clearvision can help.
Fill out the form below to get the white paper