A day in the life of a project manager
One of the most important aspects of my role is working with Solution Architects, Delivery Consultants and Customer Stakeholders.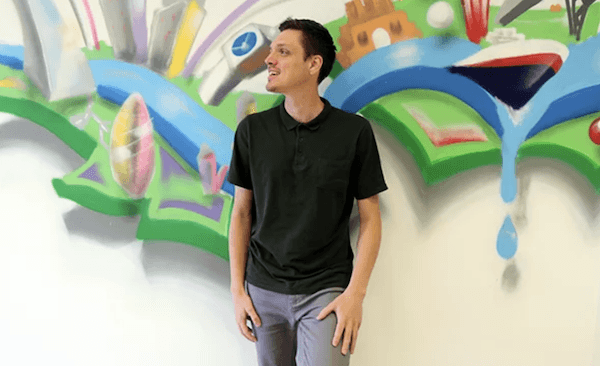 I joined Clearvision in 2013 as a member of the Licencing team, but I soon moved over to Project Management and in 2014 I took on the role of Project Coordinator. Having studied Project Management (and PRINCE2) at university I was keen to move departments and after gaining some experience as a Coordinator I was able to progress into the role of Project Manager (PM) fairly quickly.
As Project Manager, I am responsible for Clearvision's key customer projects which means I get to work with almost all departments. This varies from collaborating with the Hosting team on customer solutions to working with Account Managers ensuring a smooth handover of projects for initiation, in addition to billing milestones and making sure they are met.
One of the most important aspects of my role is working with Solution Architects, Delivery Consultants and Customer Stakeholders to ensure dependencies and prerequisites are met every time. It's important that projects remain in scope, on time and within budget.
Describe a typical working day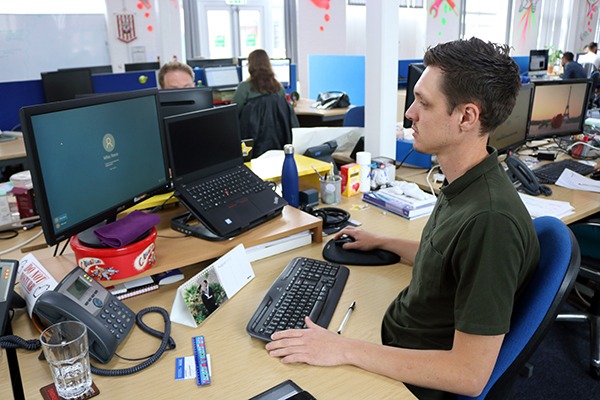 Without sounding too cliché, life as a Project Manager really means that no two days are the same, although my workload generally remains consistent with a few routine tasks. For example, my day starts by checking in with the Solution Architects and Delivery Consultants to ensure they're working on activities assigned to them and that there are no blockers. I'm usually working on a combination of jobs throughout the rest of the day, between five and ten at a time and these tasks vary from project calls to documenting notes and actions, planning and scheduling upcoming projects and creating Statement of Works for upcoming projects. Other jobs may include working with clients and Consultants to resolve project issues, arranging pre-sales resources for the Account Management team and status reporting of project progression to the Senior Management team.
What is the hardest thing about being a PM?
One of the most challenging aspects of my role is in maintaining visibility and oversight over the status of activities within projects, against the estimated timescales permitted and the number of resources available. An example of this is if a deliverable on one project is expected to exceed the time allocated and the resource is then scheduled to undertake activities on another project. Another challenge is in managing the demand of change and risks that occur. Examples of these include new requirements, scope creep, technical issues and missed dependencies that are encountered throughout projects.
What's the most rewarding part of your job?
The most rewarding part of my job is actually seeing the benefits of a completed project in play, such as a client using Jira Service Desk as their new primary customer service desk or a client maximising their usage of the Atlassian Software following a migration over to a new platform.
It is very rewarding to receive positive feedback from a client stating that the services we provided have made a real difference to their business.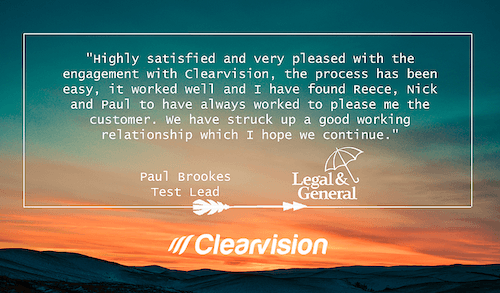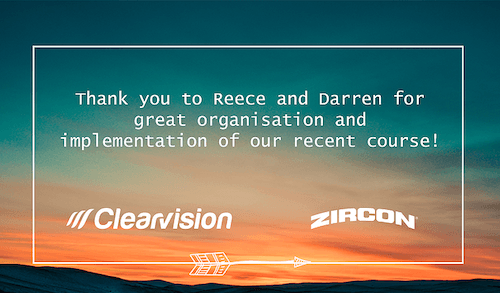 For me personally, receiving gratitude from the company I work for who recognise me for my efforts is just an added bonus.
Why is project management so important?
Project Management is important as it ensures governance and controls are in place throughout the project so that goals can be achieved, and benefits can be felt. A key factor of Project Management is in making sure that the Project Stakeholders are informed and presented with meaningful data so that investment goes toward the right PPM software.
Atlasssian expert resources
Visit our blog for expert news and articles from the Atlassian world. On our resources page you will find recorded webinars, white papers, podcasts, videos and more.
Read our blog for articles offering best practice advice written by Atlassian experts, as well as the latest news concerning your software.
Software White Papers and Guides
Dive deep into Atlassian software with our white papers and guides on individual tools, partner products, services, and best practices, written by the experts.
All of our webinars are pre-recorded and available to watch on-demand. Enjoy everything from partner features to application demos and updates from Atlassian experts.