A Day In The Life Of A Support Engineer
Technical support engineers play a crucial role in IT departments, this article takes a look into a typical working day of an internal expert.
My name is Brendon Davis, and I'm a Technical Support Engineer
As a Technical Support Engineer, Brendon's role is crucial to the IT department. For one, he deals directly with staff and customers, responding to calls and emails, and troubleshooting where necessary. In this exclusive interview, we find out what it's really like to be the man on the front line.
When did you join Clearvision?
I joined back in 2016, October 3rd to be precise.
How did you get into the field of IT?
It wasn't until I finished school that I decided to pursue IT as a career, but I've always had a passion for Tech and IoT. From an early age, I was building computers and in my household, I was the go-to guy for PC related issues growing up. I guess my big break came when I secured a junior role at a network support company where I worked for 2.5 years before moving on to do some travelling, that's how I ended up in the UK.
Tell us about your time at Clearvision
I was initially brought in to address the failing internal IT infrastructure, but once we turned that around, I started focusing on Customer Cloud Applications, Service Desk requests and helping our customers.
I've been at Clearvision for around 3.5 years now, and in that time my duties have largely remained the same with new challenges around every corner.
What are your main responsibilities today?
My responsibilities consist of internal operations, ensuring everything is running smoothly from computers to photocopiers, WiFi and internet, if anything goes down I am the guy for the job. I also help keep our Customer Service Desk functioning properly with the help of other support agents by monitoring customer systems for issues and assisting them with their hosted application challenges.
What's the most important part of your role, and why?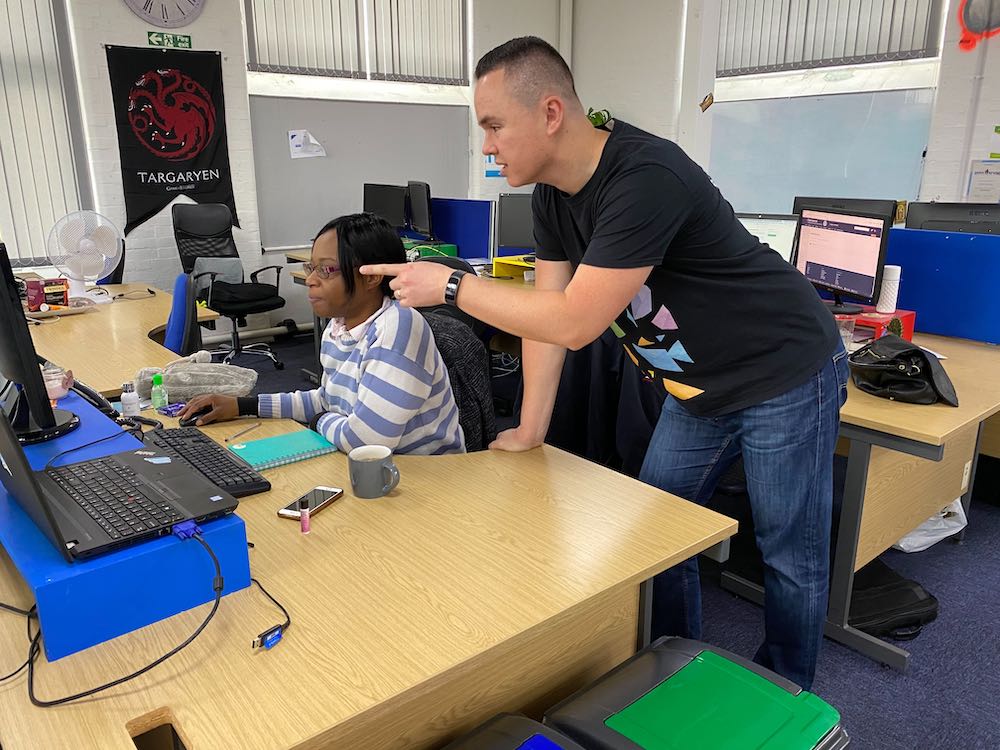 Applying the correct methodology to a particular issue is essential, that's why being able to troubleshoot applications is such an important skill to have because the challenges we face are so diverse.
Another would be the ability to work at a fast pace as some issues require a quick turn around, so keeping a cool head while working under strict time constraints is a very important part of what I do. At the end of the day our customers expect a certain level of service, and we work hard to deliver this.
Describe a typical working day
I guess there's no such thing as a typical day where my role is concerned, but an example would be assisting customers and staff members with their hosted applications. We recently had a customer with an important departmental project not loading in Jira, and we were able to track the issue back to a faulty plugin. After disabling it, we managed to get the project back up and running in no time.
What's the hardest part of your job and why?
That's an easy one, it has to be juggling several things at once and prioritising issues accordingly.
What's the most rewarding aspect?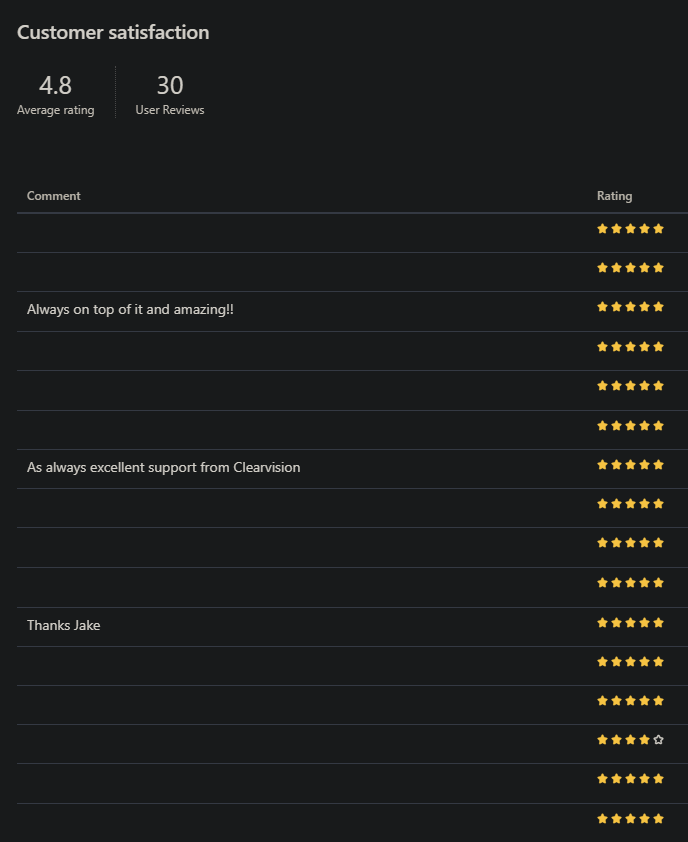 The proof is in the pudding as they say. Being able to help not only customers but members of staff, especially when they've been struggling with something for a while, is an indescribable feeling. Without meaning to sound too corny, when they're happy, I'm happy.
Why is the role of Support Engineer so important to IT teams, not just at Clearvision but everywhere else for that matter?
Technology is an integral part of any business, and with all services, it's important to have people in the background making sure everything is running smoothly.
Staff and customers shouldn't need to worry about why something isn't working, that's what I'm here for! On that note, there's a customer calling, got to go…
For further information on how we can support your Atlassian applications and more, click here to find out more about Clearvision support.
Atlasssian expert resources
Visit our blog for expert news and articles from the Atlassian world. On our resources page you will find recorded webinars, white papers, podcasts, videos and more.
Read our blog for articles offering best practice advice written by Atlassian experts, as well as the latest news concerning your software.
Software White Papers and Guides
Dive deep into Atlassian software with our white papers and guides on individual tools, partner products, services, and best practices, written by the experts.
All of our webinars are pre-recorded and available to watch on-demand. Enjoy everything from partner features to application demos and updates from Atlassian experts.