Clearvision CEO Thanks Mayor of Philadelphia
On a recent trip to the US, Clearvision CEO, Gerry Tombs, visited the Mayor of Philadelphia to personally thank him for his team's help with the growth of Clearvision USA Inc.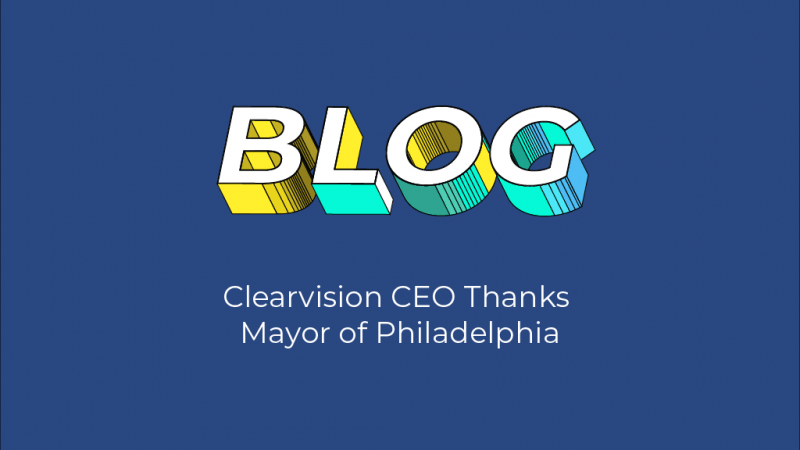 In the last 4 years Clearvision have over quadrupled in size, have outgrown 3 offices, finished 2013 with record figures and continued its international expansion by opening an office in Philadelphia.
This growth has been supported by many factors, with the assistance of the Mayor's team a positive contribution.
As well as getting to thank the Mayor, Gerry's trip was a chance for him to meet key clients in Philadelphia, attend the Atlassian User Group (AUG) in North Virginia and take in some of the technological culture!
The trip started with the visiting Clearvision team (Gerry, CEO & Matthew, Ops Manager) heading to North Virginia to join Technical Lead for Clearvision USA, Sohail Haque, for the inaugural North Virginia AUG (or AUGNOVA).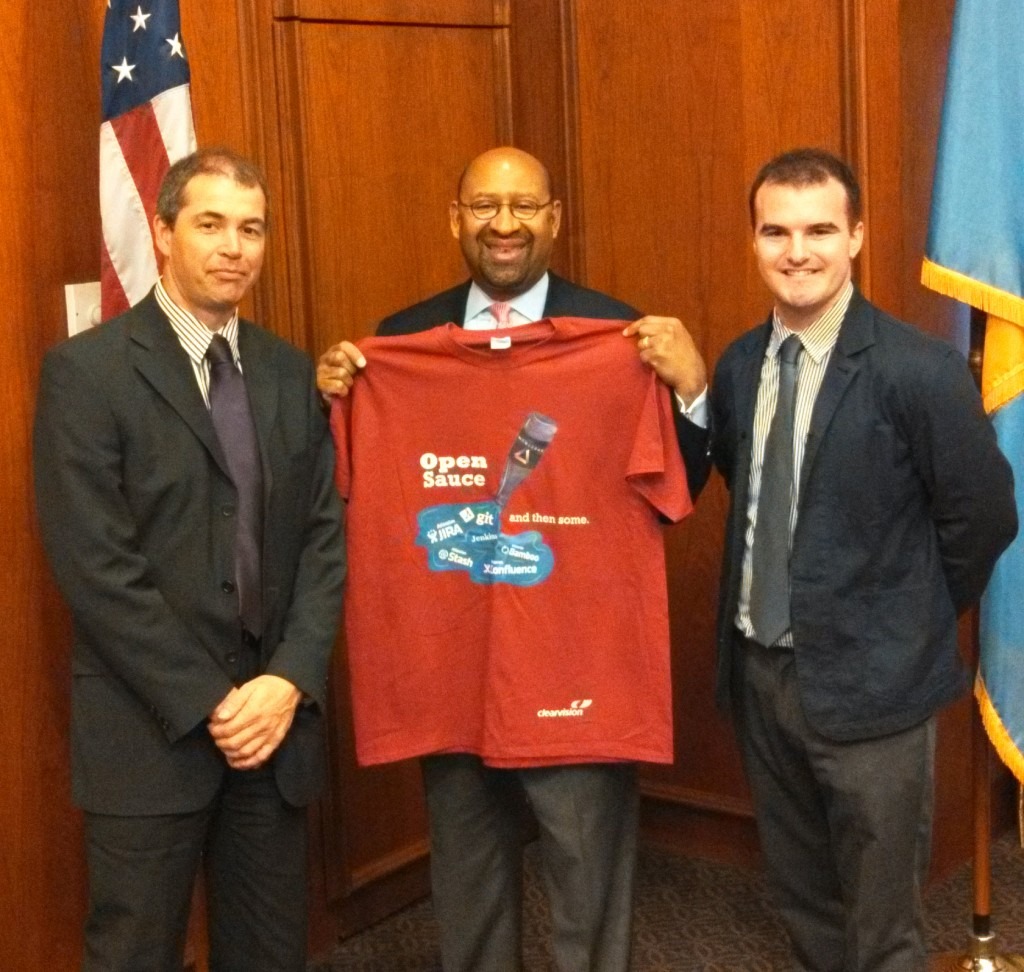 The AUG was organised by AUG leaders Rachel Wright and Kathy Outram. Clearvision helped with organisation and promotion, as well as presenting.
Around 60 people turned up to discuss Atlassian tools and learn more about Clearvision's latest offering, Spectrum.
The following day the team visited some of our key clients before heading to Philadelphia.
Philly Tech Week
With Philly tech week just around the corner the Clearvision team were keen to visit Drexel University, whose team had recently finished making the world's biggest Tetris game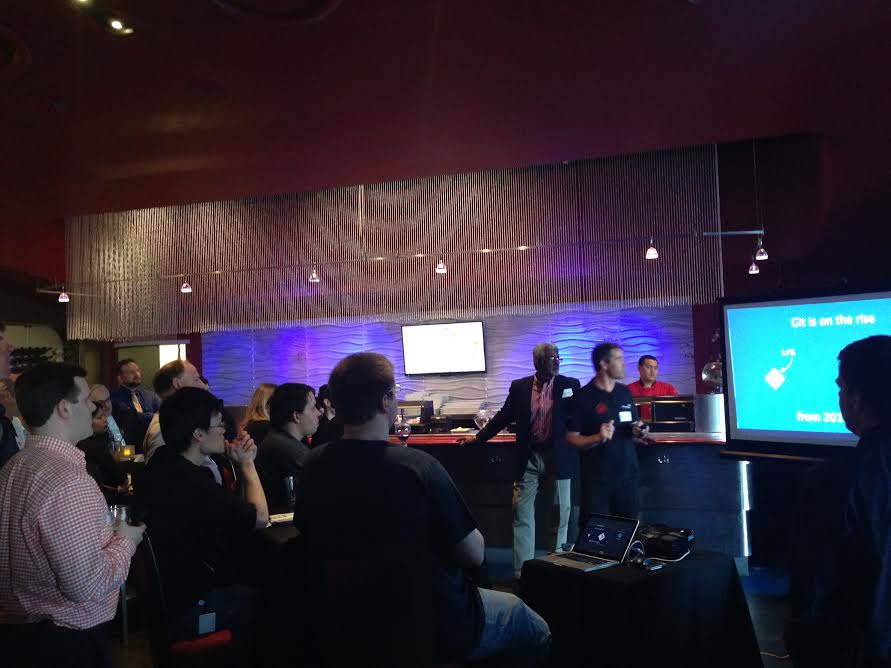 The team were treated to a demonstration in the ExCITe Centre before being shown around the Applied Informatics Group.
The Applied Informatics Group gives students access to commercial development projects, providing invaluable experience to the next generation of software developers. Who knows, maybe some of them will work for Clearvision USA Inc.!
On the last day of our visit the team joined the Mayor of Philadelphia, Mayor Nutter, to discuss the next phase of the expansion plans. The Mayor and his team have been an excellent source of support for Clearvision and a true testament to Philadelphia's ambitious plans and welcoming spirit.
CEO, Gerry Tombs, said: "The support available for companies looking to locate to Philadelphia is tremendous. You are also a train ride away from NYC, Baltimore and D.C. allowing us to serve our East Coast clients swiftly."
For more of Gerry's thoughts on the trip, and Philadelphia as a city to base operations from, check out his Tumblog here.
Clearvision remain ambitious about the expansion plans for the UK and US entity, with further expansion a likely outcome before 2014 is through.
If you are a US organisation looking to improve the quality of your software delivery while reducing your time to market then Clearvision USA Inc. are here to help. Contact us on +1 (215) 854 4055 or visit www.clearvision-cm.com.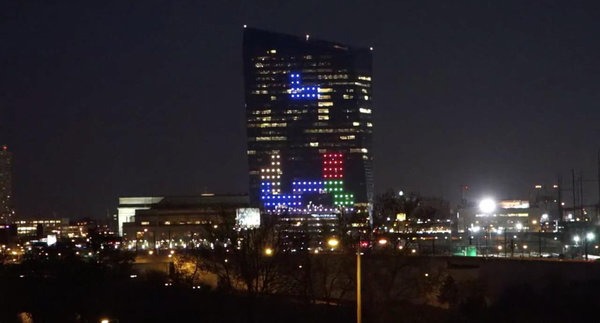 Atlasssian expert resources
Visit our blog for expert news and articles from the Atlassian world. On our resources page you will find recorded webinars, white papers, podcasts, videos and more.
Read our blog for articles offering best practice advice written by Atlassian experts, as well as the latest news concerning your software.
Software White Papers and Guides
Dive deep into Atlassian software with our white papers and guides on individual tools, partner products, services, and best practices, written by the experts.
All of our webinars are pre-recorded and available to watch on-demand. Enjoy everything from partner features to application demos and updates from Atlassian experts.