Cloud Engineer Lewis Lovelock Talks Atlassian Apps & Summit
With Summit fast-approaching, we discuss one of the hottest topics in the world of software right now — Cloud.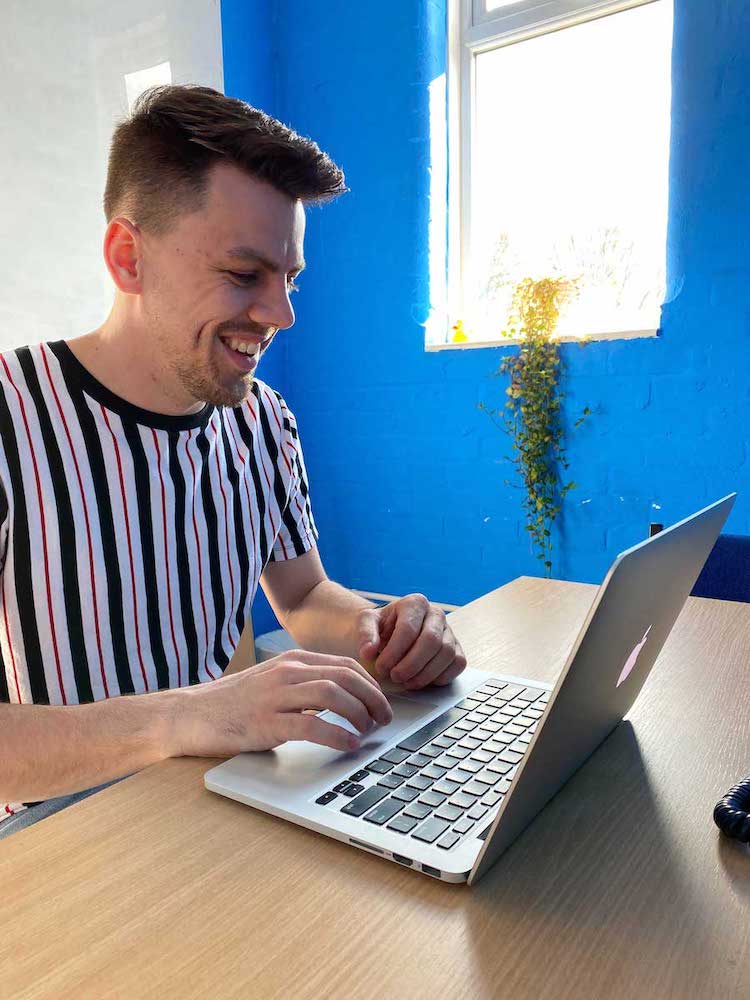 Tell us a little bit about your role
As a Cloud Engineer, my responsibilities include taking care of our AWS infrastructure and ensuring customers get the most from our ClearHost offering.
My role spans across the entire customer journey from pre-sale engagements discussing the technical aspects of ClearHost, to deploying their dedicated infrastructure and supporting each customer via our Service Desk.
In addition, I help run our internal social initiative, which has played a key part in our win as a Sunday Times 100 Best Company to Work For. In my spare time, I perform the occasional bit of DIY around the office, but with so many businesses migrating to Cloud my caretaker duties are lessening.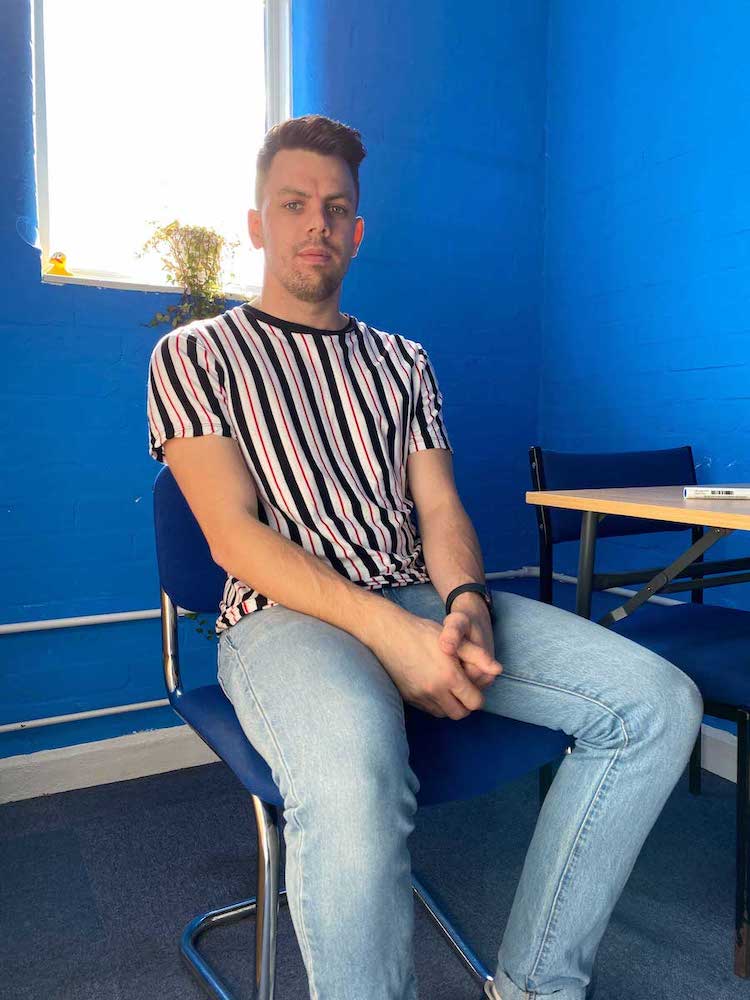 More and more businesses are moving their data to Cloud, why?
Innovation in Cloud technology, not to mention improvements in security over the last 10 years', has made Cloud a viable option for many companies when it comes to developing their digital transformation strategies.
Physical security, infrastructure and maintenance of hardware, all come with a significant cost, and this is often overlooked when it comes to Cloud.
Compare this with the ease of deploying when using a Cloud infrastructure provider in any location you wish, plus everything on-demand, and you'll find more companies are opting for a Cloud-first approach.
Do you think data centers will become obsolete one day, if so why?
On-premises behind the firewall hardware will always remain for some industries, especially those governed by tight regulations. Data security restrictions will be the main player in strategy decisions, however, most businesses have more flexibility in their options.
Gone are the days of every organisation needing large air-conditioned server rooms to house their own hardware.
What advice would you give someone looking to migrate their data?
Consolidate, consolidate, consolidate! Having played a role in many migrations here at Clearvision, size of data has got to be the most significant factor in the smoothness of a migration. For that reason, we always discuss it in the early stages of the process.
If you're looking to migrate data, consider the security options in regards to the destination. This should be at the forefront of your mind, in addition to residency, encryption and network access policies. These should be at the forefront of your mind and will help you narrow your options.
With so many Clouds out there, how do you find the right one? Does it even exist?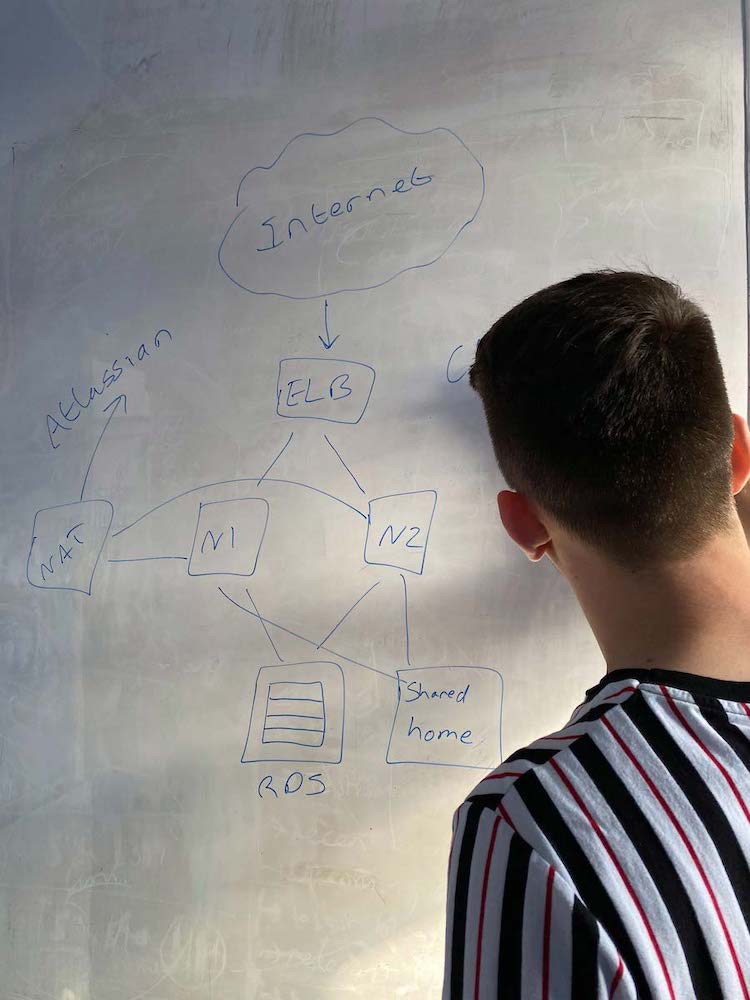 Finding the right Cloud provider to suit your specific data security needs, will ultimately aid you in the decision-making process.
At Clearvision, we chose to host all of our customers via Amazon Web Services, because it not only caters to their data residency and encryption needs, but it provides flexibility in utilising other AWS services to create a better experience overall.
Tell us more about ClearHost?
ClearHost is Cleavision's very own Atlassian hosted offering, dedicated to providing the flexibility customers need. In a nutshell, it removes the headache of hosting the applications yourself.
We take the Server and Data Center variants of Atlassian tools, place them in a single tenanted instance in a region of your choice, and present the front-end in the form of a URL. Aside from that, everything else is taken care of!
Encryption, databases, security patching, backups, monitoring, disaster recovery you name it! It all becomes our responsibility, and this comes with 99.95% uptime guaranteed.
What happens next is you'll be invited to our customer Service Desk, where there's a dedicated team waiting to answer your Atlassian related queries.
Why might a business benefit from a managed service?
A managed service like ClearHost takes away the headache of running your Atlassian applications by making it our responsibility. A lot of companies prefer this because it allows them to get on with what's important to the business as opposed to the applications which keep it functioning.
What kind of support can a ClearHost customer expect?
Clearvision ensures your applications are running 24/7 as part of our hosting package. However, you can use Clearvision Support for anything from general Atlassian advice and guidance, to asking us to perform technical tasks changes on your behalf.
Each hosting package comes with bundled support, however hosting, admin or upgrade packages can be purchased separately if more time is required.
What's the future of cloud in your opinion?
The future of cloud is in AI and machine learning. At the start of the year, AWS announced a plethora of new services available, with the majority of them specialising in AI and machine learning.
As a new and upcoming tech sector, it's arguably the hottest topic in the industry today.
Atlasssian expert resources
Visit our blog for expert news and articles from the Atlassian world. On our resources page you will find recorded webinars, white papers, podcasts, videos and more.
Read our blog for articles offering best practice advice written by Atlassian experts, as well as the latest news concerning your software.
Software White Papers and Guides
Dive deep into Atlassian software with our white papers and guides on individual tools, partner products, services, and best practices, written by the experts.
All of our webinars are pre-recorded and available to watch on-demand. Enjoy everything from partner features to application demos and updates from Atlassian experts.