Engage in High-Velocity ITSM with Atlassian
Atlassian's showing the world how High-Velocity ITSM can supercharge your teams on December 8th, 2022.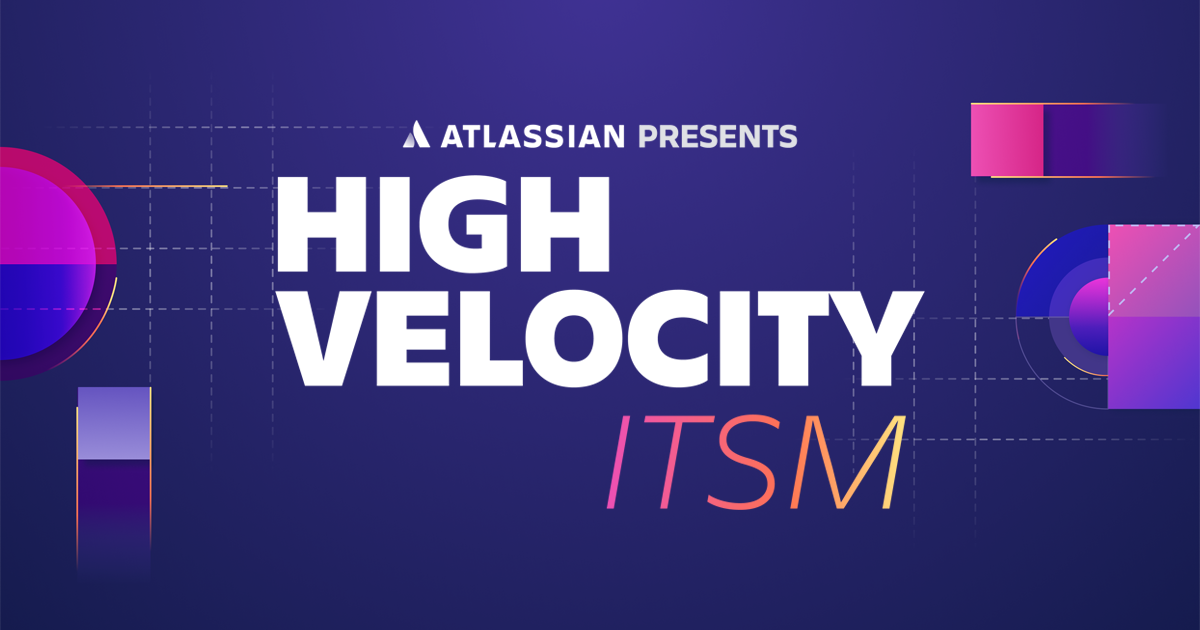 Technology's changing fast, making it tough for IT teams to keep up. Customers expect their services to come swiftly with high standards of quality. That's why IT teams today are reanalysing old legacy ITSM tools and swapping them out in favour of more resilient and adaptive ones!
Pioneering High-Velocity ITSM
Atlassian knows this issue like the back of their hand, which is why they're making it their mission to show the world how High-Velocity ITSM with their tools can help supercharge  services. One such example is Jira Service Management (JSM), an incredibly powerful service management tool that's designed to meet all your unique requirements and deliver great customer service experiences fast, without sacrificing complexity or cost.
With JSM, managers can make informed work decisions across the whole company, due to the wide range of information readily available to them. This helps clear any confusion regarding what's required for each task, Giving individuals confidence in their teams and the work they do.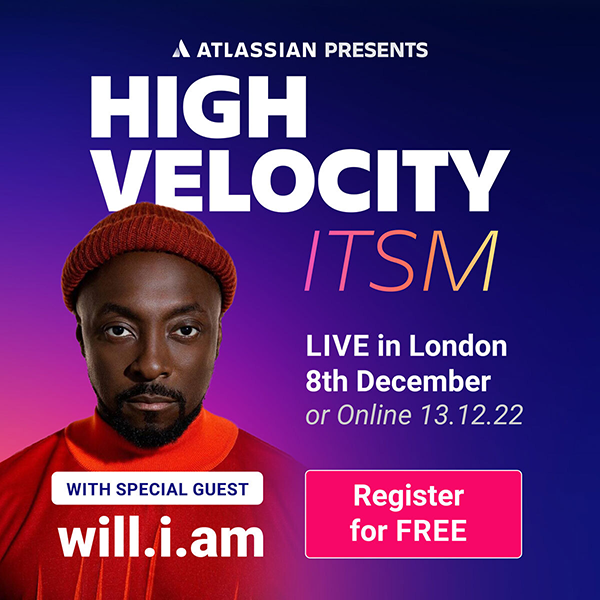 Presenting High-Velocity ITSM at the O2 Arena
To that end, Atlassian will be hosting Atlassian Presents High Velocity ITSM at the Indigo at the O2 Arena, on December 8th 2022 (or digitally on December 13th, for anyone who can't make it).
Unlock legendary service management for your teams at Atlassian's second-annual ITSM event:
Claim a front-row seat to the future of ITSM


Empower your DevOps and IT teams to deliver great service experiences.

Meet your IT rock stars


Get behind the scenes with unplugged customer sessions and learn valuable tips for success when scaling your digital transformation practices.

Maximize fan-favourite tools


Dive head first into Jira Service Management and other powerful tools for a better time to value.

Up-level your skills with expert-led sessions


Join networking sessions and peer-to-peer discussions on ITSM practices, facilitated by Atlassian experts.
If that wasn't enough of a reason to attend, Atlassian has also announced they'll be ending the evening with a live musical performance by special guest, will.i.am, founder and lead member of the Black Eyed Peas.
Atlassian Partners around the world will be attending to show the world how they're making a dent in the ITSM scene. We'll be there as well, demonstrating how High-Velocity ITSM with Atlassian and JSM can help supercharge your business.
Check out the Atlassian Presents High Velocity ITSM event here for more details!
Share this blog post on your social.
Visit our blog for expert news and articles from the Atlassian world. On our resources page you will find recorded webinars, white papers, podcasts, videos and more.
Read our blog for articles offering best practice advice written by Atlassian experts, as well as the latest news concerning your software.
Software White Papers and Guides
Dive deep into Atlassian software with our white papers and guides on individual tools, partner products, services, and best practices, written by the experts.
All of our webinars are pre-recorded and available to watch on-demand. Enjoy everything from partner features to application demos and updates from Atlassian experts.