Flexibility, Not Anarchy: Governance of Atlassian tools at scale
Clearvision's Director of Enterprise Solutions, Andrew Stickland, shares his tips on how to overcome the challenges of scaling software, with a focus on achieving governance of Atlassian tools at scale.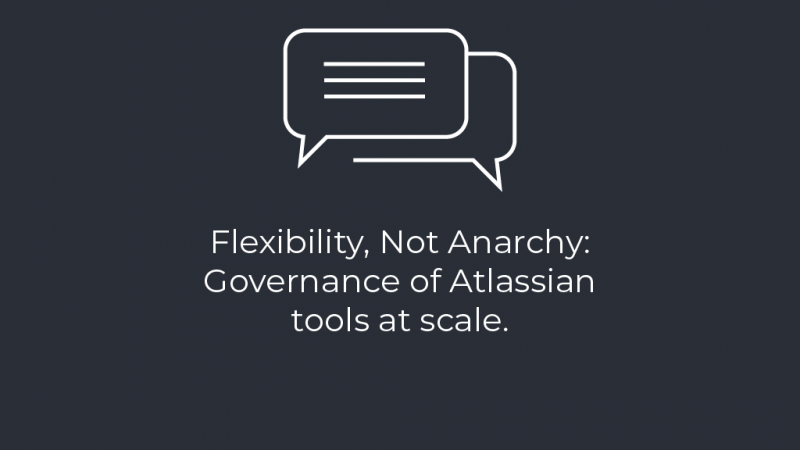 When your organisation is growing, you need your software to scale with you – but sometimes that's easier said than done.
In a recent webinar, Clearvision's Director of Enterprise Solutions, Andrew Stickland, discussed various approaches to overcoming the challenges of managing software at an enterprise scale, with a specific emphasis on the Atlassian tools.
In this post, he shares his experience and advice around effective governance.
The way many organisations have adopted and are using the Atlassian tools is a prime example of how complex building enterprise software solutions can become.
The Atlassian tools are industry leading, nowhere more so than in the software development world, where they originated. In recent years, though, the Atlassian tools have become increasingly popular because they empower not just developers, but teams.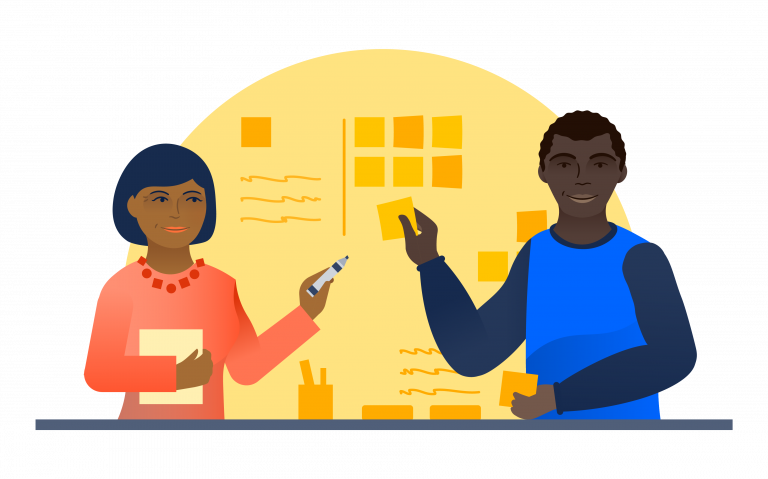 Because of this, many organisations find that the Atlassian products have spread across their development landscape, and to other teams, in a relatively uncontrolled fashion.
Anarchy in your IT
We've witnessed this in our work as an Atlassian Platinum Solution Partner: organisations without governance in place at the early stages of adoption encounter trouble.
Often, when we see dev teams adopt the Atlassian tools, it is accepted by the organisation, but "only if you run it yourselves". And if another team starts using them, this is repeated. It's uncontrolled: it means no centralised direction on the "what" and "how" of adoption and spread.
This will inevitably lead to a disconnect between how different areas of an organisation operate, not to mention major challenges around reporting and a lack of common working practices or proper controls. Such decentralisation will also result in multiple backup solutions (and sometimes none), multiple infrastructure provisions, unnecessary overheads, and a plethora of versions with no standard methodologies across teams.
It frequently means that the most expensive technicians become "owners", as the driving force behind the implementation. Alternatively, in many instances there is little or no control over the administration of the system; everyone becomes an administrator, meaning anyone with admin access can modify their own procedures and bypass checks, leading to a lack of proper testing and even legal consequences.
In the first instance, you burn precious hours of your best resource. In the second, you get anarchy.
Achieving governance: centralisation and consolidation
How do you prevent that anarchy? And importantly, how do you gain control but keep hold of the flexibility the Atlassian tools are so well loved for?
Over the last year in particular we have seen a significant trend in organisations wanting to get back central control of applications that have rapidly proven mission-critical. What's the best way to achieve that, especially when your business is growing?
What about simply taking over the instances that already exist? To some extent, this can work – you will get central governance. You'll also still be battling a maintenance nightmare and have to support a divided environment. Undoubtedly, this will have you facing version variants, disconnects in information flow, and of course "where do I log in now?" challenges.
For truly effective governance, you need to be looking towards simplicity.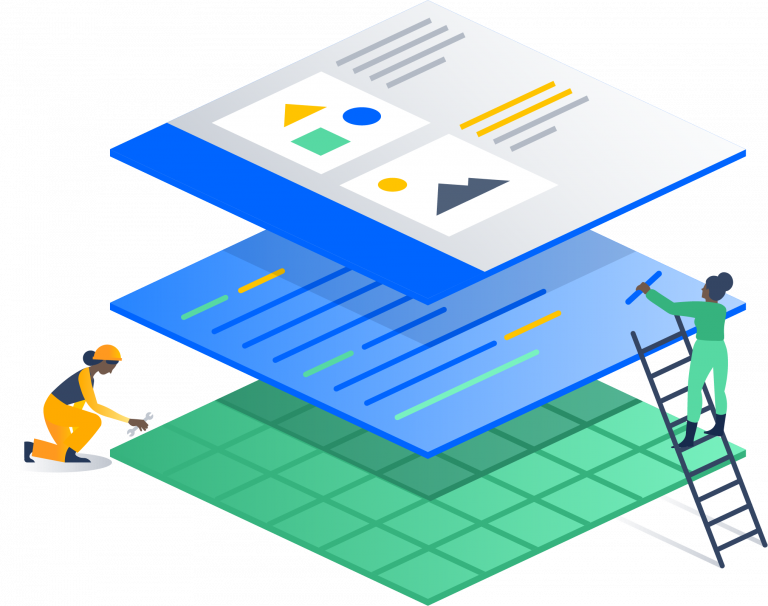 By adopting the Atlassian tooling centrally and bringing back governance to a central team, organisations can address these challenges. A centralised and consolidated setup means you can put the necessary controls in place – the earlier, the better – and it allows you to enforce some process standardisation for reporting and management purposes, while still allowing teams to work in their preferred ways.
Collaboration and communication becomes easier and more efficient than ever. Management, reporting, backups, infrastructure – all these important things can be dealt with in one place, with improved visibility to bring results to teams across the business. 
If you'd like more details on achieving governance for your Atlassian tools, as well as information about how effective governance is integral to high performance, reliability and scalability, you can watch the webinar in full:
Atlasssian expert resources
Visit our blog for expert news and articles from the Atlassian world. On our resources page you will find recorded webinars, white papers, podcasts, videos and more.
Read our blog for articles offering best practice advice written by Atlassian experts, as well as the latest news concerning your software.
Software White Papers and Guides
Dive deep into Atlassian software with our white papers and guides on individual tools, partner products, services, and best practices, written by the experts.
All of our webinars are pre-recorded and available to watch on-demand. Enjoy everything from partner features to application demos and updates from Atlassian experts.