Straighten up your service and make life easier for service teams, with Clearvision. Service Teams 101 White Paper.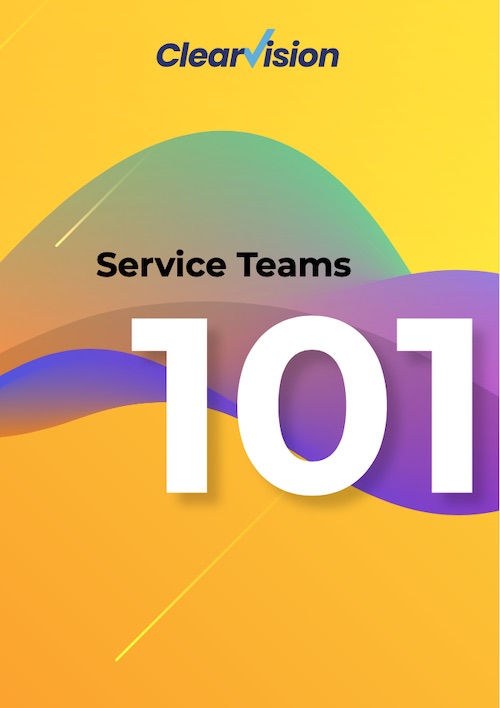 How to make life easier for service teams.

Using group mailboxes/spreadsheets/other manual processes to manage support requests rather than dedicated Service Desk software.

Having Service Desk software in place that isn't working.

Lack of a service management strategy.
Straightening up your service with Clearvision.

Why choose Clearvision.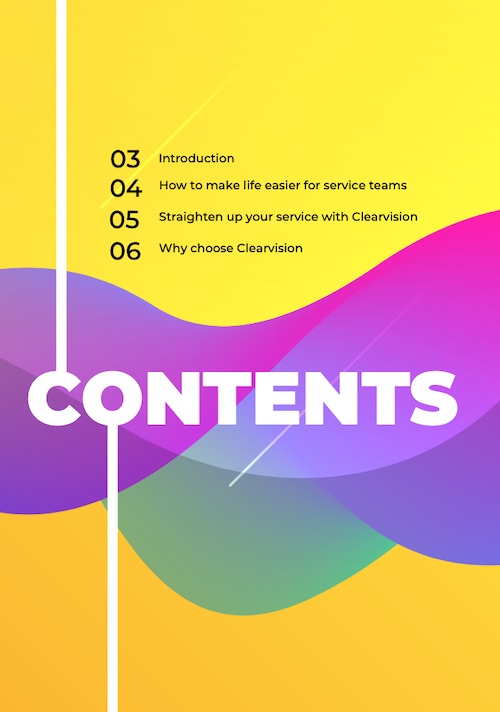 Those responsible for service requests and IT services have a lot on their plate. They deal directly with customers and internal end-users and have to make sure requests are logged, questions are answered, and problems are solved. Customer satisfaction is riding on their backs. This is your step by step guide to handling service requests and providing IT services to customers.