Becoming an Atlassian Vendor
In this post, contributor Jacek Wizmur shares what he learned from building a business as an Atlassian Marketplace vendor.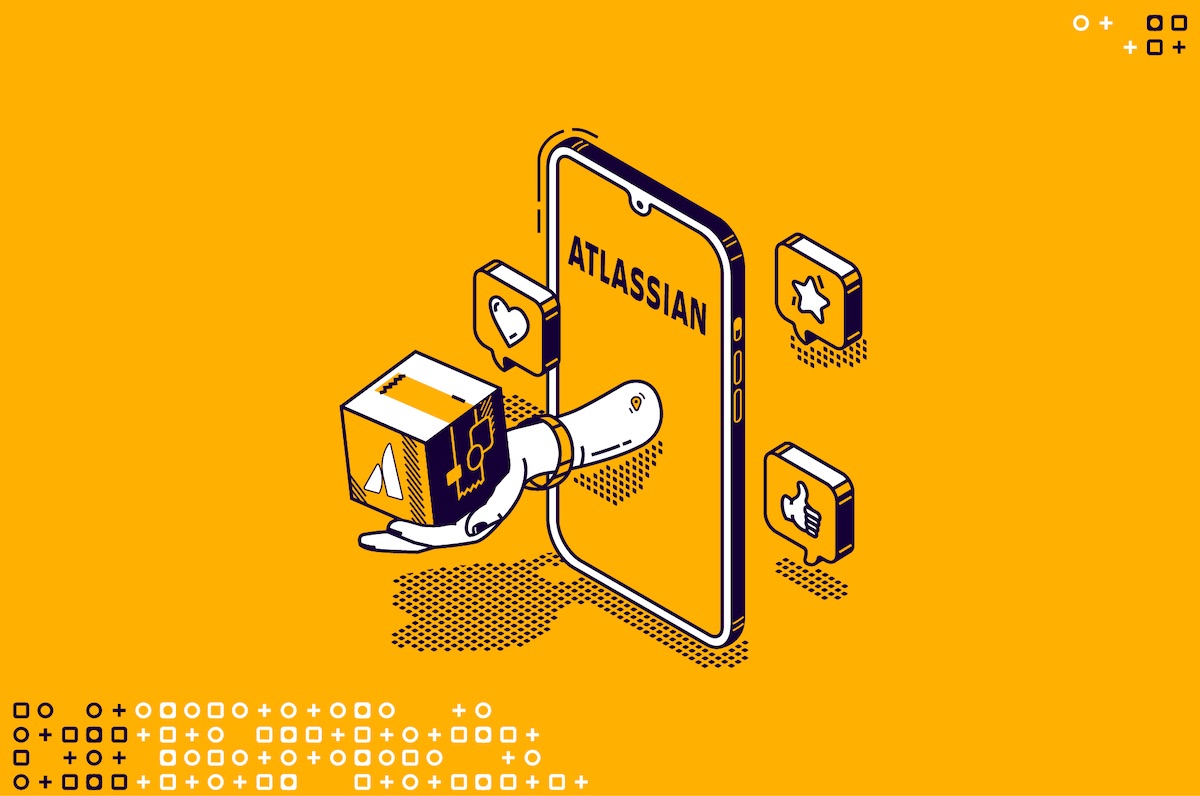 I'm Jacek Wizmur, and I've been a part of the Atlassian ecosystem for many years. My journey began as a Product Marketing Manager at Spartez (now Appfire), and today, I'm the Co-Founder and Co-CEO of Getint.io Jira integrations.
Over the years, I've got to learn about different application marketplaces and ecosystems, such as the Microsoft Azure DevOps Marketplace, ServiceNow Marketplace, Asana Marketplace, Zendesk Marketplace, and Salesforce Marketplace. I've spoken at several Atlassian User Group meetups, industry webinars, and podcasts. I also started one of the first Partner Programs in the Atlassian ecosystem.
In this post, I'll share what I learned to help me build a business in a highly competitive yet niche industry.
What is the Atlassian Marketplace?
The Atlassian Marketplace is a platform for Atlassian customers to discover, try, and buy apps for Atlassian products. You can use apps to customize and extend your Atlassian product. The Marketplace offers apps developed by both Atlassian and third-party developers.
Source: https://www.atlassian.com/licensing/marketplace
More than 5,000 applications on the Atlassian Marketplace reached an exciting milestone, surpassing $2 billion in lifetime sales.
The Atlassian Marketplace used to be a place for small companies, but increasingly, smaller vendors are being acquired by larger companies, such as Comalatech, Spartez, and Ronin Pixels (acquired by Appfire).
You can learn about the Atlassian Marketplace in Clearvision's webinar, Survival guide to navigating the Atlassian Marketplace, featuring Appfire on June 8th, 2022.
What makes the Atlassian Marketplace special?
When starting your own SaaS business, you need to think about monetisation. Reaching your target audience can be challenging and costly. Marketplaces are solving the initial problems by getting you in front of an audience, but the challenge is in finding a marketplace where customers can pay. Think about Google Play and App Store, where there are thousands of applications, many of which are free (customers aren't used to paying for them). The same goes for marketplaces with apps enriching core products like Jira, ServiceNow, Asana, and Azure DevOps.
Look at the Azure DevOps Marketplace with 1,892 apps in total!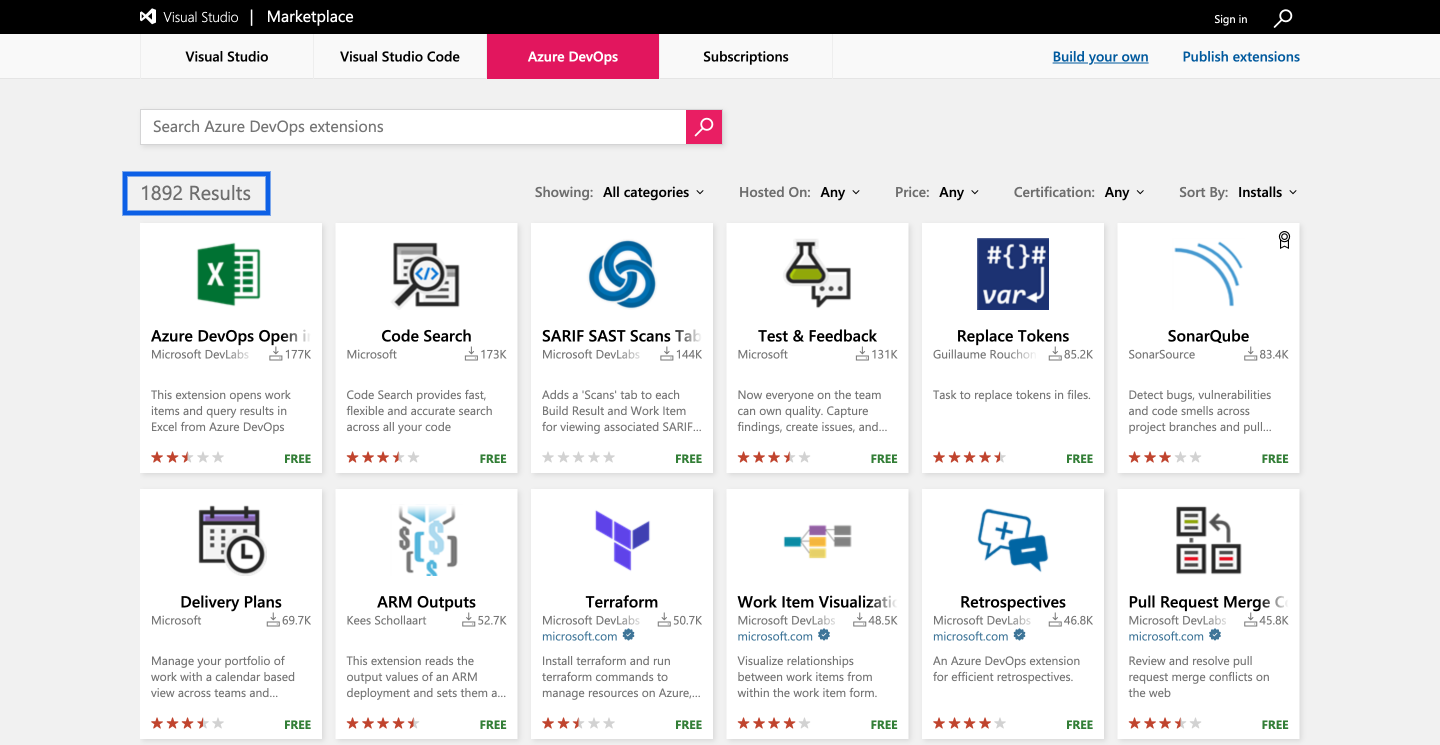 But if you filter out the paid ones, you will get just 67 results.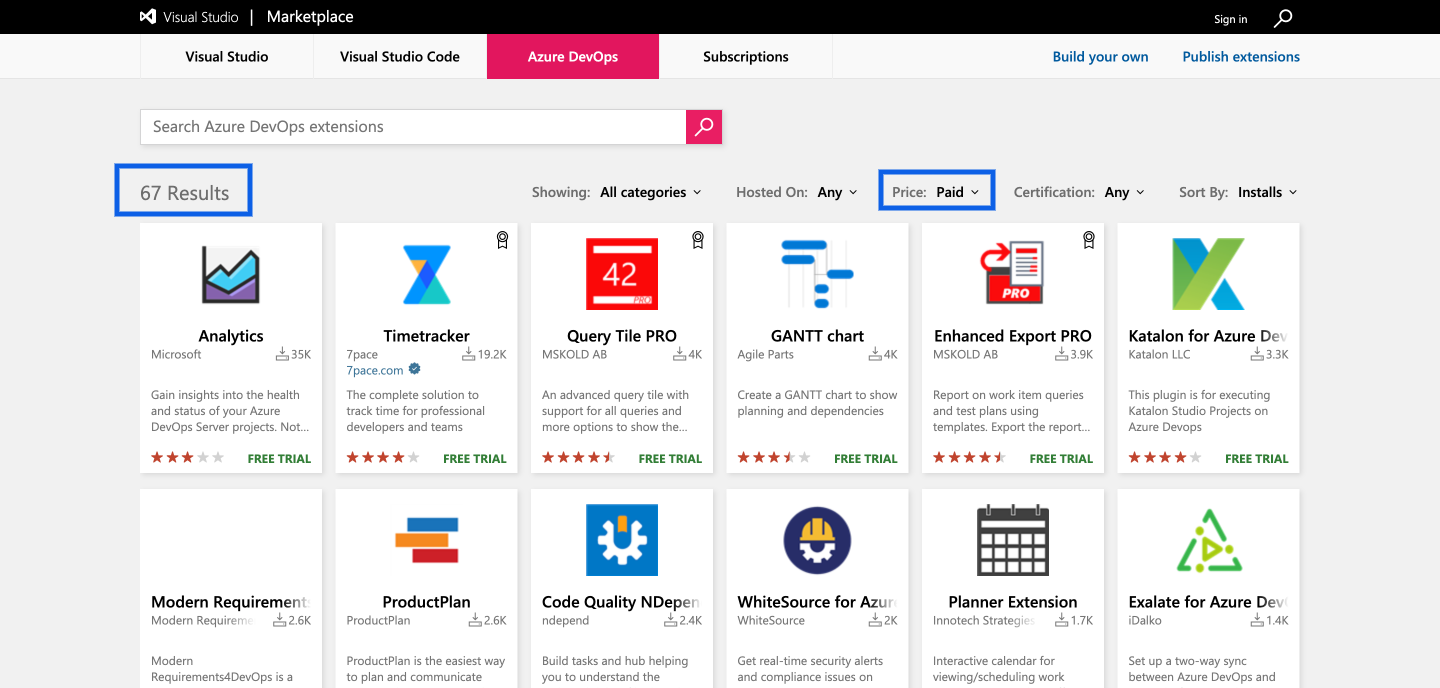 So sure, Azure DevOps is an awesome tool and a great ecosystem, but it's not great for vendors wanting to develop an app and earn some money. The same goes for Asana Marketplace, which doesn't have a billing system.
On the contrary, if you go to the Atlassian Marketplace, you'll see that most of the apps are paid, and the prices are relatively high. That's because, from the very start, there's been a culture of paid apps.
Friends working for Atlassian Partners, implementing Jira used to tell me that a company wanting to successfully implement Jira is paying X amount of money for the Jira license itself, and a similar amount for addons to personalise it. That means that there is room for potential business.
Of course, it all comes with a price; for letting you access their customers, Atlassian earns a commission:
15% For Cloud apps.

25% For Data Center (DC) apps.

25% For Server apps.
Getting started with the Atlassian Marketplace
When thinking about starting as an Atlassian vendor, remember there are at least two types of customers:
Newer and existing customers with thousands of Atlassian Cloud users.

Heavily-regulated companies with stringent security needs using Jira Data Center.
It's important to understand that apps for Jira Cloud and Jira Data Center should be marketed differently. Your apps can be submitted just for one of these groups, e.g. you can publish your app for Jira Cloud users. Jira Cloud users care about ease of use and low pricing. Jira DC customers, on the other hand, care about security, performance, and services
So the first step is to carefully consider the value proposition. My advice is to keep it simple. An app solving one problem is easier to position and develop.
When you know what you want to develop, learn how to prepare the technical side of your apps.
The Atlassian Marketplace and product marketing
Once your app is ready and approved, you need to get it in front of your target audience. Come up with a suitable name and combine keywords with an original twist, i.e. think of a phrase people will use to look for a solution to their problem. Then start building your listing page. For the best results, I recommend choosing a layout with a video.
Record an explainer video, showing the value of your app and remember to show the product, not just animations.

Add screenshots and headings with a clear value proposition.

Use bullet points in the description and link to pages with documentation and your website to help customers reach you.
If a customer decides to install your product, it's time to wow them. Show them that you care by making it easy for them to achieve the first value. Add quick start guides, video tutorials, and if possible, an in-app chat feature. If a customer doesn't understand how to use your app, you'll soon lose them.
Getint.io integrations platform
Getint.io is an Atlassian vendor specialising in Jira-related integrations and migrations. The platform was developed for techies, admins, DevOps engineers, and consultants. Getint.io is used by both big and small companies such as Deloitte, Capgemini, Mercedes Benz, and Retail Assist. It can help you integrate your teams using different software, work efficiently with contractors, or easily migrate from one tool to the other, e.g. from Azure DevOps to Jira. If you are thinking about becoming an Atlassian Vendor yourself, contact jacek@getint.io.
Share this blog post on your social.
Visit our blog for expert news and articles from the Atlassian world. On our resources page you will find recorded webinars, white papers, podcasts, videos and more.
Read our blog for articles offering best practice advice written by Atlassian experts, as well as the latest news concerning your software.
Software White Papers and Guides
Dive deep into Atlassian software with our white papers and guides on individual tools, partner products, services, and best practices, written by the experts.
All of our webinars are pre-recorded and available to watch on-demand. Enjoy everything from partner features to application demos and updates from Atlassian experts.