Five questions for an Atlassian Contractor expert
We interviewed Global Contractor Support Manager Aaron Rowsell on how ClearHub resolves the challenges of teams using Atlassian tools.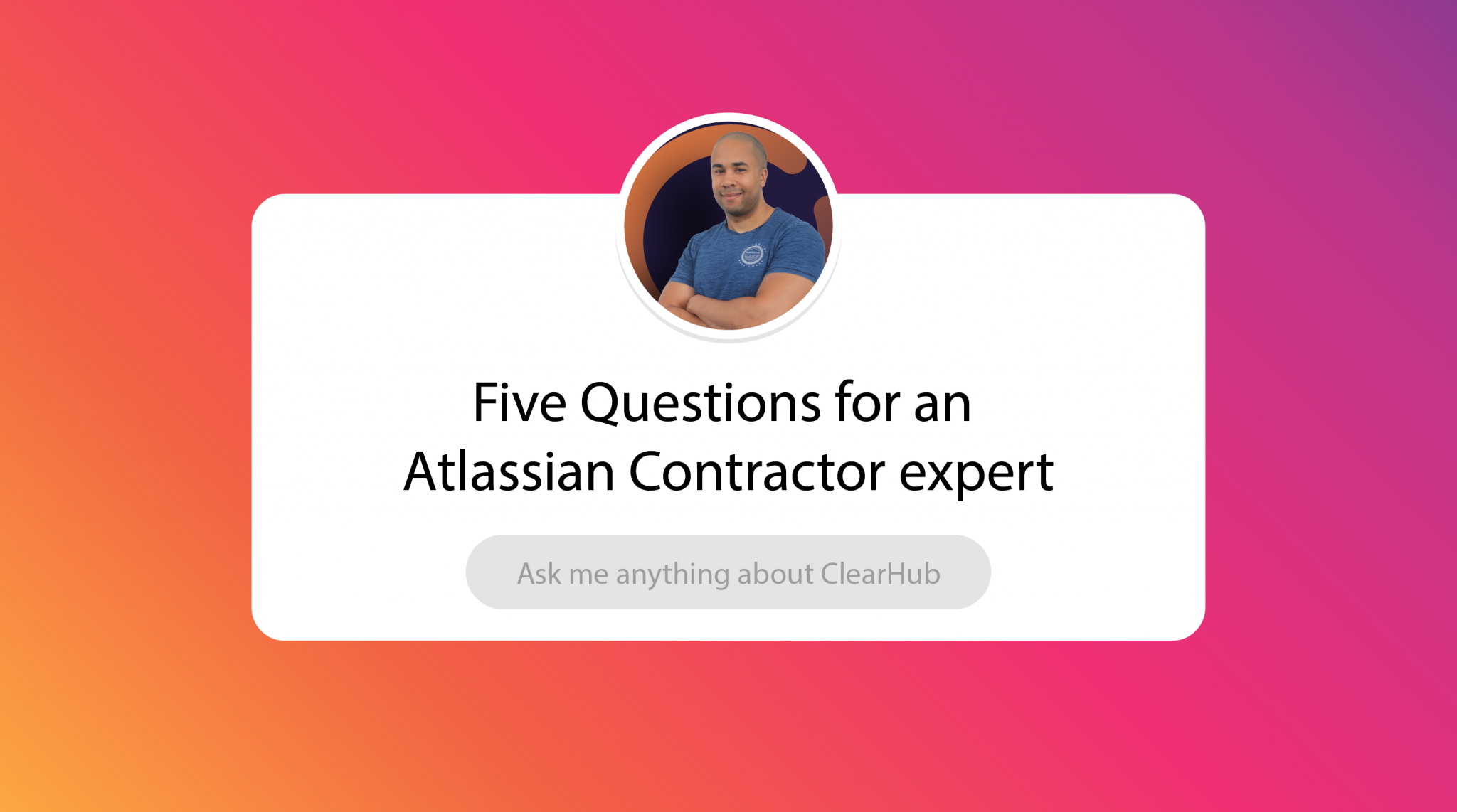 ClearHub is an Atlassian Contractor supplier owned by award-winning Atlassian Platinum Solution Partner, Clearvision.
We help businesses get the most out of their investment by providing access to technically tested Contractors.
What is your role at ClearHub?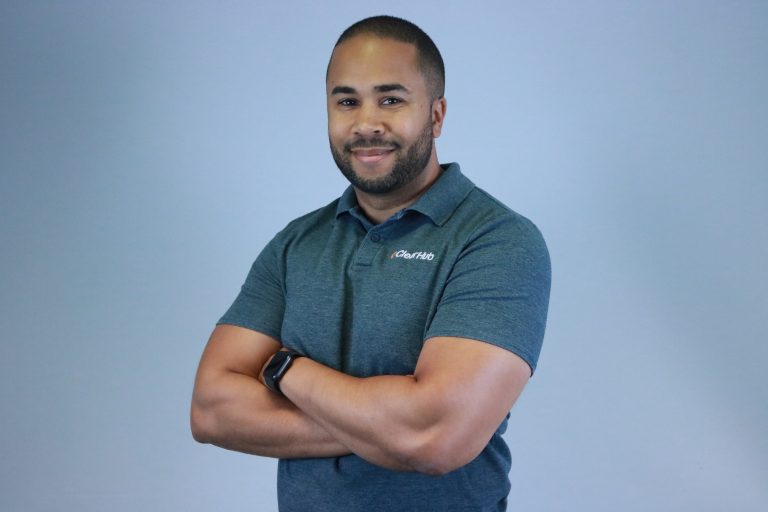 As the Global Contractor Support Manager at ClearHub, I find the most talented IT professionals and vet them to ensure they have specialist skills in the Atlassian Stack. My role requires effective account management, challenging procedures, the ability to identify needs and new objectives, and to formulate and present solutions.
We've got clients all over the world, and I oversee engagements between them and our Contractors from introduction to placement. Beyond this, ClearHub Contractors benefit from our connection with Clearvision, which is the home of Atlassian experts, so they have them to help should they get stuck.
What common challenges do businesses approach ClearHub with?
I've come across a variety of challenges in my time at ClearHub, but some examples are businesses that have adopted Jira or Confluence that want help setting up instances, configuring workflows, indexing documentation, managing user permissions, and installing plugins.
We get teams using what was Jira Service Desk and is now Jira Service Management seeking expertise, Bitbucket users, departments in need of a Scrum Master or an agile coach, the list goes on!
Since the end of Server announcement, we've had a lot of Atlassian Cloud migration requests too.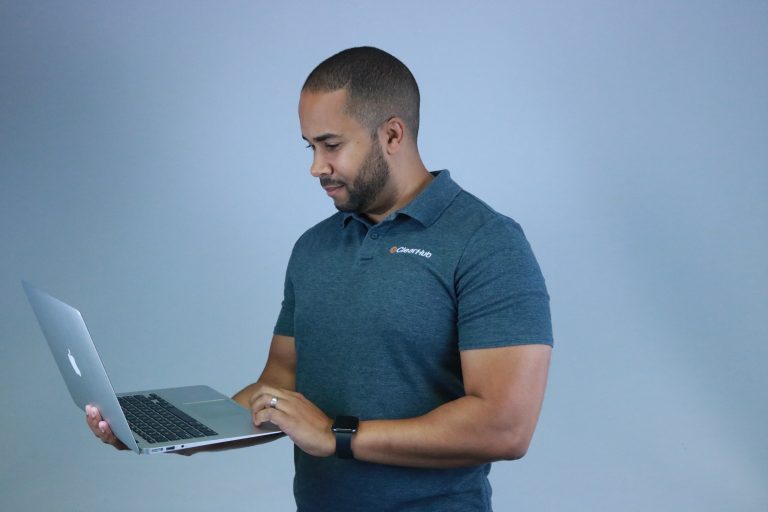 How do you find the right person for a role?
We put each Contractor through a vetting process, testing on technical ability. This is based on the requirements of the hiring business. A certified Consultant from Clearvision leads the assessment using scenario-based questions and scores the Contractor's answers. A recommendation based on the results is then shared with us. Those who pass are then put in line to be selected for a particular role.
Why would a business opt for a Contractor over an Atlassian Consultant?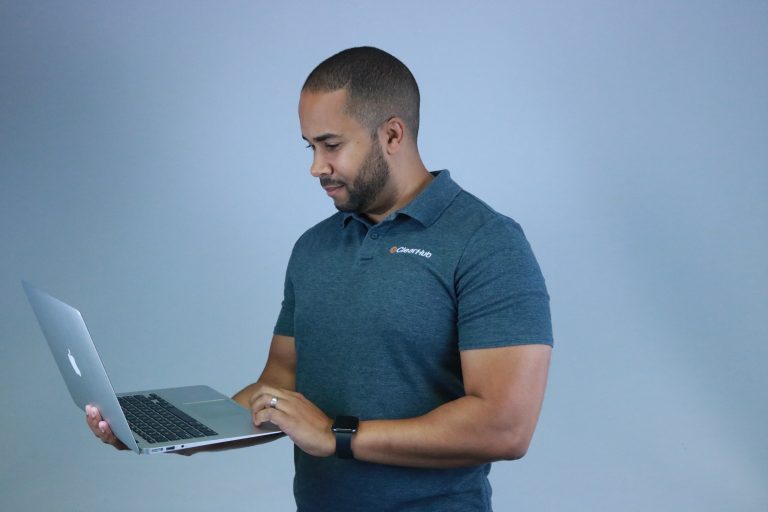 Atlassian Consultants are more suited to short-term projects that can be dealt with over days or weeks, while Contractors are better for larger projects that can take months or even years to complete.
At the end of the day, it doesn't come down to who is more skilled between the two because more often than not, a Contractor and a Consultant will be on par. It is, however, worth highlighting that specialities vary between people, which is why it's important to make sure you go to a trusted supplier above all else.
For the client, it's a matter of budget and objectives — knowing how long a project or initiative will take, the type of skills required, and how the person will fit in with the team. All these factors determine whether a Contractor or a Consultant is better suited.
Contacting ClearHub technical Contractor suppliers
If you think you might need a Contractor to fulfil your objectives, ask for me and we can have a chat about your requirements.
Atlasssian expert resources
Visit our blog for expert news and articles from the Atlassian world. On our resources page you will find recorded webinars, white papers, podcasts, videos and more.
Read our blog for articles offering best practice advice written by Atlassian experts, as well as the latest news concerning your software.
Software White Papers and Guides
Dive deep into Atlassian software with our white papers and guides on individual tools, partner products, services, and best practices, written by the experts.
All of our webinars are pre-recorded and available to watch on-demand. Enjoy everything from partner features to application demos and updates from Atlassian experts.