Why do businesses hire contractors for Atlassian tools?
Why hire an Atlassian contractor for your tooling needs when you can onboard someone permanently? Let's find out in this post.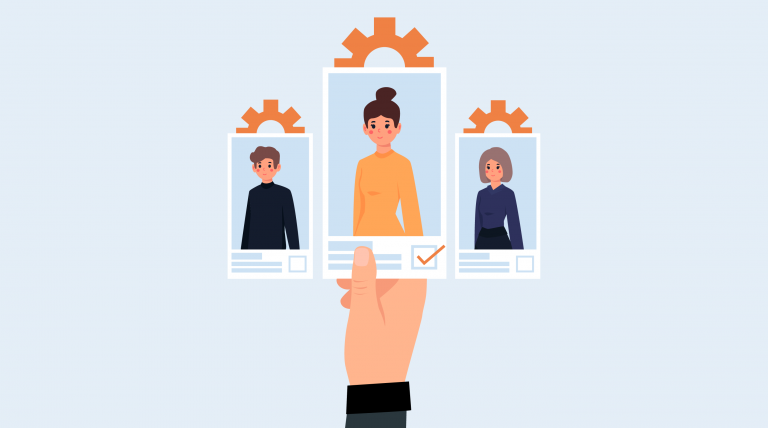 Teams may need help using Confluence for documentation, Atlassian Cloud migrations, a Jira migration; they may wish to hire a Cloud engineer, AWS contractor, or learn to use the Confluence blog more efficiently, the list goes on.
Whether you're considering additional resources to support your use of Atlassian applications, e.g. Jira, Confluence or Cloud, or it's a DevOps or agile coach you're after, there are several factors to consider.
Rather than going through all of them, we're going to look at one factor in particular — the type of worker. We don't mean personality type, although that is something we will touch on in this post, rather, whether they are a temporary worker (contractor) or a full-time employee.
In a previous post, we covered the difference between an Atlassian contractor and an Atlassian consultant, and the short version of the conclusion is that it depends on the needs of the business. But just as there's a difference between a contractor and a consultant, so there is between a contractor and a full-time employee.
For the sake of this blog post, we're going to explore some of the reasons businesses opt for contractors to solve their Atlassian tooling needs.
Fresh perspectives and skills
It's fair to say that the majority of contractors are more experienced when it comes to working in a variety of teams and businesses because that's the nature of their work. Contracting is temporary and unfixed, although some businesses end up hiring contractors full-time, but more on that later.
One of the benefits of this type of work is that it allows contractors to expand their skillsets more rapidly than permanent staff, which is why a lot of them have several specialities. Exposure to a range of organisations and teams gives contractors an edge over full-time workers, as they tend to offer unique insights and solutions to challenges thanks to their extensive experience.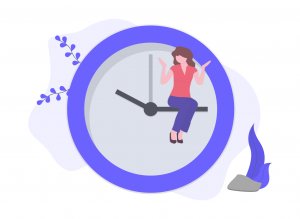 Contractors vary in skill and thus cost, but tend to save businesses money over permanent employees in the short, medium, and sometimes long term. They can be paid hourly, daily or at a fixed rate covering the time it takes to complete a project.
In addition, contractors don't need training or the time, effort, and attention permanent workers expect and require, which is desirable to many employers.
Businesses needn't worry about holidays, sick or overtime pay, and benefit from reduced overhead costs, control over budgeting, tax and pensions being handled by the contractor, and in some cases insurance, as certain contractor suppliers cover this.
Flexibility is a desirable trait to most and contractors bear the benefit of having a willing and open approach to change, which is inevitable in the world of work. Full-time employees are more likely to resist change and can take longer to adjust than temporary workers.
Some contractors are so flexible and open-minded that they'll consider permanent roles.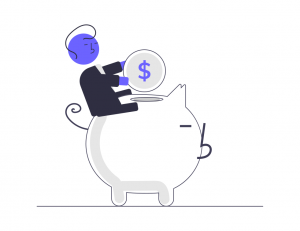 Searching for quality IT contractors takes time, not to mention the stages that follow, e.g. interviewing, background checks, negotiating salaries, notice periods, etc. Without careful planning and consideration when resourcing, critical work can end up delayed.
Some employers seek temporary workers to plug gaps while they search for full-time employees, meanwhile contractors relieve pressure on business heads by fulfilling duties to a high standard.
Summary of the benefits of hiring a contractor
Let's summarise the key points.
Contractors:
Avert internal biases and facilitate conflicting perceptions to direct teams effectively.
Offer a fresh perspective.
Have specialist skills.
Have vast experience.
Are cost-effective.
Save time.
Are open to change.
Are flexible.
To speak to someone on the ClearHub team about your Atlassian contractor needs, click here.
Atlasssian expert resources
Visit our blog for expert news and articles from the Atlassian world. On our resources page you will find recorded webinars, white papers, podcasts, videos and more.
Read our blog for articles offering best practice advice written by Atlassian experts, as well as the latest news concerning your software.
Software White Papers and Guides
Dive deep into Atlassian software with our white papers and guides on individual tools, partner products, services, and best practices, written by the experts.
All of our webinars are pre-recorded and available to watch on-demand. Enjoy everything from partner features to application demos and updates from Atlassian experts.