Choosing the Right Atlassian Support Solution for Your Business | White Paper
In the software development world, the Atlassian Stack is popular amongst developers. In fact, Atlassian adoption often grows from the ground up, with developers installing applications such as Jira onto their desktops. Find out more from our latest white paper.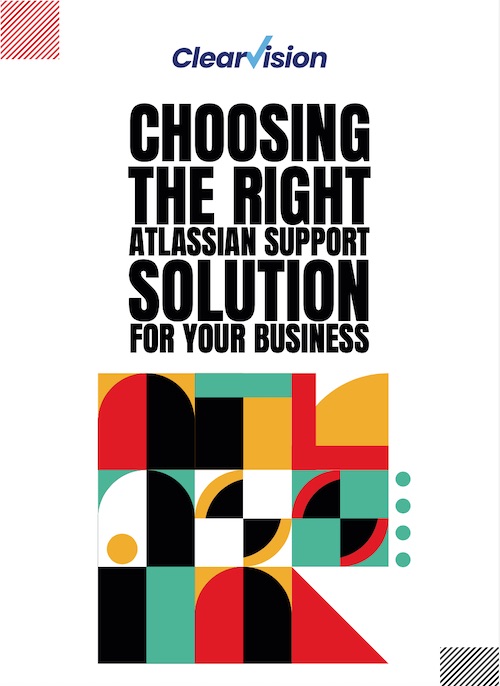 Choosing the right
Atlassian support

solution for your business
This white paper explores the different support options available from both Atlassian as a vendor and Clearvision as a third-party service provider.
There is no right or wrong option, no better or worse. Making a choice depends on your specific requirements.
Covered in this guide:
Default Atlassian vendor support.
Choosing the right solution.
Summary.
Overview comparison tables.
Fill in a few details to download it now.