Clearvision is officially in Vegas at Atlassian Team '22!
Get exciting updates from the first keynote at Atlassian Team '22 and find out what to expect from the award-winning experts at stand 9.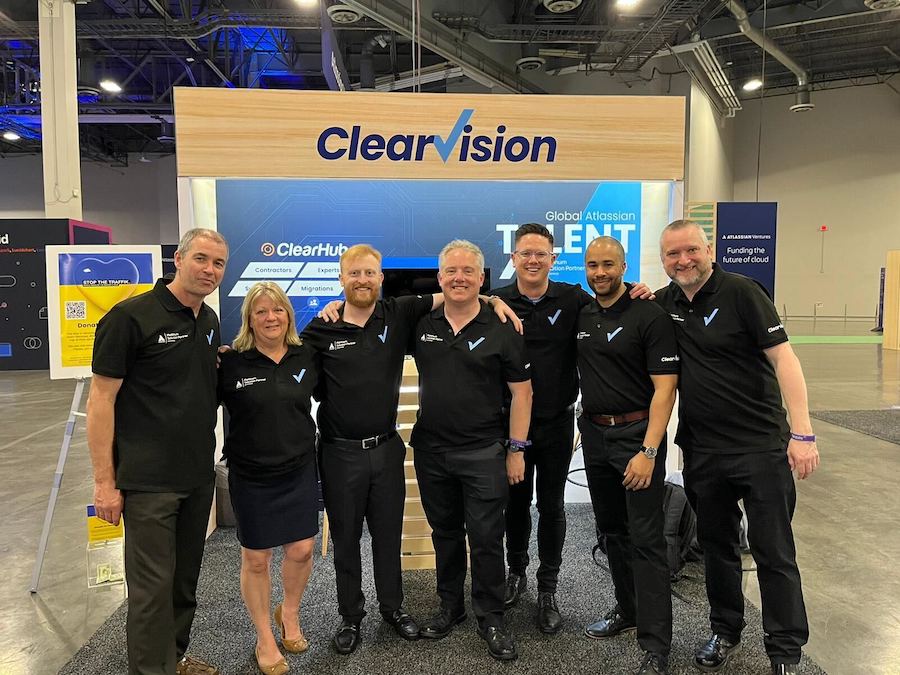 Atlassian Co-Founder and Co-CEO Scott Farquhar kicked off Team '22 alongside Chief Operating Officer Anu Bharadwaj. Here are the highlights from the opening keynote: Culture eats strategy for breakfast.
The introduction of Atlas (available for free).
Atlas brings together people, goals, and communication, making work as easy to follow as a Twitter thread. Connects people to the work that's happening company-wide with the addition of project reporting and bite-sized updates.

"No other product can connect the dots like Atlas can!" – Scott Farquhar.

Atlas is available in beta today.

Introducing Compass – mission control for distributed software architecture.
-Understand dependencies.
-Customise developer experiences.
-Empower teams to navigate service libraries and more.

Compass is coming to beta in the near future.

New Confluence feature – automatically create charts out of data and change the chart type with one simple click. Available in web and mobile editor. All products will inherit the editing capability.

More security in Atlassian Access.

New Atlassian Data Lake.

Microsoft Teams and Confluence Cloud integration.

Atlassian Analytics Hub for custom reports and visualisations.
What to expect from Clearvision at Team '22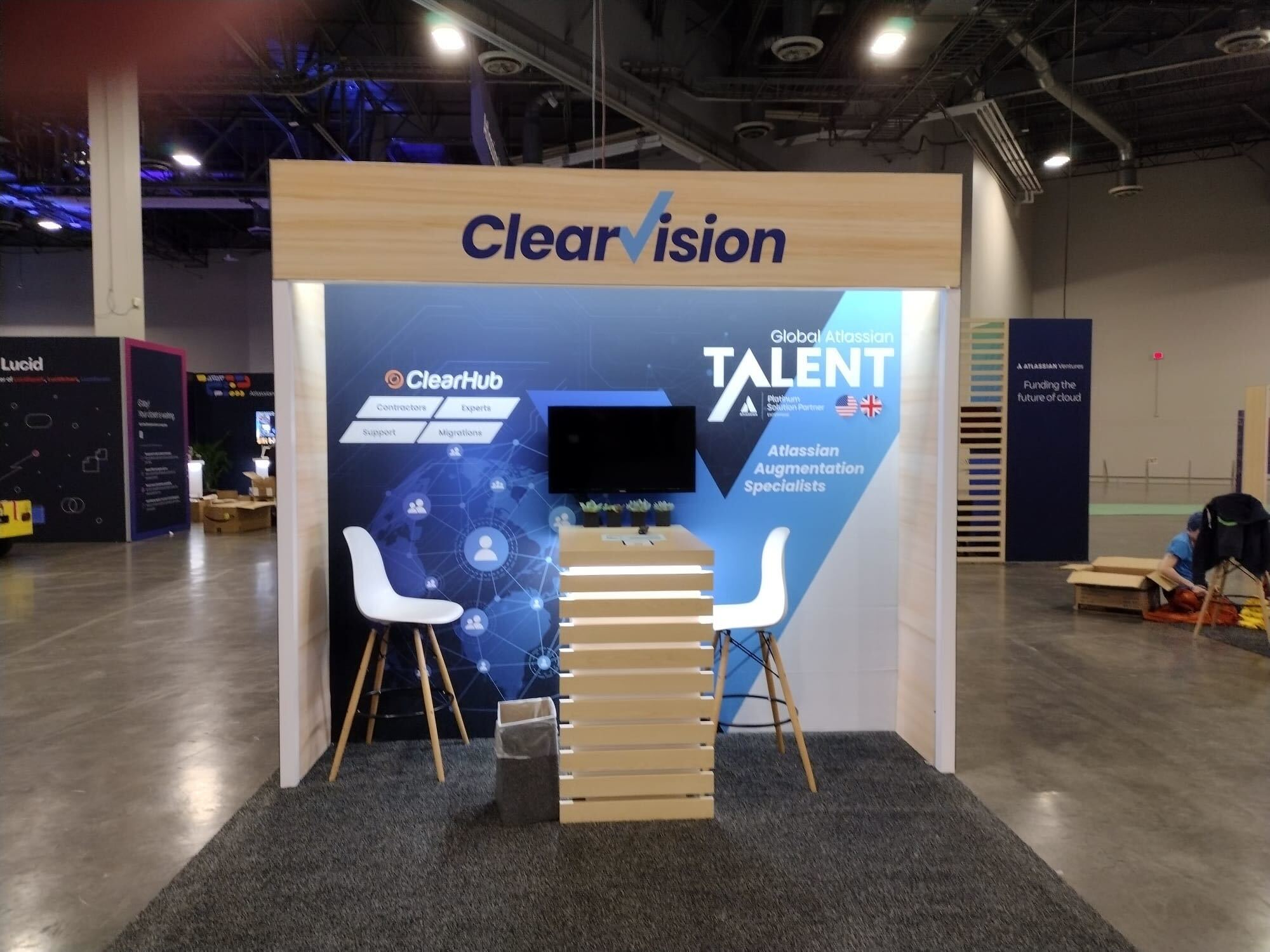 Several Clearvision experts are in attendance this year and are available to talk to you about:
Migrating to Atlassian Cloud (Clearvision is an Atlassian Cloud Specialization holder).

Adopting Jira Service Management.

Achieving agile at scale.

Atlassian licensing.

Tailored support for your tools and teams.

Personalised training courses.

Atlassian consultancy, mentoring, and more!
To discuss any of the above, simply head to our stand or if you prefer, head to this page to book an appointment.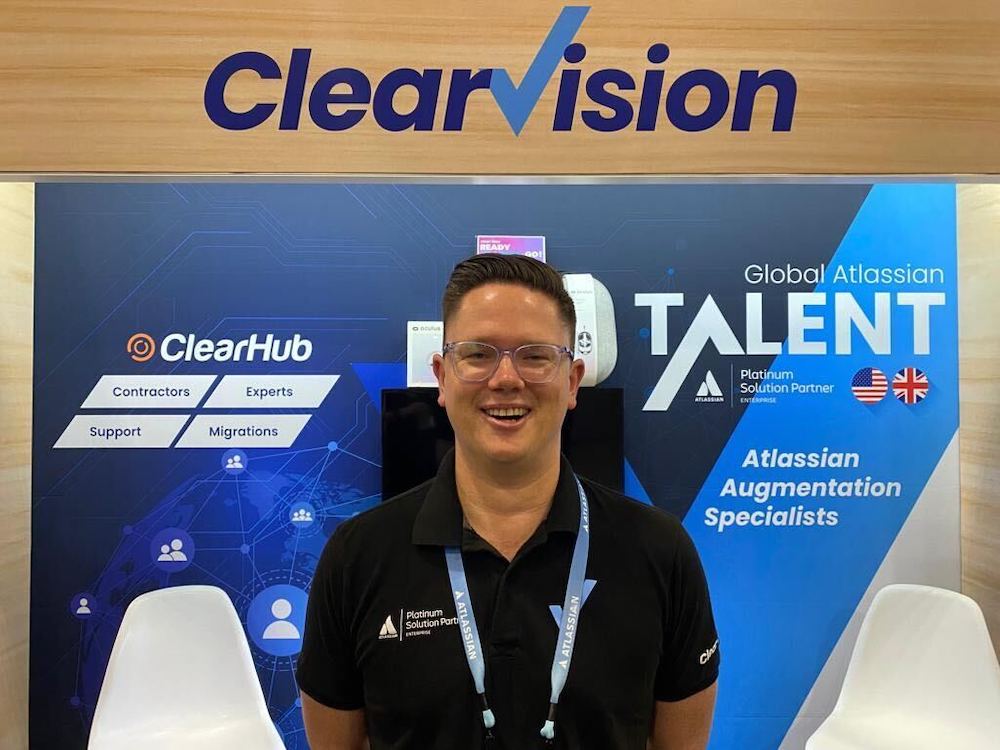 "This year's Team '22 event is a special one because not only is it Clearvision's 13th time attending, but it's the first one in-person since 2019. I'm really looking forward to meeting people and seeing how we can help them with their Atlassian talent challenges and business-critical projects utilising Atlassian tooling. If you're at Team '22, stop by stand number 9 and ask for Paul!"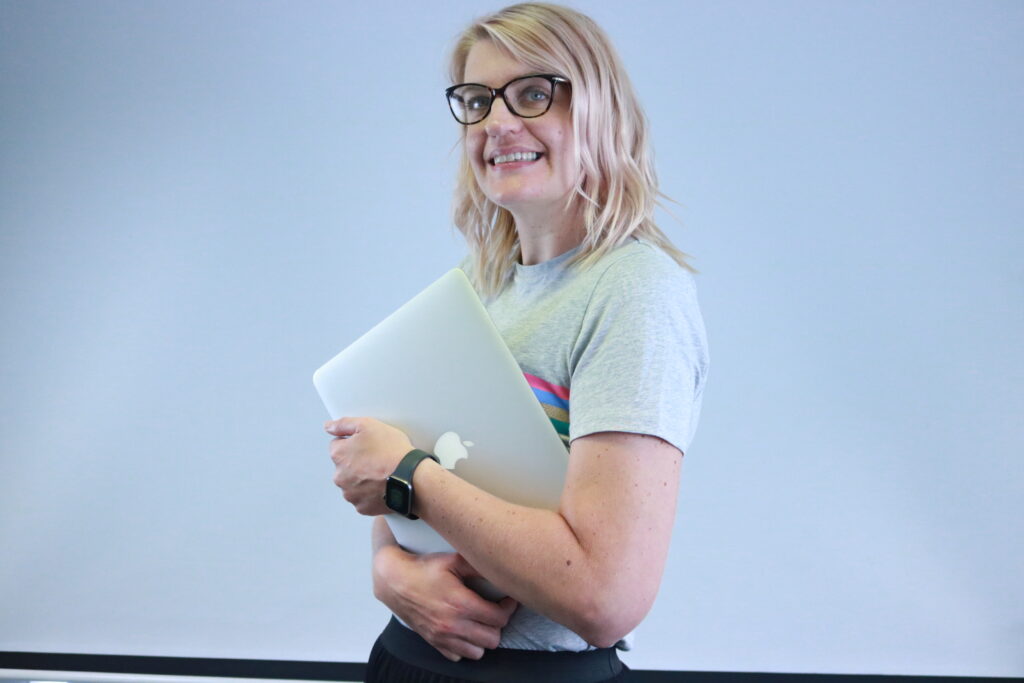 "As the Events Manager at Clearvision, I'm delighted to see Team '22 up and running in person again. It's Atlassian's flagship conference and is not to be missed. If you're lucky enough to be there, visit our stand and meet our friendly team, you could even win a VR headset!"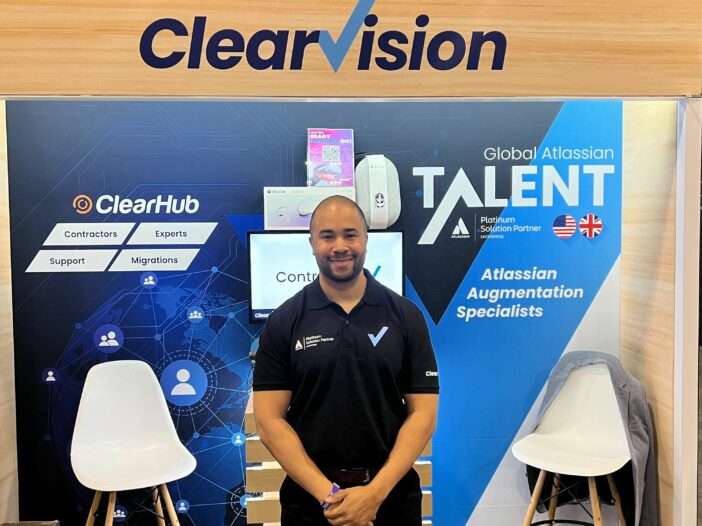 "ClearHub is in full swing at Team '22! Come to the Clearvision stand (9) and ask for Aaron. I'll tell you all about what sets us apart from other Solution Partners. ClearHub offers a solution to the Atlassian talent shortage, allowing you to scale quickly for specific projects or as part of your internal team."
What's on at Clearvision's Team '22 stand?
As well as providing Atlassian expertise, Clearvision is running a competition to win a VR headset. To enter, scan the QR code at our stand. The winner will be announced on Thursday the 7th of April!
We also have a donation box at our stand – #9 to support Ukraine. The war in #Ukraine is a personal matter for the Clearvision team, not only because #Decency is one of our core values, but we have Ukrainian teammates and friends. We cannot and will not stand by idly. Please contribute what you can – every penny counts.
All donations will be distributed between authoritative British and Ukrainian charities that provide humanitarian aid to Ukrainians. We will also buy the necessary protective equipment for Ukrainian defenders.
If you're not at Atlassian Team '22, don't fret, you can make a donation online to JustGiving or Amazon.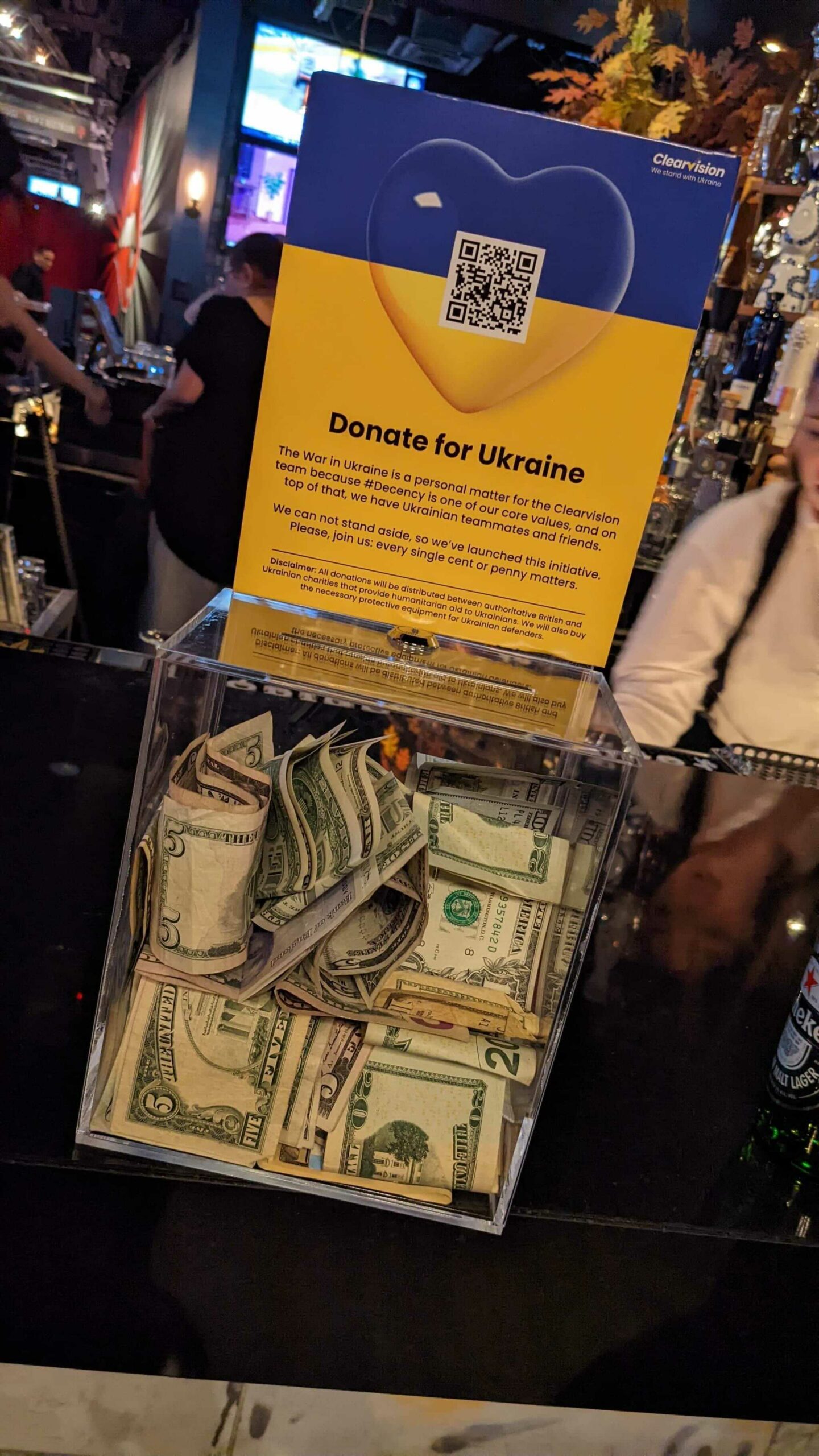 Share this blog post on your social.
Visit our blog for expert news and articles from the Atlassian world. On our resources page you will find recorded webinars, white papers, podcasts, videos and more.
Read our blog for articles offering best practice advice written by Atlassian experts, as well as the latest news concerning your software.
Software White Papers and Guides
Dive deep into Atlassian software with our white papers and guides on individual tools, partner products, services, and best practices, written by the experts.
All of our webinars are pre-recorded and available to watch on-demand. Enjoy everything from partner features to application demos and updates from Atlassian experts.