Great Teamwork = Great Services
Looking to master your services? Learn how Atlassian's Team'23 event can help your teams deliver great success to your business.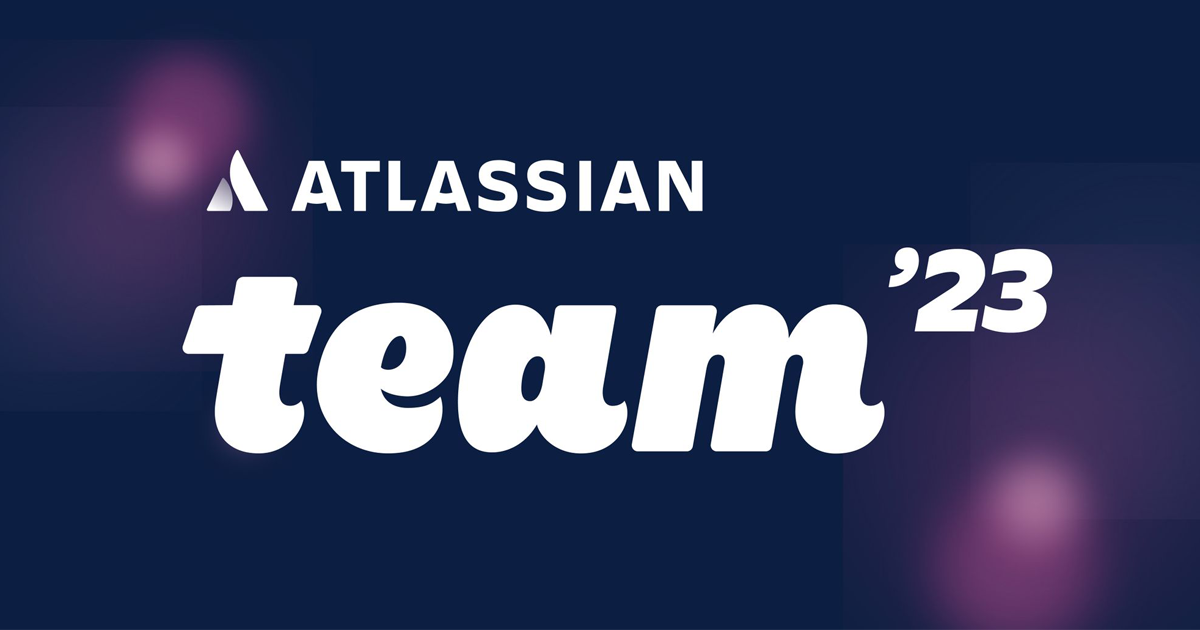 At the heart of every successful business is a unified team dedicated and passionate about their work. By having clear and open communication between your teams, your business services will more likely succeed, delivering quality to your customers FAST.
But if your teams struggle to communicate on tasks, the more silos you'll start to see forming in your business – and fewer tasks you'll see getting done.
Delivering great services starts with enhancing your teams and work practices. When the right people come together with the set of practices and tools they need to achieve a common goal, the results that come out of it can be incredible. From launching a new product to resolving incidents quickly, a great team is guaranteed to deliver success for your business.
When collaboration and cooperation are prioritised, everyone can enjoy an office culture that works. That's why it's up to CEOs, managers and individual team members alike to cultivate an environment of open communication centred on shared responsibility for success as a unit. When teamwork is clearly defined, companies will see real transformation blossom within their organisation.
We understand that building effective teamwork in your business is never an effortless endeavour. When individuals who have their own distinct backgrounds, outlooks and ways of interacting on the job come together, it can be tough to rally all of them under a single banner. That's why we always recommend being open and transparent with your teams.
Team '23 - The ultimate event for teams
Atlassian understands this challenge of breaking down silos within a business and offers a variety of solutions to remedy these issues, such as linking teams with Jira Service Management and offering on-demand content (such as speaker sessions and on-site training seminars) to help teams around the world get the most out of their teamwork practices.
One of the biggest ways Atlassian helps businesses cut down on silos is with their annual Team event, which helps explore how teamwork, humanity, and tech intersect, and teaches new techniques to unleash your team's full potential. This year, Team '23 will be hosted LIVE in Las Vegas (or anywhere digitally) on April 18th–20th, 2023.
At this year's event, Team '23 will bring innovative digital and in-person experiences for you to connect with attendees and Atlassian customers from across the globe. If you would like more information about what Team '23 is and how it can supercharge teamwork within your business, click here.
This year, we're excited to join forces with the Eficode team over at the Venetian, Las Vegas, and you can find us all together at Stand 66. We'll showcase how Atlassian's tools (like Jira and Confluence) can help strengthen collaboration between your teams. 
Come visit us at our stand for more information!
Share this blog post on your social.
Visit our blog for expert news and articles from the Atlassian world. On our resources page you will find recorded webinars, white papers, podcasts, videos and more.
Don't delay – Begin your migration process now!
Act now to avoid missed deadlines and move your Atlassian apps and data over to the Cloud before it's too late!
Migrating Atlassian Data in small, manageable pieces
Big-Bang Atlassian data migrations, Server to Cloud, have become the norm, but lower-risk, more agile alternatives are available for greater business value.
Assessing your Cloud migration needs!
Having trouble figuring out the requirements for your Cloud migration? Check out this blog to better understand your business needs.