Work differently with Atlassian Together
Atlassian reveals Atlassian Together, the latest must-have for all Atlassian users. Find out more in the latest blog post.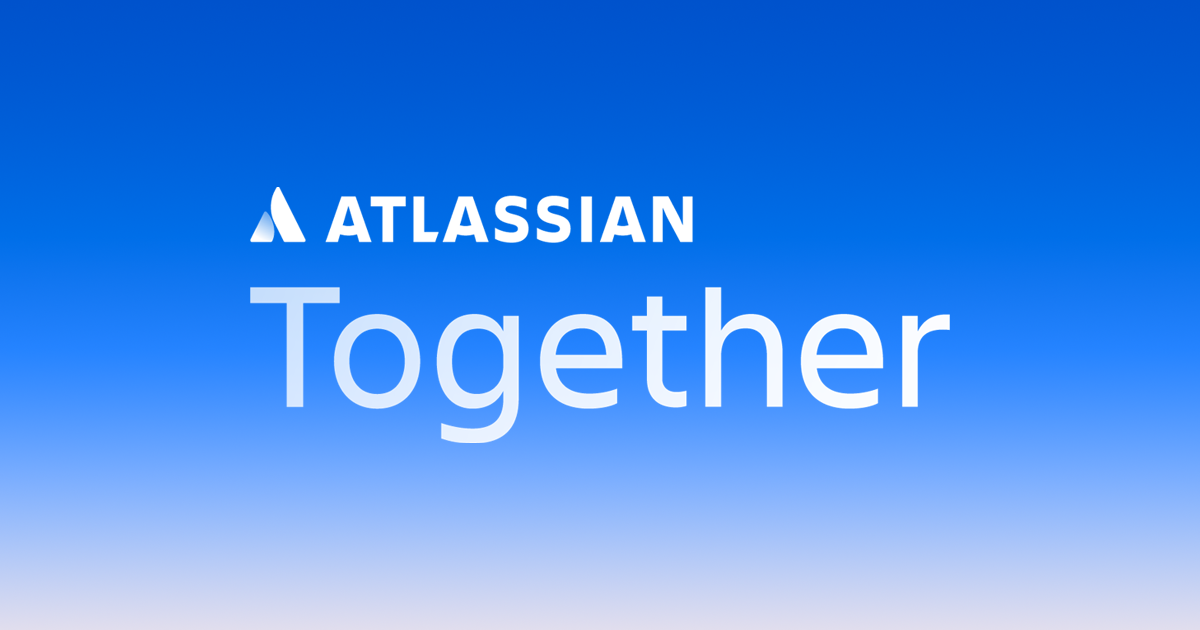 Have you ever held an interest in Atlassian's products, but just weren't sure where to start? Or maybe you've had experience working with programs like Jira and Confluence, but just didn't have the budget.
Regardless of whatever side of the hypothetical you're coming from, we've got some exciting news for you. Last week, Atlassian made the exciting announcement of a brand new product within their suite; Atlassian Together.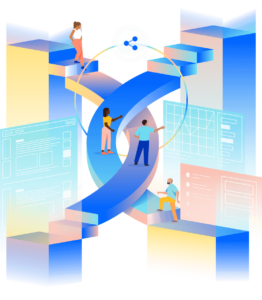 What is Atlassian Together?
Atlassian Together is a single subscription to Atlassian's work management products (Confluence, Trello, Jira Work Management, Atlas, and Access) that provides businesses with a complete Atlassian toolset that helps teams choose the best tool for the job, while also ensuring team alignment stays consistent across the business.
Right now, Atlassian Together is currently in Closed Beta, meaning it's not available for purchase at this time. But with the feedback received from the beta, Atlassian will be able to determine a timeline for a public release in the future. Additionally, more details about the product will be revealed in the coming weeks, such as a full list of pricing and any additional features that may come packaged with it on release.
Finally, Atlassian Together will only be available for Cloud subscriptions of Confluence, Trello, Jira Work Management, Atlas, and Access.
Atlassian Together will be priced per user every month and billed on an annual basis. As soon as it becomes available to the public for purchase, Atlassian Together will be $11 per user for the Enterprise license (over 5,000 users). The pricing for the Standard and Premium licenses will be revealed in the coming months.
If you also have a current Enterprise subscription to one of the listed products above in the Atlassian Together bundle, Atlassian can upgrade your current subscription to include the remaining products in the bundle.
Can I try Atlassian Together now?
If you would like to be one of the first to try Atlassian Together after the closed beta has ended, Atlassian has created a waitlist to do just. To sign yourself up, simply head to Atlassian Together's homepage and fill in the form at the bottom below. Atlassian will reach out to you with more information and let you know when you've been taken off the waitlist in the coming days.
Note: Public availability will be prioritized for Enterprise customers with more than 1,000 seats.
For more information on Atlassian Together, check out Atlassian's page here for more information:
https://www.atlassian.com/solutions/work-management/together
Share this blog post on your social.
Visit our blog for expert news and articles from the Atlassian world. On our resources page you will find recorded webinars, white papers, podcasts, videos and more.
How to integrate Confluence and Jira
New to the Atlassian suite? Learn how to integrate Confluence and Jira, and why you should do it. Get started now with our simple guide.
Ninja Guide To Confluence
Are you thinking of purchasing Confluence to improve transparency in your business? Our ninja guide to Confluence has got you covered.
Top 5 Dos and Don'ts When Migrating From Atlassian Server to Cloud
IT Operations Manager, Lewis Lovelock, covers the top 5 dos and don'ts based on his experience of migrating Clearvision's Confluence Server to Atlassian Cloud.