Aiding collaboration with Enterprise Service Management
Learn how applying ITSM practices and principles to all your departments can improve efficiency, productivity and service performance.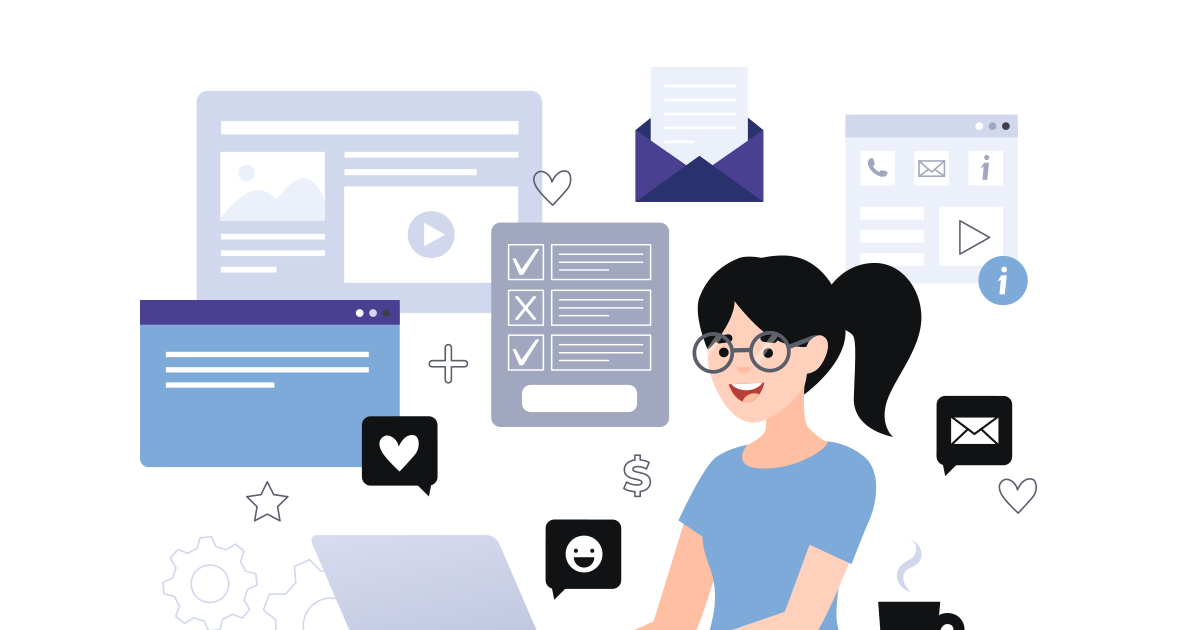 With High-Velocity ITSM solutions becoming the norm in recent years, many businesses recognise the success these new IT Service Management (ITSM) practices and principles can bring to other departments in their organisation – not just their IT teams. That's why over the years, we've seen a steady rise of businesses adopting the practice of Enterprise Service Management.
What is Enterprise Service Management?
Often referred to as ESM, Enterprise Service Management is simply about applying ITSM principles to other departments in your business (HR, Legal, Facilities, etc.) to improve the delivery of their services. ESM builds on IT workflows so that they can better manage service demand.
Importance of ESM
While other departments like HR and facilities have offered internal "services" in the past, they've never really applied the structure and frameworks for them like what can be found in ITSM.
Leading analyst firm, Forrester, defines ESM as "extending IT service management capabilities beyond technology services to address business-centric use cases; managing service demand and supply through a common platform, portal, and service catalog; and speeding up innovation and workflow automation through PaaS/low-code development tooling."
Customers frequently using Atlassian's Jira Service Management tend to find great success when putting it in the hands of the other teams, like HR, Legal and Marketing. That's why companies today are making such a big push to normalise the practice of ESM within the business industry.
How ESM promotes collaboration between teams
Improving visibility
Within larger organisations, it can be difficult to see the processes and services HR teams provide for the rest of the company. But while it's not always apparent at first glance, every team in a business offers a range of services that can be accessed – albeit in an outlandish way. 
For example, HR teams often get pings on Slack for payroll information, Facilities teams get emailed about urgent repairs required, and IT teams get office walk-bys to ask about laptop replacements. Enterprise Service Management helps organisations like this articulate their services and offer them consistently through a unified service portal – with 24/7 access.
Breaking down silos
When onboarding new employees, both your HR and IT teams need to work closely together through a number of stages – which can be an extremely manual and messy process. With Enterprise Service Management, a more coordinated approach can define a consistent workflow to improve the new employee's onboarding experience into the system. The Facilities team are then notified that a new workspace is required, and your IT teams are prompted to organise and provide access – and a new laptop.
Using automation to drive efficiency
Automating your onboarding processes isn't the only thing that can be sped up. When all your teams display their services through a digital catalogue, processes can be better identified and understood. This means your IT teams can simply automate access to software systems or replacements of broken equipment – all while having everything tracked and logged.
Streamline control and governance
Whatever's tracked can also be measured. By defining services across all your teams, work can be centralised and streamlined. For example, ID passes can be risky for an organisation. If the requests are instead lodged through a service management tool, your Facilities teams can look at any outstanding passes and conduct a follow-up at the end of every month.
Now that we've covered a bit about Enterprise Service Management and the benefits it can provide to your business, let's quickly go over how to help get you started.
Create a single service portal for all your requests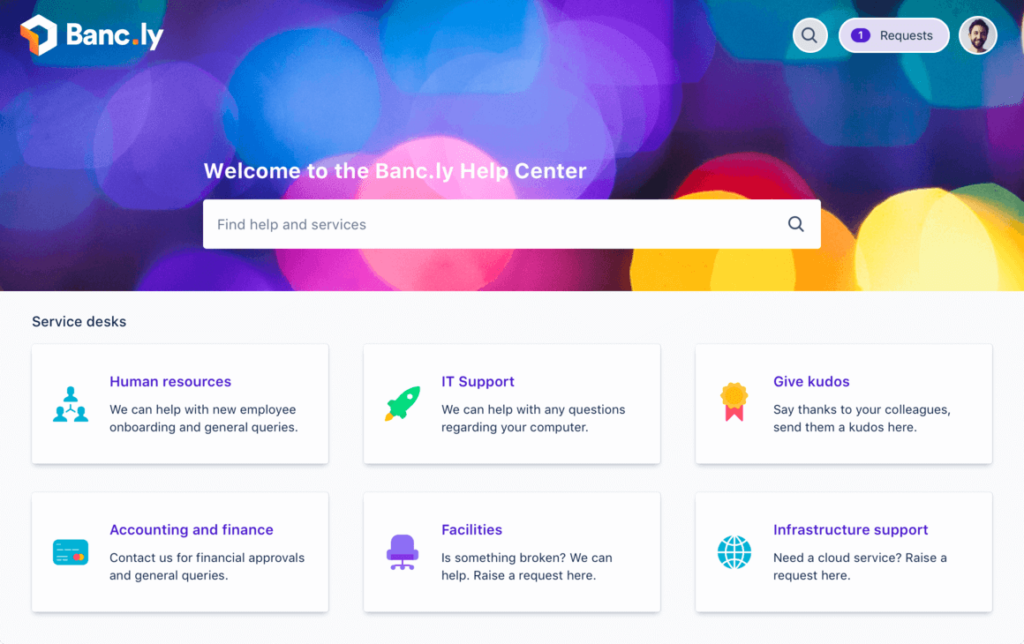 Design a customer-friendly service experience
Enterprise Service Management helps to define and clarify your internal services, creating a more holistic approach to your processes and workflows; one that benefits all employees. With a central place to find information and request additional support, employees can quickly find the answers they need to frequently asked questions and submit a ticket to the right place.
When employees also start to submit a ticket, they'll begin seeing recommended articles from your knowledge base with helpful information through a tool like Jira Service Management – giving employees all the answers they need while also deflecting tickets from busy teams.
Apply workflow automations
Instead of having your HR teams manually chase down signatures, IT can simply create a workflow that transitions ownership of the ticket – ensuring documents are tracked and fulfilled.
Enhance your ESM with Eficode
IT teams are now positioned to be powerful catalysts for change. ESM is providing the clarity and unity needed for IT departments to lead companies into more efficient, successful futures – which has ITSM professionals taking charge of transformation across many industries!
To that end, Eficode are hosting an on-demand 8-part webinar series, Enterprise Service Management: Collaboration across your business, to teach organisations worldwide how ESM can be used to supercharge their services. In it, they'll be discussing:
What ESM, ITSM and ITIL4 are, and how to apply them to your organisation.
How to apply these practices across the board.
Each business areas' different challenges, practices, and tools when it comes to ESM.
By signing up for this webinar series, you can help transform your entire business from a reactive, siloed organisation into a collaborative service-orientated environment. Take what works well in ITSM and apply it to every service within your business – delivering greater value FAST.
Click here now to register and receive a link to all their live sessions and on-demand recordings.
Share this blog post on your social.
Visit our blog for expert news and articles from the Atlassian world. On our resources page you will find recorded webinars, white papers, podcasts, videos and more.
Atlassian named a Leader in Enterprise Service Management
Atlassian has been named a Leader in the Forrester WaveTM: Enterprise Service Management, Q4 2021 for Jira Service Management!
The Future of ITSM is Agile
Atlassian and AXELOS (the author of ITIL® Foundation) partnered to help kickstart your journey to agile with ITIL 4 – here's the guide.
Preparing for Incidents with Change Management
Want to know how your teams can get a grip on their service incidents? Come read how Change Management can help here: