Enterprise Service Management: Collaboration across your business
A service-oriented organisation - free from silos
Transform your business from a traditional, rigid structure to an Agile, collaborative service-oriented environment with Eficode's webinar series on Enterprise Service Management (ESM).
Unlock the power of ITSM for other departments in your business. Take what works within Service Management and apply it to other areas in your business, like Human Resources (HR), Finance, Security or Marketing.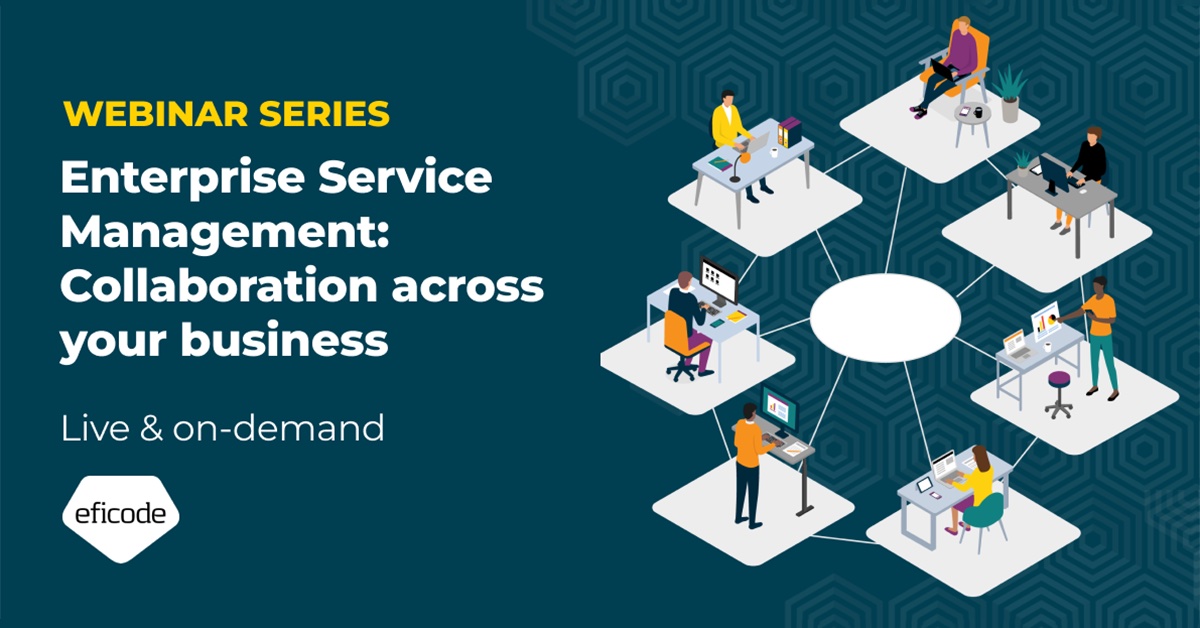 Here's what
you can expect:
Learn how to tackle the top business challenges and make sure you're using all of the right tools with this comprehensive 8-part webinar series. 
Take a closer look at each episode for more detailed insight into various topics that can benefit your organisation – from understanding the challenges your business may face, the best practices your teams should be using, and the tools that'll deliver value FAST.
What ESM, ITSM and ITIL4 is, and how to apply them in your organisation.
How to do this across the board, so that ALL your employees will reap the benefits.
Each business areas' different challenges, practices, and tools.
Register now and get a link to all live sessions and on-demand recordings.